I love how the BMW E21 3-series perfectly completes BMW's early 80s lineup, sharing design language with the E23 and E28 while introducing the 3-series nomenclature as a diminutive sports sedan. It was a good start to a model line that became great, but it was definitely more entry-level than we know the 3-series as today. How to fix that? Not that difficult – a bigger engine and a legendary name. Hence the Alpina B6/2.8, giving the 3-series E30 M3 power starting in 1978 by shoehorning the 528′s M30 into the tiny engine bay. Add some technolines, spoilers, and the best wheels ever made, and you've got a bonafide Alpina classic. Extra points for being a Euro import, tiny bumpers included. This may be one of the cheapest ways to get into a genuine Alpina out there.
Year: 1980
Model: Alpina B6/2.8
Engine: M30 2.8L I6 – 197hp/183lb-ft
Transmission: 5-speed
Mileage: 43,223
Price: $8,300 at time of writing, reserve not met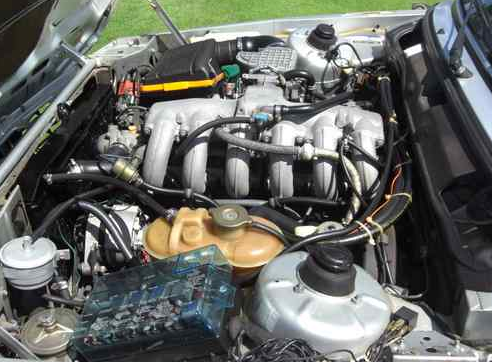 This is one of only a few original and authentic Alpina B6/2.8 models in the US. Based on the BMW E21, with the 'big six' M30 engine & injection from the 528i installed by Alpina along with many other upgrades, it's as fast & rare an '80s car as you can find. The wide-striped velour interior is in very good condition (w/rare A.S.S. seats). It has a 5-speed close-ratio trans, a limited-slip differential w/cooling fins, Alpina suspension & brakes, extended-range fuel tank, rare A/C & power windows, very low miles, and the wheels, spoilers, stripes, steering wheel, shift knob, emblems, mud guards, etc. that make an Alpina stand out from the crowd like it does.

The body is free of any dents or visible rust. The clear coat was failing on the horizontal surfaces, so those surfaces only were repainted in October. The rest of the car still has the original paint, inside and out, which on some panels shows faint scratching or crazing in certain light. The mechanical condition is very good. The car has recently undergone a thorough inspection, servicing, and replacement of worn parts as necessary. Everything works on the car except for the A/C, which has a leaking condenser that needs replacing. All import documents necessary to register the car in any state, including exemptions from both the DOT & EPA, will be provided to the buyer.
This must be a hoot to drive. Maybe not quite the same panache as the E24/28-based Alpinas, but you're getting about 90% of the Alpina effect with low miles for what appears to be a good price. It's hard to say exactly what the market is here, but the nicest normal E21s have gone for up to $14k, so anything under $15k seems like a good deal if you want a rare E21.
-NR