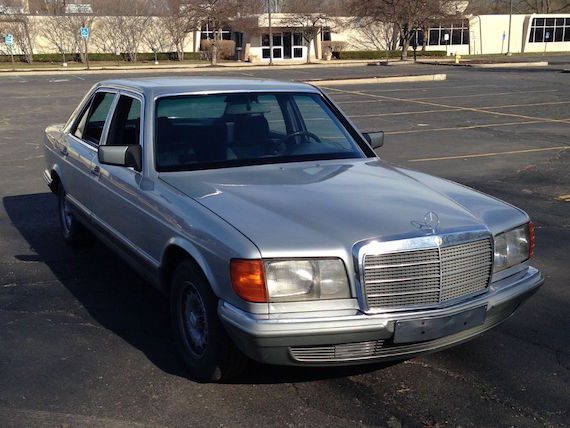 If you wanted a V8-powered, short wheelbase W126 in America, you had one option: the 380SE. Unfortunately, the 3.8 liter M116 V8 under the hood was a bit of a dud. Thirsty and somewhat underwhelming, it was eventually phased out in 1985. From then on, US-based customers had to buy a long wheelbase 420 or 560 SEL to get a V8 in their S-class. The Europeans, however, got the 500SE, which combined the more impressive 5.0 liter M117 V8 with the shorter and (in my opinion) more attractive chassis. But it was never officially offered over here. Nonetheless, some of them made it to these shores via the gray market. Presumably that's how this one ended up in Michigan.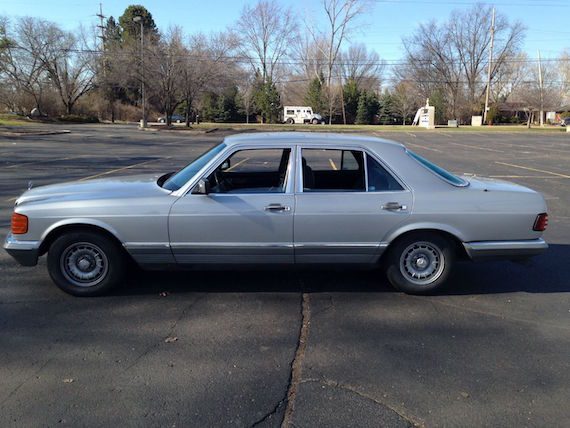 Year: 1981
Model: 500SE
Engine: 5.0 liter V8
Transmission: 4-speed automatic
Mileage: 122,000 mi
Price: $3,500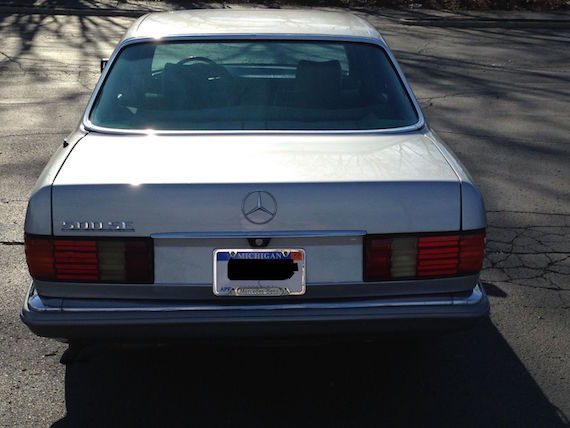 Beautiful European 1981 Mercedes-Benz 500 SE.
It's a 1981 but eBay wouldn't let me select that option because it is a European model.
VIN #: WDB12603612004986

Has been garage kept it's whole life.
Everything original comes with it, including the fire extinguisher that use to come with them.
Fun car to drive, I only drive it for joy rides occasionally.
No dents and very few, minor scratches, does have a tiny bit of rust by the passenger rear wheel, but it's only about an inch and barely noticeable.
Could be show quality with a slight touch-up.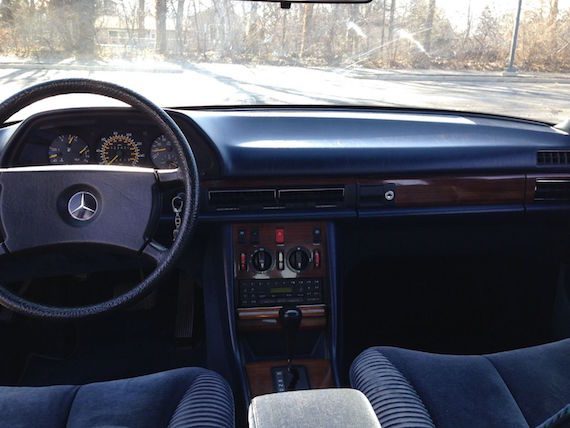 This attractive looking 500SE presents nicely in Astral Silver. As a European-spec car it sports slimmer bumpers, attractive glass headlights, climate control by dials (instead of the finicky push button system offered in the US) and a fetching blue velour interior. Unfortunately, being an early model, the car has no airbags. No details are provided as to how it came to be in the United States.
The car looks to be in very good shape, with nice paint and a clean interior. Miles are modest for the year (120k) and reported flaws are limited to a little rust. While it's not shown in the picture gallery, the seller states that it is minor. A close inspection is obviously called for here.
$3.5k is a very reasonable price for a clean W126. For a Euro-spec SWB V8, I think that's actually quite a bargain. As with all Benzes of this era, particularly the V8s, a PPI is a must to ensure there are no hidden gremlins lurking beneath the surface.
– Craig