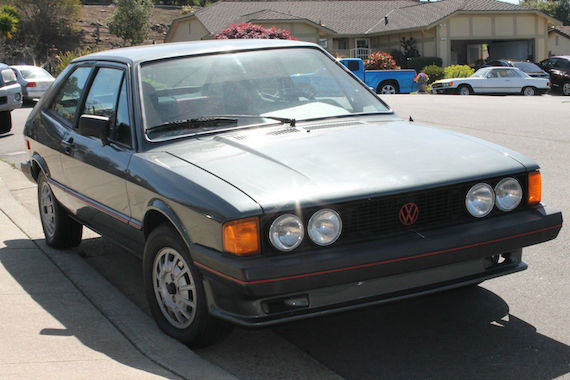 Before the second generation Scirocco arrived in 1982, the original Giugiaro sport coupe would be given a sendoff by way of a special model, the "S." These were available in three colors, Cosmos Silver Metallic, Cirrus Gray Metallic and Mars Red with red piping on the bumpers and different seat trim and came equipped with the 5-speed manual gearbox. As usual, there seems to be a good amount of clean Mk1s coming out of the woodwork, but early Sciroccos are a tough find indeed. This one for sale in California in Cirrus Gray Metallic is a claimed three owner car and from the paint to the interior trim looks to be all there and in rather tidy nick.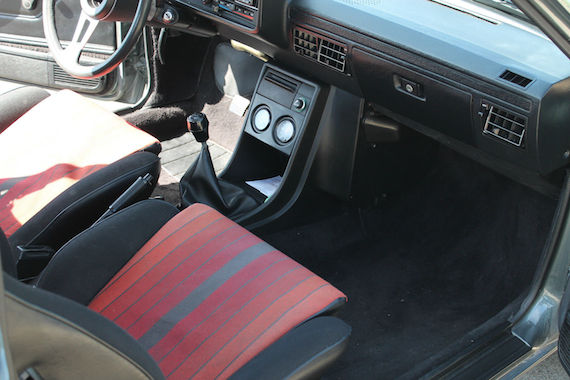 Year: 1981
Model: Scirocco S
Engine: 1.7 liter inline-4
Transmission: 5-speed manual
Mileage: 159,740 mi
Price: Reserve auction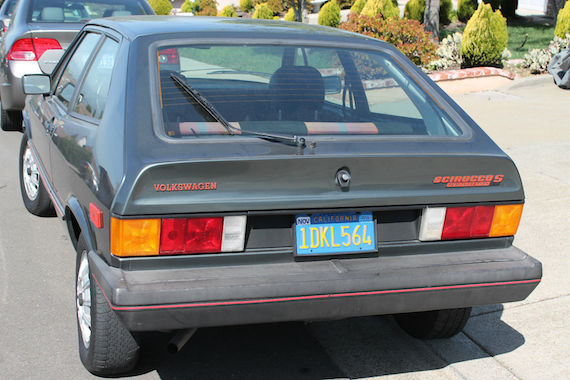 This well preserved 1981 Scirocco S has been garaged kept and seldom used. I am selling it because I just need room for my new project. I have had this Scirocco about 8 years. During this time, I went through the car and took it completely apart and sorted everything. This includes completely rebuilding its own original transmission, Clutch friction disc, Timing belt, refurbished Air Condition compressor and expansion valve, fresh paint, replaced dashboard with an excellent one, replaced cracked Zender air dam with hard to find new Zender, new hatchback lift struts, used good condition black parcel tray, replaced Door panels with excellent ones, new front wheel bearings, Wheel hubs, new brake pads, new fuel filter, fuel lines, Cap and rotor, new spark plugs and sparkplug wires, new engine management relay, Oxygen sensor, Catalytic converter, brand new exhaust and muffler.

When I acquired the car, the differential was loose and ready to break, so I had the transmission completely rebuilt. Also the engine ran very rough and kept hesitating. I spent hours going through the wiring and sensors. I replaced and corrected all engine management parts. Now the car idles and runs as designed. It starts and runs smoothly. It also passed the smog with ease. The AC works great too. I had it converted to the new standard R134. Vents work as they are supposed too with AC and heater.

This Scirocco's body is in exceptional condition. Being a native California car bought from dealer in Redwood City CA from new and never left the bay area. I was told that I am the Third owner when I bought it from a nurse who bought it from a colleague nurse as well. I have the original manual. This car has never been in any accident from what I can tell and told by the "second" owner.

What I did not finish to make this car 100% complete:

All four shocks need to be replaced
Wheel alignment
New tires
Lower steering bearing replaced
Shifter bushings and greasing
Paint bumpers black for sharp look
Patch the bolster of the driver seat
The car is 90% done. I like how original it is and would like it to go to someone who can appreciate a well preserved car like this Scirocco. I put many hours working on this car to ensure it is preserved to its original look. If all the above items are done, this car will look as close to the day it left the factory. You will not be disappointed.

I have described this car to the best of my ability, but I do encourage bidders to inspect the car personally or send a proxy for them. I also provided what I think needs to be done to complete this car to make it cherry.

Hope the pictures show how beautiful this car is, but if you need to see more please let me know.

Thanks and Good luck bidding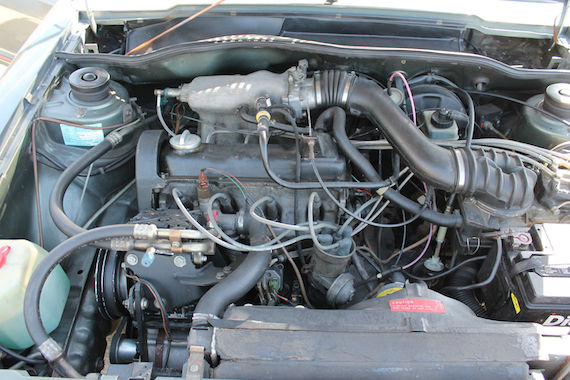 For someone looking to do a little bit of fettling on the weekends to bring it back to 100%, this is a great Scirocco to start with. With Volkswagen's continual refusal to bring the current Scirocco to these shores, a well-preserved Mk1 version like this is certain to grab some attention. Many of these sporty VWs are either much more dilapidated or have been decommissioned completely, so if you've been dreaming of a minter, here's one to consider.
-Paul