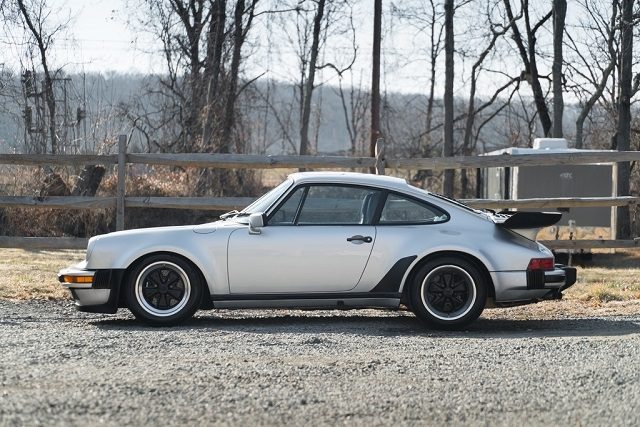 We've seen a steady slow decline in prices of the Porsche 930 over the past year or so. While restricted primarily to the 1986-1988 model years, which lack the 5-speed manual of the '89MY and lack the early significance of (especially) the 3.0 liter Turbo, it's been a general feature of the whole range with only the rarest examples commanding significant premiums. This has coincided with a seeming increase in the number of 930s coming up on the second-hand market. In a sense that's logical: greater availability of comparable options will reduce values. But it's also a little strange because why sell if the market is going down? Unless you think those decreases will continue. That is the area I want to have an eye on and the example we see here might be signalling that further recessions in value are likely. Here we have a Silver Metallic 1986 Porsche 930 Coupe, located in New Jersey, with Blue leather interior and just 39,340 miles on it priced at a shade under $90K.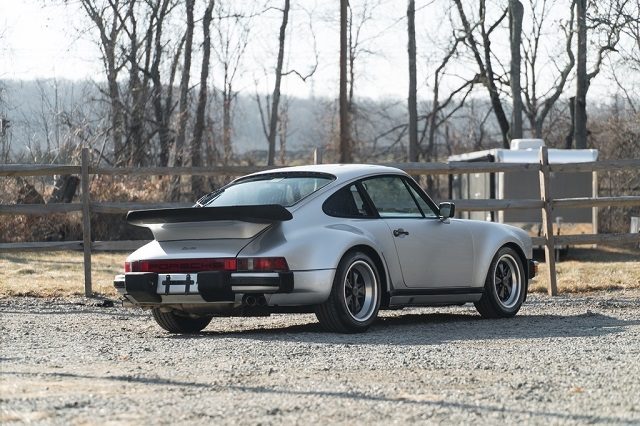 Year: 1986
Model: 911 Turbo
Engine: 3.3 liter turbocharged flat-6
Transmission: 4-speed manual
Mileage: 39,340 mi
Price: $89,900 Buy It Now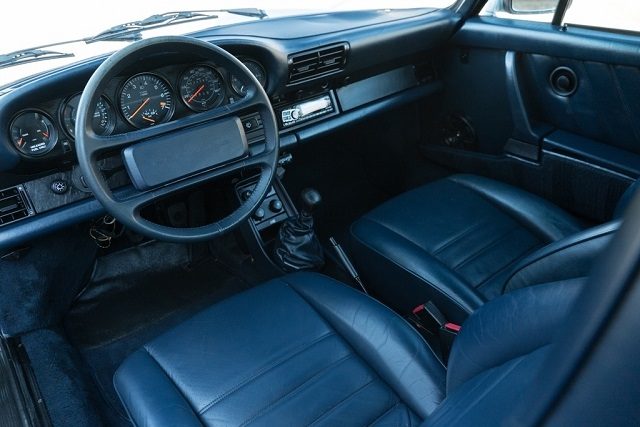 No description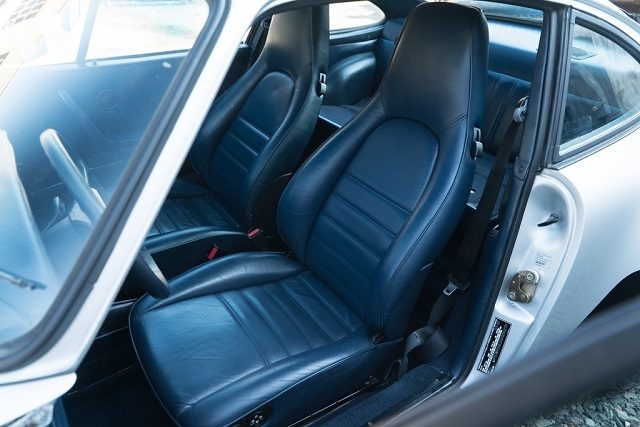 With an asking price of $90K I'm not going to call this 930 inexpensive, or even undervalued, but with fewer than 40K miles and one of the less common interior colors it does seem to me a reasonable price and one that is lower than what we'd have previously seen. At the very least it makes a nice starting point to negotiate. As a counterpoint, we aren't offered any description – something that seems strange from this dealer – and we see no evidence of documentation beyond the CoA. Without documentation $90K certainly will be too high a price. In addition, while the condition looks perfectly fine it also doesn't stand out to me as exceptional. Contrary to the low mileage this 930 strikes me as a driver quality example and that in itself might call into question the standard of maintenance it has seen over its life. These are not small negatives, but they also don't seem insurmountable obstacles either and could ultimately lead to a buyer stepping into a nice 930 that can be used for plenty of enjoyable miles.
I will admit there is risk here, but with some research, a PPI, and an in-person appraisal of its condition there could be enough information available to take comfort in that level of risk. If that means you can enjoy one of Porsche's icons without having to spend crazy amounts – and without worrying over ever mile it's driven – then so much the better!
-Rob