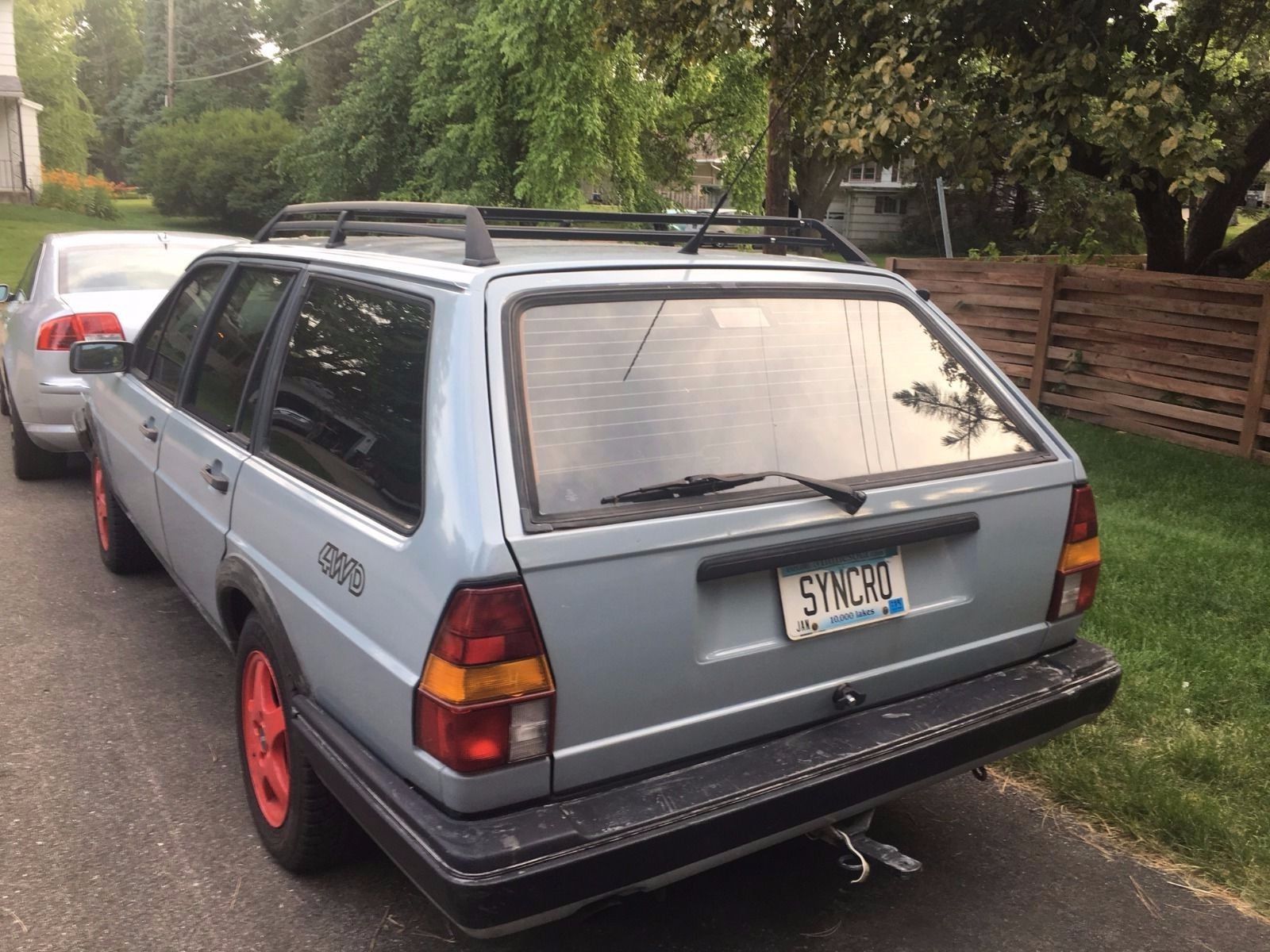 Last week's "Right Hooker" week passed a bit too quickly to allow me to fully explore all of the unique options available to European customers. For example, one car I really hoped to feature was to locate an original Golf Syncro. Starting in 1986, Volkswagen partnered with Steyr-Damiler-Puch and made a unique alternative to corporate partner Audi's quattro drivetrain utilizing a viscous center differential. Puch was also responsible for design and manufacturing of the T3 Vanagon Syncro, which used a different viscous coupling system because of the rear-drive platform and nature of the Vanagon. In addition to the transmission of power forwards, the T3 also offered a rear differential lock while both center and front were viscous.
But in 1986, there was a third option. Because the Volkswagen Quantum (née Passat) shared nearly all of its internal architecture with the B2 Audis, fitment of the quattro setup from the Quattro and 4000S/CS quattro was possible – so Volkswagen did it. As there was no Audi B2 Avant, Volkswagen offered the new Quantum quattro – also badged Syncro – in Wagon form, and only in wagon form. This meant that there was no competition crossover between the 4000 quattro and Quantum Syncro in the U.S. market. The Quantum also continued to run smaller 4x100mm hubs versus the Audi, which allowed it to utilize the same "snowflake" Avus wheels borrowed from the GTI. Pricing was on par with period 4000 quattros, though – base price was $15,645, but equip the Quantum similarly to the standard 4000 with power windows, mirrors, locks and sunroof and you'd quickly crest $17,000 – about $4,000 more dear than a standard GL5. Unlike the 4000, Quantum Syncro Wagons came standard only with power steering, brakes, cruise control and air conditioning. You had to opt-in the power package to get the other items.
That made the Quantum Syncro Wagon very much more expensive than, say, a Subaru GL 4WD Wagon or the Toyota Tercel SR5 4WD Wagon. But both of those cars were part-time 4WD; in order to get a car with similar build quality and seamless drive of all wheels, you'd need to pony up a staggering $30,000 for the Audi 5000CS quattro Avant. Also unlike the Audi, the Syncro Wagon ran through the 1988 model year, but never sold in large numbers. Finding one today is a bit of a treat, even if it's not without its needs: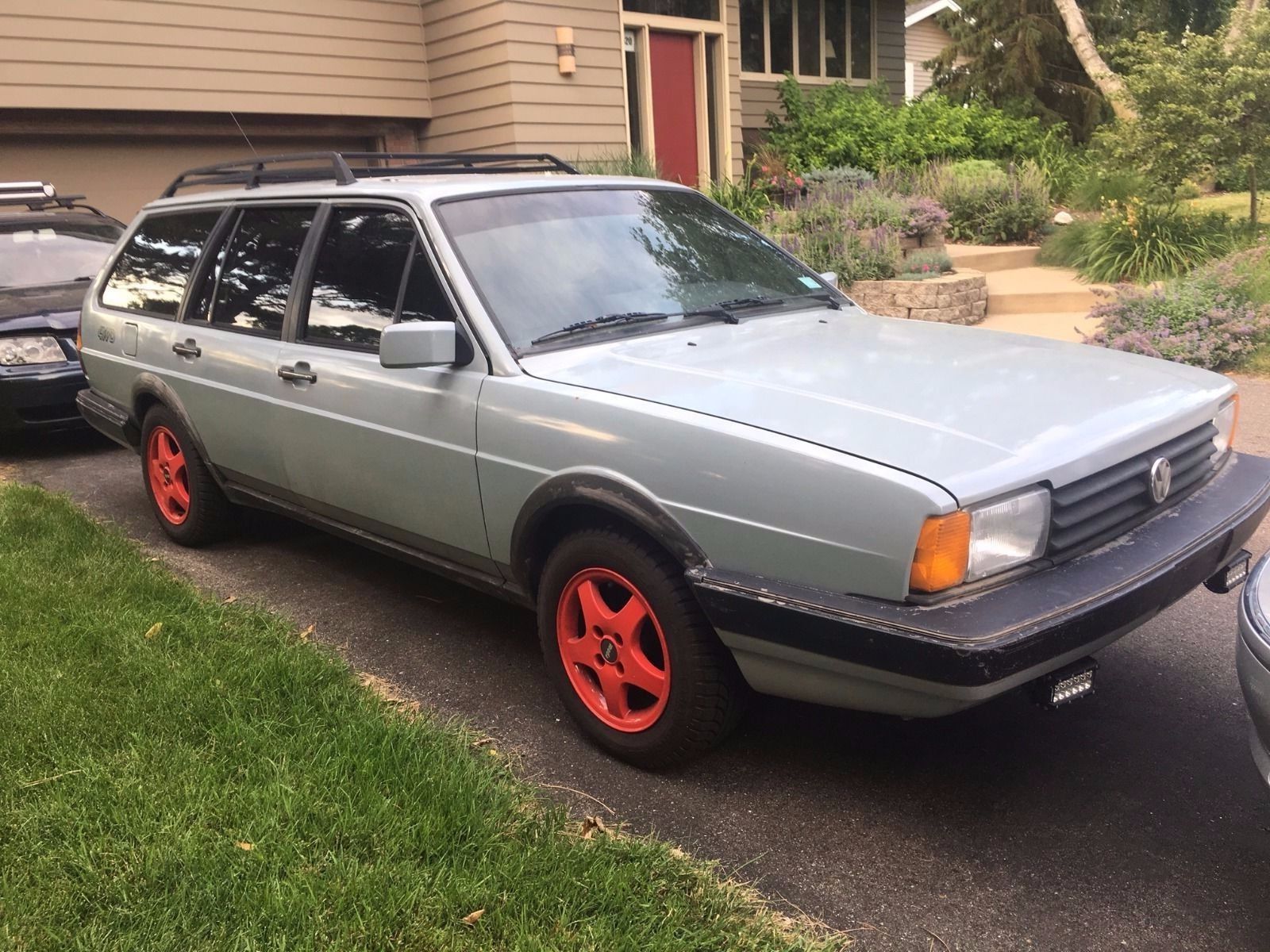 Year: 1986
Model: Quantum GL5 Syncro
Engine: 2.2 liter inline-5
Transmission: 5-speed manual
Mileage: 210,000 mi
Price: No Reserve Auction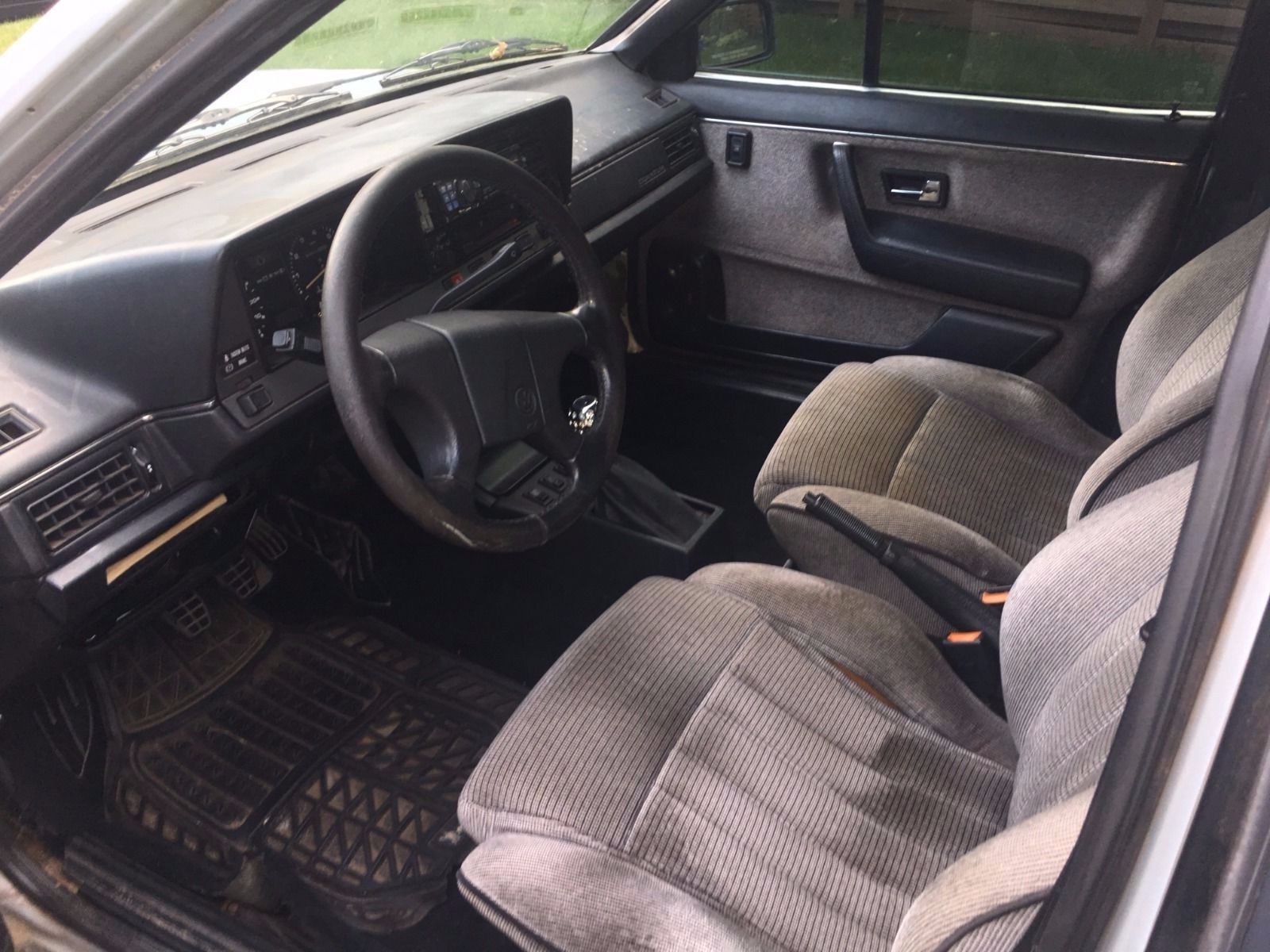 For sale is my 1986 Volkswagen Quantum Syncro Wagon. Car has 210,000 miles. I purchased the car from Nebraska. Before that it was in Kentucky. And before that it was in Florida where the car received a restoration. There is a build thread about it on the vw vortex website.

It has a 2.2l 5 cylinder engine. With a custom exhaust, this car sounds awesome. 5 speed manual transmission shifts smoothly. Has the legendary Audi Quattro system, center and rear locking differentials that both function properly. This car is unstoppable in snow and off-road. Car has power windows and locks.

I installed new front struts, sway bar links, fuel pump, fuel filter, distributor, cap and rotor, coil, spark plugs and wires, clutch master and slave cylinders, brake master cylinder, shift linkage, ignition switch, and alternator belt. I also added wheel spacers and off-road lights under the front bumper. Tires are newer, less than 3000 miles.

While it is a project car, it could be driven daily as you work on it. I love the car and wish I could get it 100%, but it's time to pass it on to someone else. The body is almost completely rust free, but there is rust under the driver's floor. Sunroof doesn't work, never did while I've had it. Apparently it's a common problem for this generation of VWs. Car has air conditioning, but it doesn't work; needs a new belt.

Included is the rare leather cargo area cover and the leather carrying case for the roof rack rails. Both are in great condition.

Like I said, I really do love this car and I hate to sell it, but it's time to move on.

Here's a video from a weekend of camping and off-roading. Not your mother's station wagon.

$500 deposit required within 24 hours of auction end, with the remaining balance to be paid in cash upon pick up. If you have any questions please get in contact with me before bidding. Car is for sale locally and I reserve the right to end the auction early.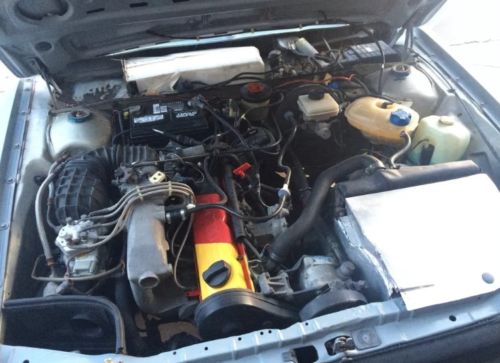 As with any 80s Volkswagen, the first word that should come to mind is "rust", and unfortunately this one isn't immune. It's also got a fair amount of faults, from the non-functional sunroof to air conditioning. But as with Audi 4000s, the bones of this build – the JT-code inline-5, 5-speed manual transmission, and all-wheel drive setup are items that are good for hundreds of thousands of miles. The car appears to have gone through a cheap but thorough repaint, but the black trim looks the worse for the journey. The "4WD" sticker is a Volkswagen item, but original not for this model – it was borrowed from the T3 Vanagon and probably sourced from Go Westy. Wheels are A3 VW "Fliers" and…well, out of place in my eyes, but are easily fixed with any myriad of other VW options.
The rust repair won't be easy, but if undertaken would leave you with a rare ride and the general condition of the car certainly seems worth saving. With a day to go, the no reserve auction has just hit $2,000 – about what you'd pay for a needy 4000 quattro today. This one has a fair amount of work completed, leaving it the perfect parts hauler or unsuspecting off-road warrior for the next driver.
I spotted this Quantum first over at Barn Finds.
-Carter