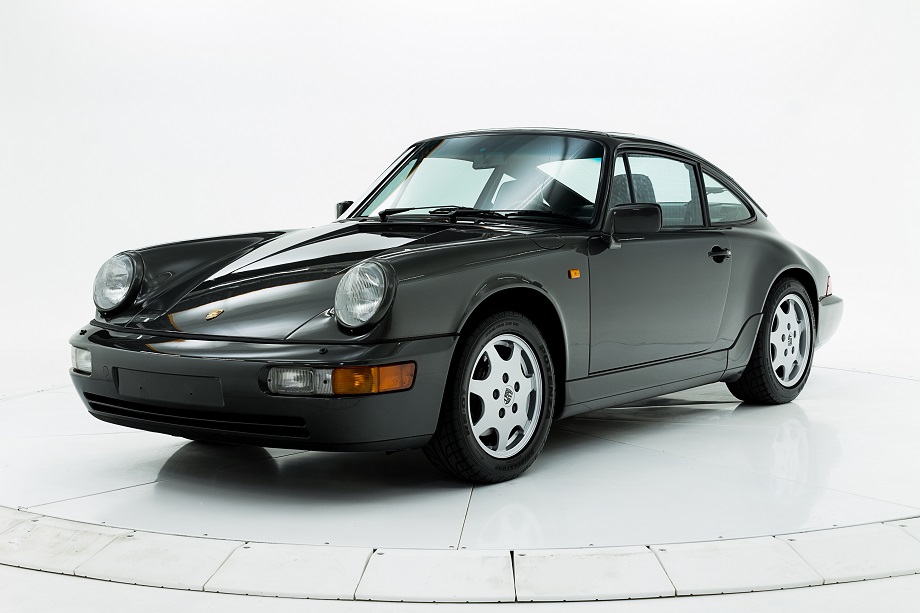 We've seen a decent number of Rest of World 964s come across the market lately. Now that we've moved past the 25 year point, that shouldn't be too surprising given that most of the 964 line fits those parameters and, I think, especially because the Carrera RS now is eligible for import. Almost all have been imported from Japan. Why that is, I'm not really sure (perhaps similar emission equipment makes importation easier?). Also, I'm fairly sure those I have seen all have been the Carrera 2 making this Slate Grey Metallic 1990 Porsche 911 Carrera 4 Coupe one of the few exceptions. There is a certain allure that surrounds these cars and I'm not sure if that allure carries over to the Carrera 4 as much as the Carrera 2, but for those looking for the subtle differences from a RoW 964 AND who want all-wheel drive, this one looks like a nice option.
Year: 1990
Model: 911 Carrera 4
Engine: 3.6 liter flat-6
Transmission: 5-speed manual
Mileage: 70,200 mi
Price: $75,900 Buy It Now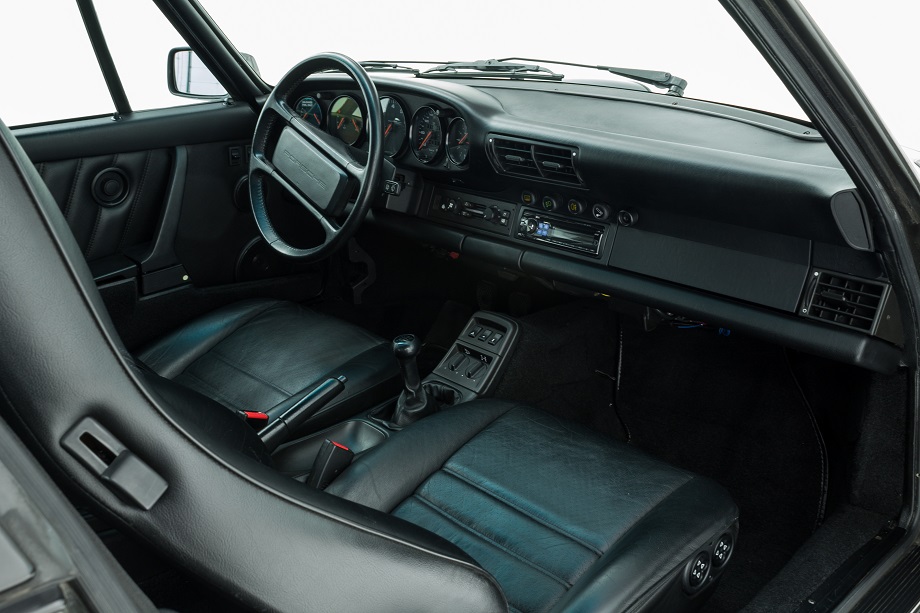 R.O.W 911 C4 (964) This particular example is a highly desirable ROW model with European only options, suspension, and exterior styling. The car arrived from Japan with maintenance records showing the car was maintained well during the last 27 years. The car was sold from a Private Collection in Tokyo. This 964 is an exceptional example. The A/C has been serviced and blows cold. The car is completely rust free and body is straight. We also performed a paint correction to the Slate Grey Metallic paint. The ROW 964 cars have a few key differences including styling, options, and packages not offered on North American spec vehicles.

Original VIN has been hidden to counteract fraud. Please contact us for the VIN to this vehicle.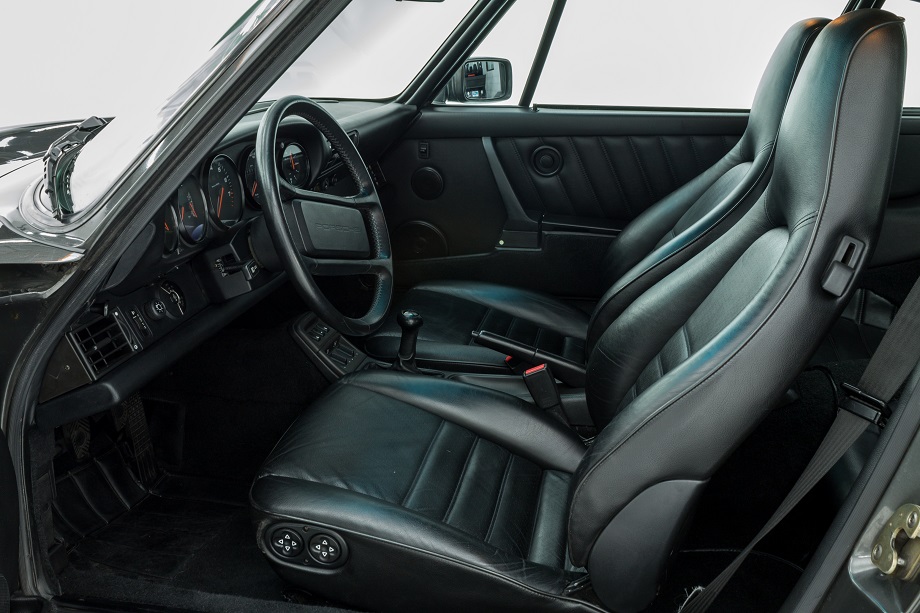 I have mentioned previously (and I think this 911 shows it well) that Slate Grey Metallic seems to work wonderfully with the lines of the 964. It obviously will have a different appeal than any of the very attractive brighter colors Porsche offered, but its dark grey hue looks great and shows off the car to good effect under most any lighting condition. The seller has stated that this 964 has received a paint correction so buyers will want to inquire as to the scope and need for that. Otherwise, the exterior looks in very fine shape. The interior shows similarly with crisp and clean lines all around and other than the radio it all looks original. It also sounds like it comes with documentation for its entire existence. Obviously with any imported Porsche documentation will be a must have so it's always good to hear that we're setting off on the right foot in that regard. Like every other RoW 964 I've come across this one lacks a sunroof. That's a nearly impossible feature to find on a US 964, and I'm assuming represents the primary emphasis for importing those that come our way. I imagine if that lack of a sunroof didn't appeal to you, then you'd probably have stopped reading.
Unsurprisingly, the price here is higher than what you'd have to pay for a US model of similar condition and mileage. That said, the asking price of this one is slightly lower than the others we've seen. The mileage also is a little higher, so that will have to be taken into account, but those additional miles don't seem to have adversely affected its condition. All in all, a lovely example.
Correction: Lusso was kind enough to inform us that this RoW C4 actually does have a sunroof. Apologies for the error.
-Rob