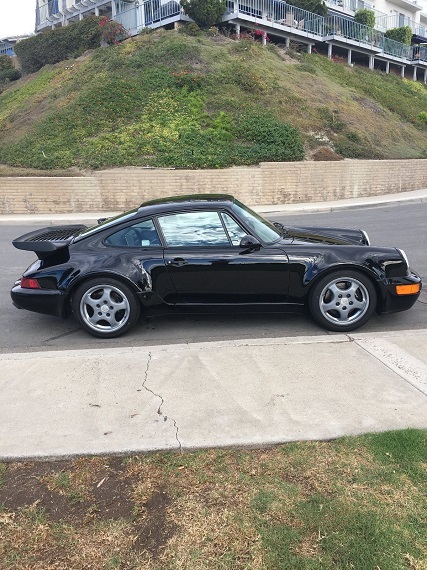 In my frequent searching for interesting 930s I sometimes forget about the mechanically similar 3.3 liter 964 Turbo that served as the 930's successor. Even when looking for 964s themselves I'll many times gloss over the 3.3-liter Turbo, preferring to focus on the rarer and much more sought after 3.6-liter Turbo that came at the end of 964 production. Given relative pricing of an early 964 Turbo and an '89 930 I guess I'm not the only one that tends to neglect the 964 variant. Of course, the collectability of the one-year-only 5-speed 930 has a bit to do with these price differences, but for those seeking a driver the 964 steps in as a nice option with the same 5-speed as the '89 930 mated to a more powerful flat six. Not a bad combination. The one we have here hasn't blessed us with a great selection of pictures, but I don't notice anything glaring and definitely think it's worth a longer look. Here we have a Black 1992 Porsche 911 Turbo, located in California, with a Grey interior and 65,982 miles on it.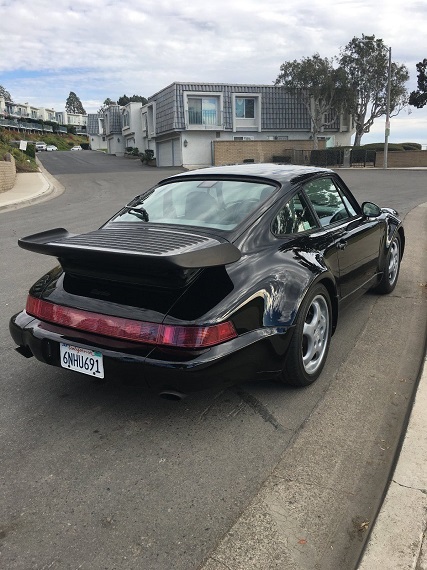 Year: 1992
Model: 911 Turbo
Engine: 3.3 liter turbocharged flat-6
Transmission: 5-speed manual
Mileage: 65,982 mi
Price: $115,000 Buy It Now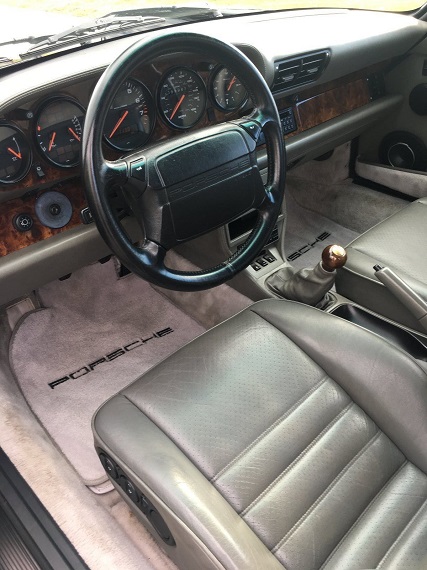 Really nice original 964 Turbo. I have owned the car for six years. Just passed smog here in California. In the last six years, I have had the following items completed:
-60K Service(Valve Adjust/All Fluids Changed/Fuel Filter/ Spark Plugs/Belts)
-Clutch
-Clutch Master Cylinder & Slave Cylinder
-Front Control Arms
-Both AC Mixing Flap Servos
-Alternator
-Factory Shock Absorbers On All Four Wheels
-Corner Balanced Four Wheel Alignment
-New Tires(Less Than 6 Months Old)

This is a fantastic opportunity to own a California legal 964 Turbo that is solid as a rock.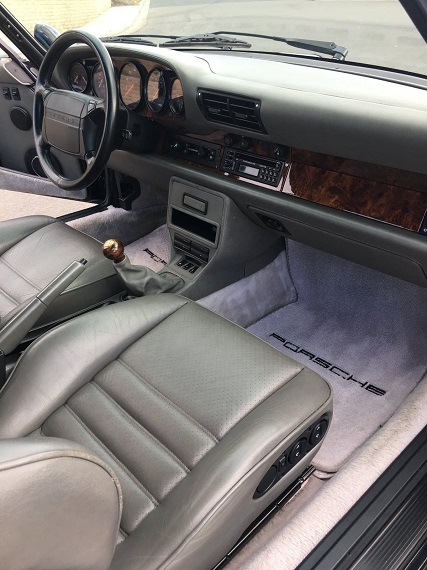 When I first looked at this 964 I was sure the interior was dark olive rather than Grey, but I guess that's down to the lighting. It has rootwood accents similar to those we saw on the Wimbledon Green America Roadster and here they provide some elegance to the cabin. Everything looks clean and in good shape and we find the same with the exterior, though admittedly the pictures let us down some here. The documentation appears sparse, but hopefully we have enough to give us insight into its recent maintenance and current condition. I always love those rare times I come across a 964 Turbo on the streets; they're head turners in a way that many other cars are not. Not everybody recognizes them for what they are, but those who know certainly give them a long look. Hopefully these 3.3 liter examples can continue to come in at somewhat reasonable prices.
-Rob