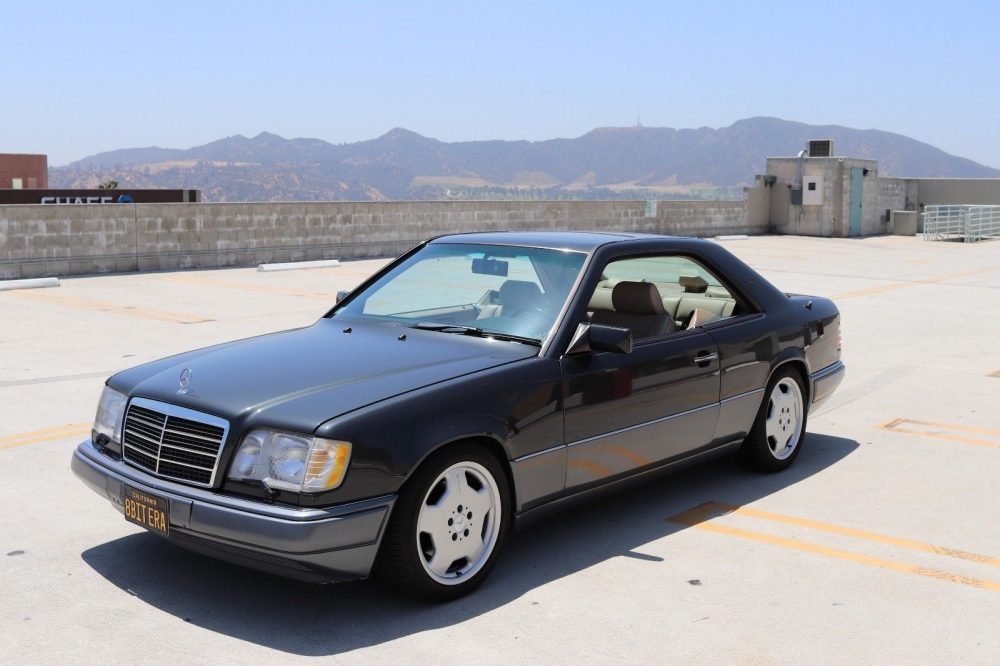 A few weeks ago I looked at a 1991 Mercedes-Benz 300CE that I felt was really well priced. Granted, the car did have some cosmetic issues as well as over 230,000 miles on it. Still, under $3,000 for a presentable W124 Coupe is a good deal in the grand scheme of things. Today, I want to look at another W124 Coupe, but as you might have noticed by the photo it is much nicer than the car from two weeks ago. This 1994 E320 Coupe up for sale in California has just a little over 80,000 miles and looks every bit the part. The price? Well, you aren't going to be able to take this one home for $3,000. Not even close.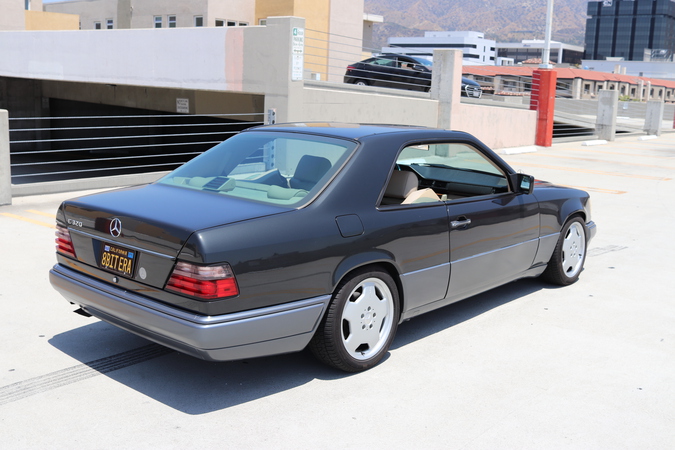 Year: 1994
Model: E320 Coupe
Engine: 3.2 liter inline-6
Transmission: 4-speed automatic
Mileage: 84,400 mi
Price: $12,250 Buy It Now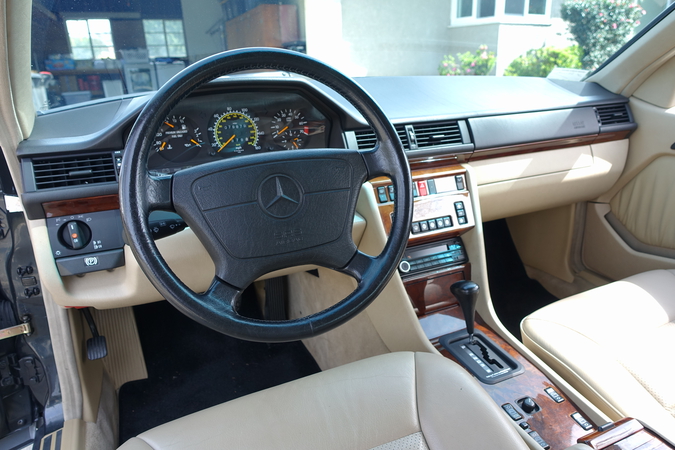 Original owner was Williams Sonoma of San Francisco.

Documented service performed by Mercedes-Benz of San Francisco until 1/08/2010 at 36,656 mi.
Original stamped and signed maintenance booklet included, as well as Carfax showing service.

This leads me to believe it was either a company car or an executive vehicle.

Car spent the rest of its life in CA. I bought it in 2016 with 70K mi.

This has been my weekend car for 2 years and I have put 10K mi. on it.

Engine and transmission have performed perfectly during my ownership. All fluids, serpentine belt, air filter, and valve cover gasket have been changed since I bought it. No drips in the driveway.

Updated OEM engine wiring harness installed as preemptive maintenance.

A/C blows ice cold out of all vents since I've owned it and I've never had to recharge the refrigerant.

Paint looks very good. Minor scratches, and all are shown in pictures. Brightwork looks great. There is a small crease on the front bumper chrome trim as indicated.

Interior is in excellent condition. Seats, door panels, and dash are in near mint condition. There are some surface cracks on the wood center console.

I had the following installed at 71K mi: H&R springs, Bilstein shocks, genuine 17×7.5″ AMG Monoblock II wheels with Continental 225/45/17 tires. All were made in Germany. Original full size spare remains.

Passenger side seat belt presenter works, but driver side does not.

LCD temp gauge in the instrument cluster doesn't show the outside temp.

The smog pump is noisy upon startup and then quiets down after the engine warms up. The car passes smog and is registered in CA until Mar 2019.

$250 PayPal deposit required within 48 hrs of auction close.
If you have less than 10 positive feedbacks please contact me before bidding.
The remainder can be paid with cash in person, money order, or cashiers check.
I will assist with shipping but buyer pays, and the payment must clear before I ship.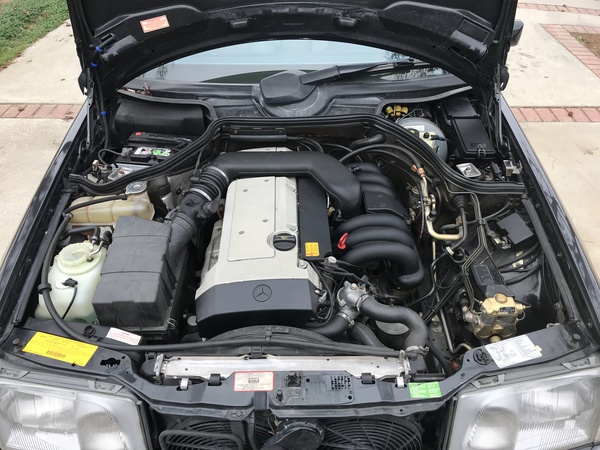 This is one of the best E320 Coupes I've seen in a while both in terms of looks and condition. The slight lowering thanks to H&R springs give this car just the right amount of drop that get rid of any wheel gap. The look is finished off by a nice set of 17 inch Monoblocks that look really fresh. This is not a perfect car however as it has just a few tiny things that need sorted. All of these things are common to the W124 Coupe chassis so it's not anything out of ordinary but it is something to put on the list if you wanted to make this car perfect. One other thing I'm a little worried about is that the head gasket wasn't replaced yet. This doesn't mean it's leaking or is going to fail tomorrow, but if you own a 3.2 M104, you shouldn't be surprised if you see oil leaking from the back of the head at some point in your car's life.
This price of a little over $12,000 isn't the best deal ever, but I can see why the seller is asking it. I personally think it's overpriced by a few thousand, but you really don't have any other options if you want a car that looks this good and is this clean. That $12,250 is getting really close to W124 Cabriolet territory, which I'd probably rather have all things begin equal, but if you really want a coupe then this is what you'll have to pay at the moment. Will another one like this pop up soon? Maybe, maybe not. I think you can get more bang for your buck with another E320 Coupe, but if you are really in love with this car, I see no objection as to why you should pass on this one.
– Andrew