The movie Ronin featured some of the greatest car chases of modern cinema. Whether it was the BMW M5 being hot footed through Paris or the sheer brutality of the Mercedes-Benz 6.9, there plenty of action for speed junkies. My favorite of all the cars featured was the Audi S8, which was unleashed on the European market two years before the film's 1998 debut. This car was an iron fist in a velvet glove. It struck a subtle stance, but with a 4.2 liter V8 and Quattro all-wheel drive, it packed quite a bite for such a large sedan and still strikes fear in the hearts of Citroën XMs everywhere. Steep depreciation and running costs have kept many of these first generation S8s from being well preserved, but this D2 chassis S8 for sale in Virginia is about as nice as they come these days.
Year: 2001
Model: S8
Engine: 4.2 V8
Transmission: 5-speed automatic
Mileage: 89,724 mi
Price: $14,700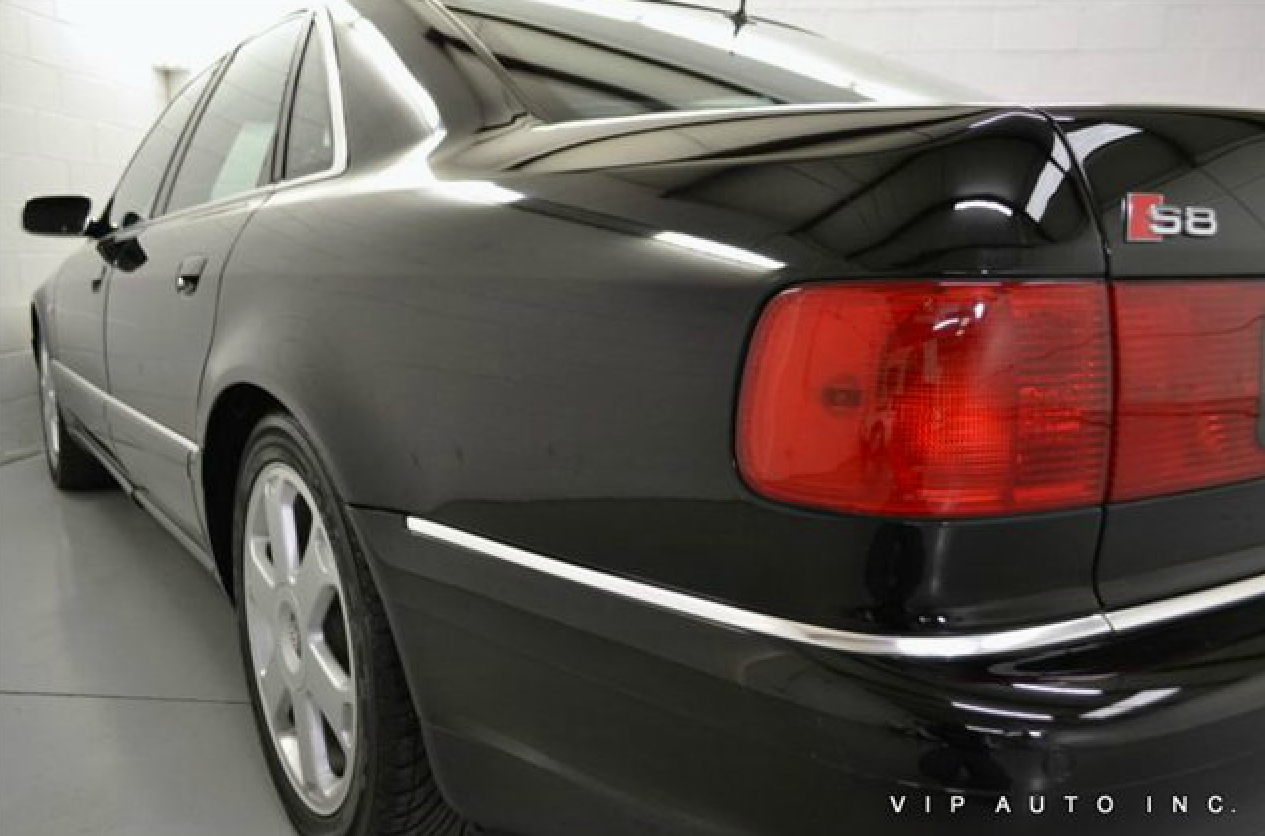 You are viewing a Carfax Certified 2001 Audi S8 Quattro. 89,724 miles, navigation, rear window shade, rear window side shade, heated front seats, heated rear seats, xenon lights, moonroof, parktronic. The color combination of the vehicle is: interior – Sabre Black leather, exterior: Brilliant black. This vehicle includes a full and complete owners manuals kit.
Closing in on $15,000, this S8 is priced a bit high, but not way out of line. If this car could be had between $12,000 and $13,500, it would be well bought. The dealer has done a nice job with the presentation, as the cosmetics look good and interior looks tidy considering the age and mileage. In black, this car looks the business but blends into the landscape well. The only clues that would tip someone off that this isn't something special, besides the badges, is the aluminum capped side mirrors and Avus alloy wheels.
And now to revisit a bit of that aforementioned movie scene…
-Paul