Not the fastest, nor, despite only 17 being produced in 2001, the most exclusive RUF model, but a RUF RGT is certainly both fast and exclusive.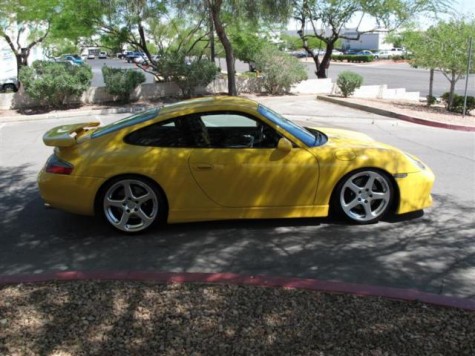 The RGT is a great car, a GT3 Porsche available in the early 2000s for cruising the streets. One of the things that makes the RGT so appealing was the potent power, close to 400 ponies, coming without lag from the turbo free 3.6 liter engine.
While a casual observe may mistake this for one of the myriad of odd Porsche editions, those who recognize the RUF badge will know that only a mere handful of these cars exist.
New price on these was in the $250,000 range and this 13,000 mile model is being offered at $67,500. This is a pure driver's car for the enthusiast who wants rarity and speed that comes from a wheels-up, factory built tuner car, not a stock Porsche saddled with various bolt on bits with questionable longevity. A new owner here can expect many miles of trouble free track and street performance and it is almost a necessity to get a car like this out to the track to let it stretch its legs.
~Evan