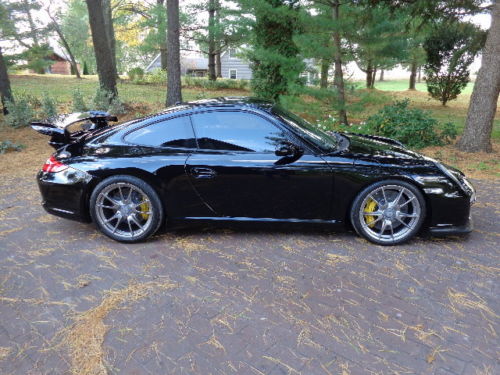 Porsche's announcement that their most track-focused, but road-going, homologation vehicles, the GT3 and GT3RS, would no longer be available with a traditional manual transmission was met with a fair degree of consternation among Porsche enthusiasts. Porsche's reasons were straightforward: around a track, the natural habitat of these cars, a PDK-equipped 911 is faster than a traditional manual. That is all well and good and not an insignificant point for as track-focused a machine as these cars aspire to be. But it still leaves us cold. Rowing your own gears is part and parcel of the driving experience from which so many of us derive our enjoyment. That makes the 997-derived GT3 and GT3RS the last of the breed. Or at least for now. Here we have a Black 2010 Porsche 911 GT3, located in Ohio, with just 4,525 miles on it. First released as a variant of the 996, the 997 GT3 began as a 3.6 liter flat-six sending 415 hp toward the rear wheels before receiving a small bump to 3.8 liters and 435 hp all transmitted via a 6-speed manual transmission. These remain some of the absolute best performance vehicles Porsche has produced and are sure to have a long and devoted following.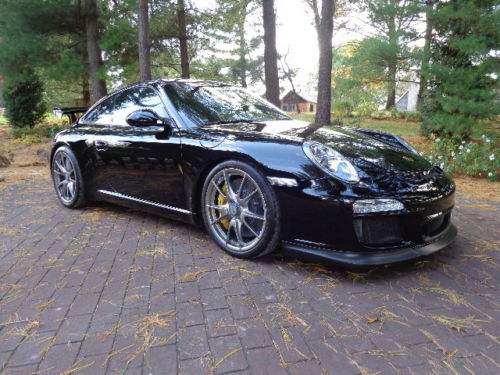 Year: 2010
Model: 911 GT3
Engine: 3.8 liter flat-6
Transmission: 6-speed manual
Mileage: 4,525 mi
Price: Buy It Now $142,500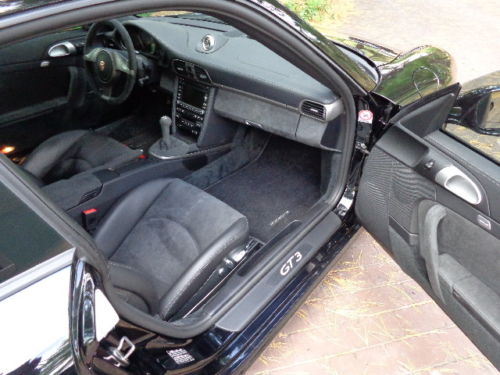 If you are looking at this car I don't need to say much. 6 Speed manual, full leather, ceramic composite brakes, PCM 3.0 Extended navigation, sound plus, Bluetooth, heated seats X M radio, sport chrono package plus and most important front and rear radar detectors . It has zero over rev's in every gear up or down. I just had 4 new Michelin Sport Cup tires put on. I'm going to miss this one.

Thanks for looking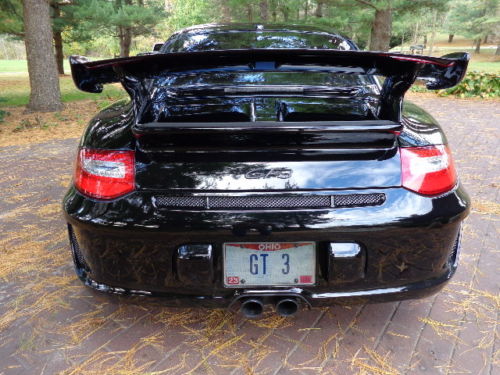 While there is a way in which a car like this tends to sell itself we could still do with some additional description and some higher resolution photos. Though perhaps I'd just like to have better pictures of what is a fantastic car and one of the last of a particular breed of 911! In Black the GT3 is a stunningly sinister machine and even though this is not the full GT3RS it is still a blisteringly fast and capable performer that will delight most any driver. While its 6-speed manual gearbox may lose out slightly on the track, it will always provide that connection between car and driver that is lacking in even the best of the clutchless manuals.
-Rob