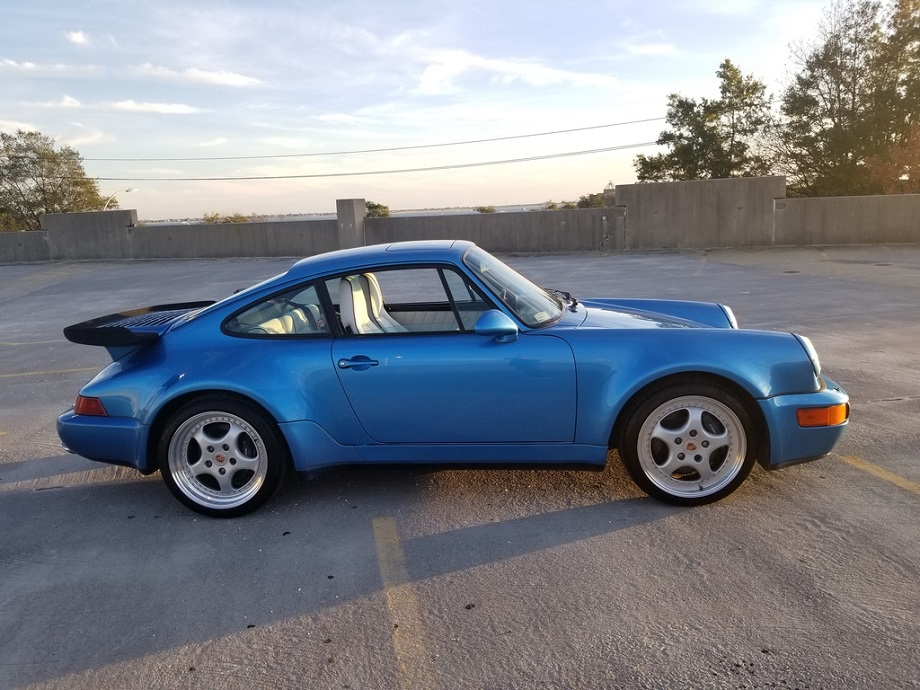 Update 12/31/2017 – the asking price on this 1991 Porsche 911 Turbo has dropped $20,000 to $109,995.
I always find it difficult to find 964 Turbos in interesting colors. Which is weird because of all the 911 models I feel like the 964 is the range I think had the largest number of unusual colors available. Porsche always has offered quite a variety, but it seemed with the 964 they let themselves go even further. But it seems buyers stuck with the more traditional options.
Here we have an obvious exception: a Tahoe Blue Metallic 1991 Porsche 911 Turbo, located in Brooklyn, with a color-to-sample Linen leather interior offset by a healthy dose of rootwood accents and 78,952 miles on it. I'm not very familiar with Tahoe Blue Metallic and this one is said to be 1 of only 3 Turbos equipped in this color combination. The extensive options list likely takes it to the top of that already exclusive company.
…