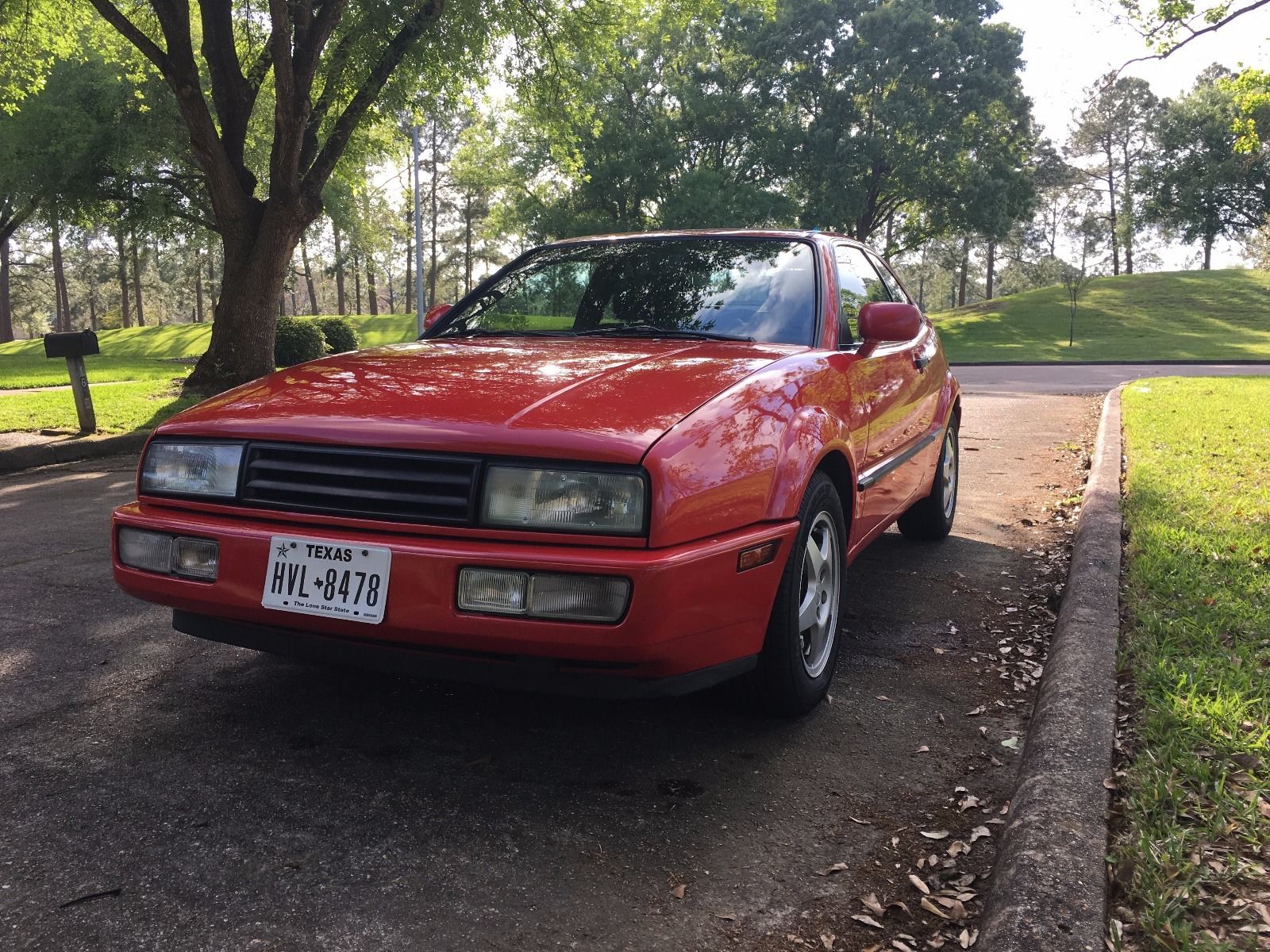 My first thought when I saw this car was literally "Holy Crap. A reasonably priced Corrado!"
And then I saw the salvage title.
But let's not dwell on that yet. Let's consider what we have here first. The photos paint the picture of a pretty nice, mostly original Flash Red Corrado SLC. It retains the original Speedline wheels and Baja-1000 ride height. It's got leather inside, the big complaint of comments on the the last Corrado SLC I looked at. But the big draw must be the price, which at $6,500 is just very reasonably priced in my mind. The last Corrado SLC I considered? Same color, cloth interior, near same miles – $18,995. It's like the 'Cult of Corrado' have decided "Hey, this is basically the same recipe as the E36 M3, and they're increasing in value, so my car must be worth a lot." Logical? Well, no one ever said passionate car enthusiasts were logical. In fact the whole idea of sitting around, pontificating about theoretical car values seems inherently illogical. When someone buys it, obviously that's the price it's worth, right?
But I digress.
Perhaps the asking prices for Corrados are more in line with their premium stature. Since new, they have demanded a premium; the SLC hit the market in 1992 at $22,000, and tick a few option boxes and you were quickly in Audi money. But you could look at this car as an expensive Volkswagen, or (as magazines did at the time) as a budget Porsche. Instead of the E36, the natural comparison to this car probably should be the Porsche 968. And you can't get a decent one of those for $6,500…
…