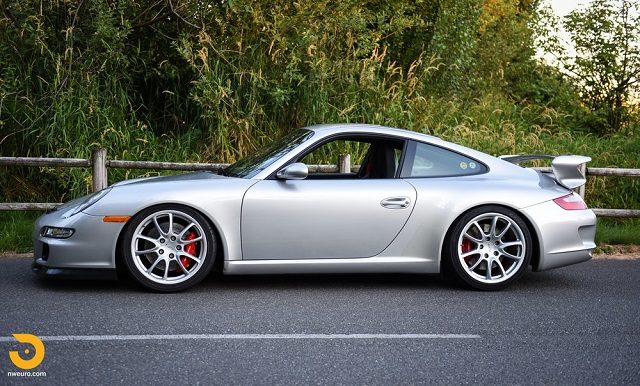 It doesn't take much for me to take notice of any of the Porsches with "GT" in the moniker. I'm a big fan of pretty much all of them and certainly enjoy coming across nice ones for sale. The GT3 RS sits at the top of the naturally-aspirated group, but as things tend to go with the top model prices can be very high. This becomes even more true as we move toward the end of the 997 line when Porsche began seeing just how much engine they could stuff into the back of the RS chassis.
If we choose to step back just a bit to the GT3 prices suddenly become much more reasonable. I've looked a lot at the 996 GT3 lately as those seem to come in at really nice values for all the performance you get. As prices for the 996TT have gradually risen even those long-time performance bargains now make us look twice at the GT3. Fortunately for those looking to keep their spending sensible, the early GT3 models from the 997 line also remain on the reasonable side. Prices are, of course, still higher than the 996, but you're getting more car too. You're also getting a better looking 911.
The one we see here, an Arctic Silver Metallic 2007 Porsche 911 GT3 with 45,500 miles on it, is particularly striking even in silver and looks to have been very well maintained. For the buyer looking for a GT3 that's been babied its whole life and rarely driven hard I don't think this is the car for you. But for those who don't mind some hard driving so long as it's given proper care this one should make for a nice option.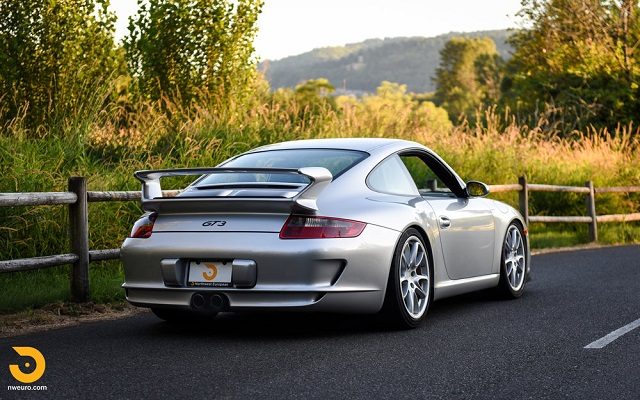 Year: 2007
Model: 911 GT3
Engine: 3.6 liter flat-6
Transmission: 6-speed manual
Mileage: 45,500 mi
Price: $97,500 Buy It Now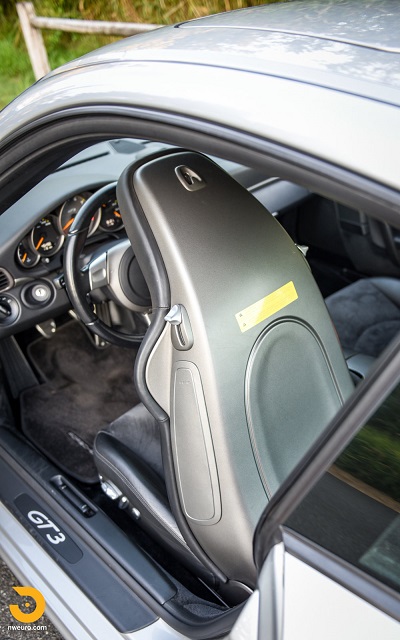 HIGHLIGHTS

Two owner local car, originally sold at Roger Jobs Porsche
Tastefully optioned car with sunroof and factory adaptive sport seats

Noted PNWR PCA ownership

All records, books, manuals, and tools present

SPECIFICATIONS

VIN – WP0AC29997S792494

Engine – 3.6L, 6 cylinder

Gearbox – 6 speed manual

Drivetrain – Rear engine, RWD

OVERVIEW

When Porsche continued the GT3 theme into the 997 chassis, they perfected a recipe long in the making.
…