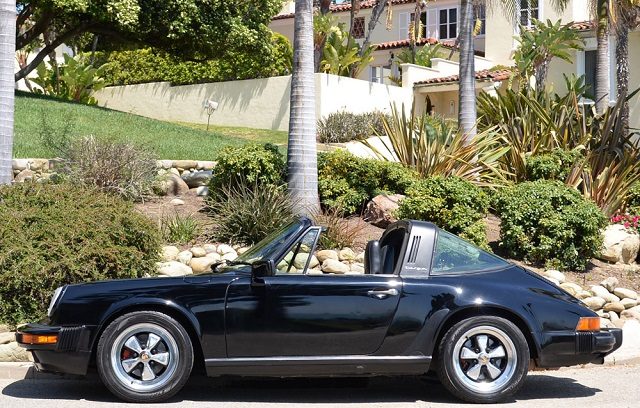 Back to Carreras, but still keeping with yesterday's black theme. Cars like this one are some of our favorites to come across here at GCFSB. The mileage is pretty high, over 233K miles if I'm reading the odometer correctly – based on the ad it's clearly seen more than 200K miles – demonstrating that this 911 has provided plenty of joy to its owners over its 30 years on the road, but the condition looks excellent! The engine bay seems astoundingly clean for a car of this mileage. The takeaway being that this 911 has been well cared for. We aren't told whether it still wears its original paint, but the seats are said to be original and they look in very nice shape. In fact the whole car looks in very nice shape and with it having had an engine rebuilt around 10K miles ago it should be ready to provide plenty more enjoyable miles to its next owner.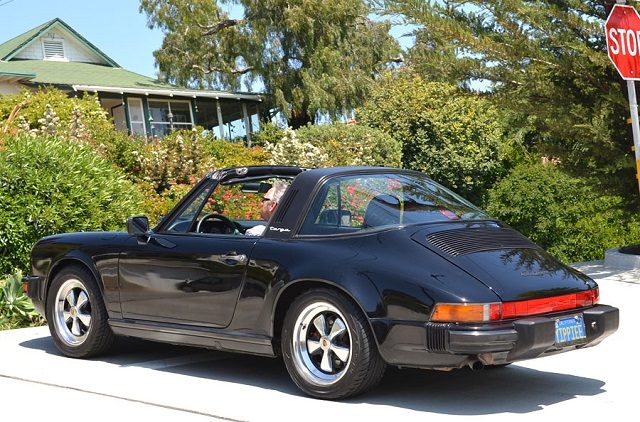 Year: 1987
Model: 911 Carrera Targa
Engine: 3.2 liter flat-6
Transmission: 5-speed manual
Mileage: 233,000 mi
Price: $37,900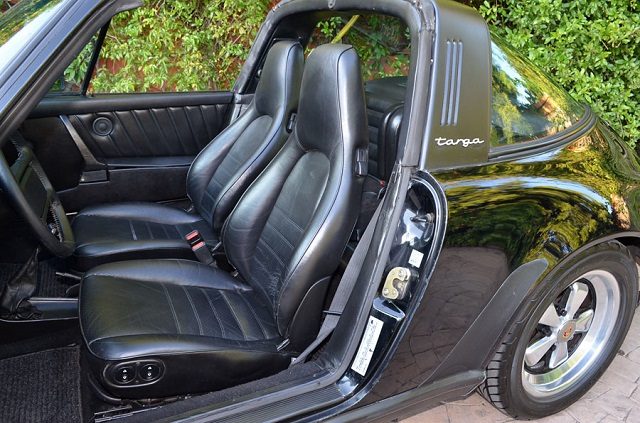 Porsche experts agree:, the 1987-'89 Carrera is the best 911 ever built. Why? It's simple, really. It is the last 911 to feature a body style now considered "classic" and the first to incorporate technological advancements such as the vaunted GETRAG G-50 transmission.

30 years after it was manufactured in Zuffenhausen – just before the advent of robotics changed the art of building automobiles forever – the 3.2-liter Carrera has become an eminently collectible Porsche, while still being very useable as a fun and fast driver's car.

These cars are so well engineered and so bullet-proof, that many have logged upward of 200,000 miles and are still going strong.
…