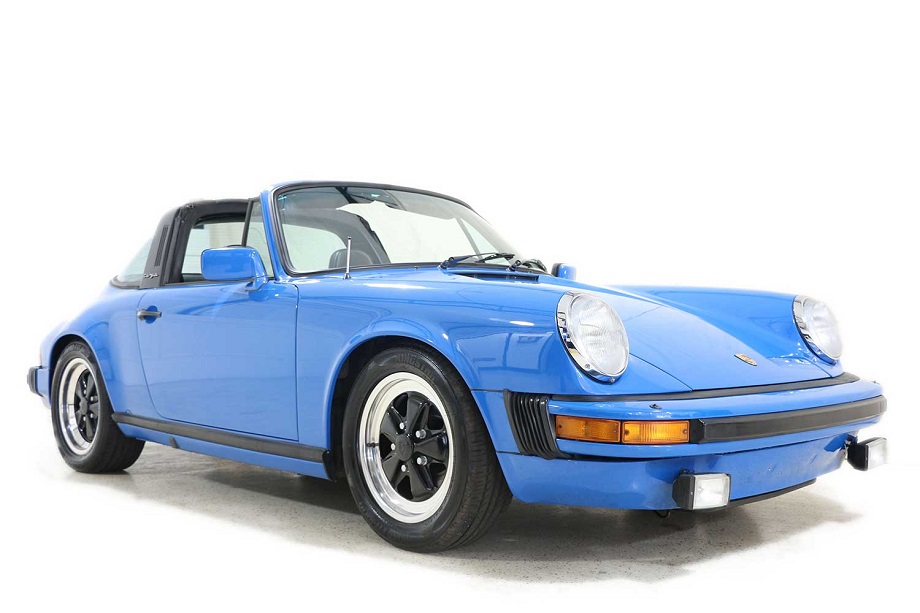 This car really checks a lot of the boxes for my own personal preferences. So I hope others like it just as much! This is an Arrow Blue 1982 Porsche 911SC Targa, located in New York, with black interior and 105,627 miles on it. The 911SC remains my favorite of the 911 models, not necessarily the best model but my favorite, it's a Targa, which I love, and it has a bright blue exterior. As far as best 911SCs I've featured this one should run close to the Signal Yellow 911SC I featured almost exactly one year ago. I guess this is the time of year for selling my preferred beautiful 911s!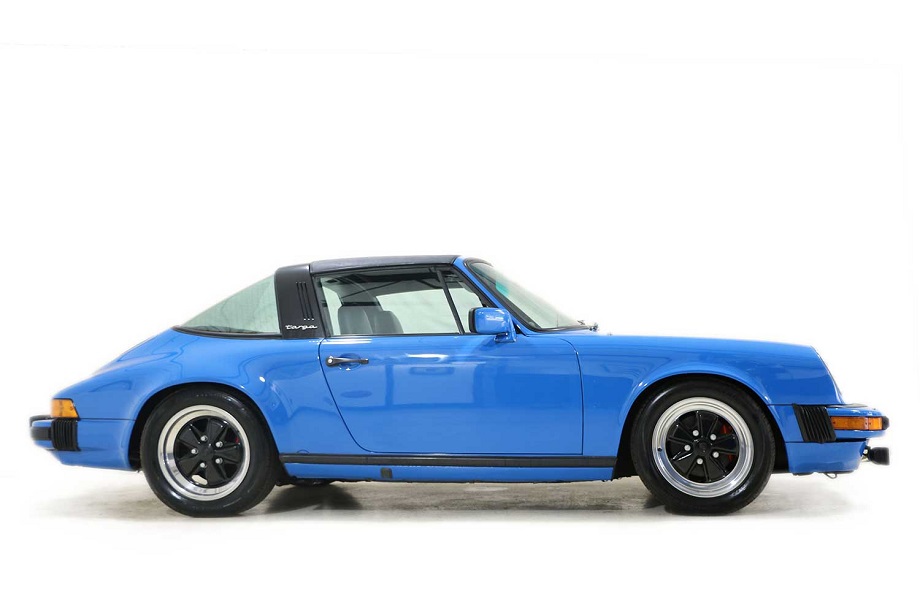 Year: 1982
Model: 911SC
Engine: 3.0 liter flat-6
Transmission: 5-speed manual
Mileage: 105,627 mi
Price: Price on Request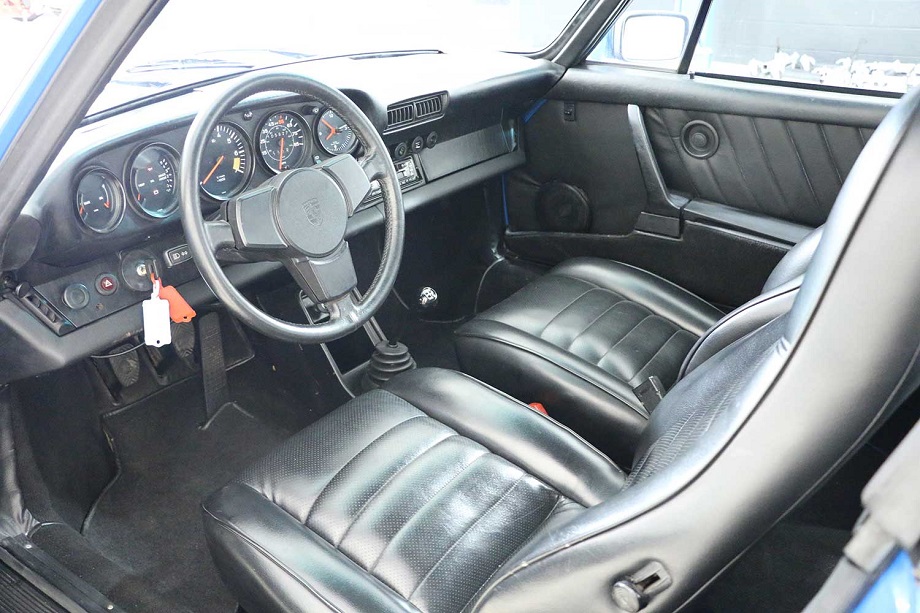 MODEL HISTORY
In 1978, Porsche introduced the new version of the 911, called the '911SC'. Porsche reintroduced the SC designation for the first time since the 356SC (as distinguished from the race engined 356 Carrera). There was no Carrera version of the 911SC. In 1981 a Cabriolet concept car was introduced at the Frankfurt Motor Show.

This is rare 911 SC Targa is presented in its original stunning color of Arrow Blue with a black leather interior. Reportedly only a handful of cars were painted in this color. The car also features air conditioning, electric-mirrors and electric windows. The engine was rebuilt and casings all polished. New exhaust heater exchanges fitted. The entire Fuel System has been restored, including the Gas Tank and all the fuel lines, new fuel pump and filter. The engine has been resealed. Electrical installation has been redone and the air conditioning has been replaced. The car has since undergone a major refresh, including a full body respray, refurbished wheels, suspension parts, sand blasted and repainted with a number of new trim parts fitted. The Targa top is in great condition. Wheels were painted and polished and there are brand new Michelin Pilot Sport Tires (H-or V-Speed Rated) all around.

EQUIPMENT
AC, electric windows, electric mirrors, Radio CD player.

EXTERIOR
Presented in the rare and stunning Arrow Blue. Matched with the original classic black and silver Fuchs wheels. There are no dents, no scratches or any paint imperfections.

ENGINE & TRANSMISSION
It featured a 3.0-litre engine with Bosch K-Jetronic fuel injection and a 5-speed 915 transmission.

WHEELS, TYRES & BRAKES
Sitting perfectly on it's New Michelin Pilot Sport A/S 3 205/55 R16 on the front and 225/55 R16 on the rear, Fuchs wheels are original and immaculate condition.

HISTORY FILE
This striking Arrow Blue 1982 911 SC Targa comes with a "Certificate of Authenticity". This vehicle was purchased in 1982 and shipped to New York. In 1994 the car was purchased and shipped to PA. The car is currently in NY in 2015.

In 2004 there was some damage to the rear drivers side pillar. It was repaired.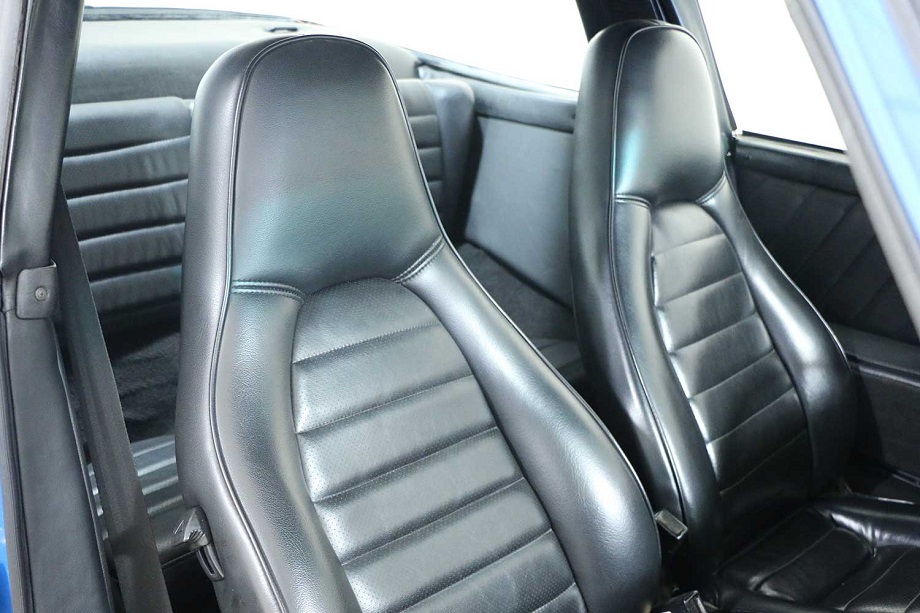 Let's get to the details of this 911 I love so much. It's been pretty comprehensively refreshed and refurbished. That rare Arrow Blue exterior is said to be this 911's original color, but it has been repainted. The engine has been rebuilt and resealed. The words "numbers matching" don't show up anywhere in the ad so we'll need some further investigation to determine whether those items are original. We don't get a picture of it, but the CoA is said to come with the car so that should clarify those points. The fuel system has been restored and suspension refurbished. So with regard to the exterior and most of the mechanicals we have an SC that should be in pretty good shape. It's not all original, nor is it a pristine full restoration. It all seems of good driver quality and that's just fine.
What we don't hear much about is the interior originality, a point I find interesting given the seats. I'm fairly certain they're not in original condition, but what's less clear is whether they are the original seats themselves reupholstered or if they're different seats altogether. At first glance I thought they were seats from the 3.2 Carrera, but I don't think that's correct. They kind of look like a combination of the 911SC seat bottom and 3.2 Carrera seat back. My guess is that these are simply the original seats recovered. If that's the case, that's fine. They do look in very nice shape. We also see a couple of cracks in the dash around the aftermarket radio. It's probably an ill-fitting design as the rest of the dash looks pretty good, but I'd want to have a closer look to make sure. All in all, the interior looks good with a few details we'd want some more information about.
As for price, it's available by request. Normally that doesn't bother me with a 911 since some dealers don't like to advertise the price of their extremely rare and pristine cars. I understand that. However, this is a 911SC and while it looks in good shape, it's not exactly concours. I think listing the price here would be of benefit to the seller. For comparison, this seller also has a Black '82 911SC Targa for sale listed at $60K. The mileage is much lower and the condition looks a little better, though not significantly so, but the colors are more standard. I'd suspect they want a little more for this Arrow Blue SC. If so, that will make it pretty high-priced, but I guess some intrepid buyer will have to find out. It's rare and very pretty so I do hope this 911 finds itself in a wonderful new home. You're certainly getting one that will attract plenty of attention among enthusiasts.
-Rob