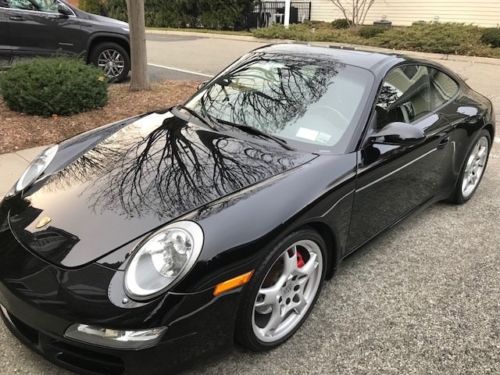 I kind of stumbled into this car by accident. And I like it so I guess it's a happy accident! This is a 2006 Porsche 911 Carrera S Coupe. It's done around 61K miles and has a 6-speed manual transmission to deliver its 355 horses to the rear wheels. I don't know quite how I ended up on its page. I certainly hadn't set out to look for an early 997. But there I was and here we are.
I have been taking a look at more examples of the 996 lately because they do come in at pretty nice value. I've also grown to like the design more on some of the models. It's all sort of a compromise though as I try to find examples that make the best of the model's design flaws. When we step up to the 997 those issues mostly fall away. Many viewed the 997 as a return to where it appeared the 911 was headed following the 993. The 996's divergences were smoothed over or replaced. In general, the 997 design has been better loved and we've seen its basic ethos carried on through the 991.
All of this is to say that if you can afford a little bit more car, then you can still do well for performance value with an early 997. And that's why I stuck with this 911 after I stumbled into it. I wouldn't say there's anything particularly special about it. It looks like a nice, honest, 911 and at a pretty good price. There's nothing wrong with that.
…