Big Audis have a bit of a similarity to large French sedans. They are the choice for extroverts and those who simply don't want to cave to the S class establishment. I've always had a fascination with these cars, right down to the very first Audi V8 of the late 1980s. While we never saw an S version of that model, the following two cars share one important thing in common, other than being big Autobahn bruisers for sale in Germany: they have the almighty third-pedal.
The first car we'll take a look at is a low mileage Audi V8. Based on the Audi 200, the V8 was new territory for Audi and their first shot at bringing a challenge to the Mercedes-Benz S class and BMW 7 series. Available with either a 3.6 liter or 4.2 liter V8, this car has the 3.6 engine with a 5-speed manual transmission. These executive sedans weren't produced in numbers as great as the competitors from Munich and Stuttgart and those that are still hanging around often tend to be on their last legs, making this V8 for sale northeast of Zurich, Switzerland a treat.
Year: 1990
Model: V8
Engine: 3.6 liter V8
Transmission: 5-speed manual
Mileage: 98,500 km (~ 61,205 mi)
Price: €12,000 (~ $15,762 USD)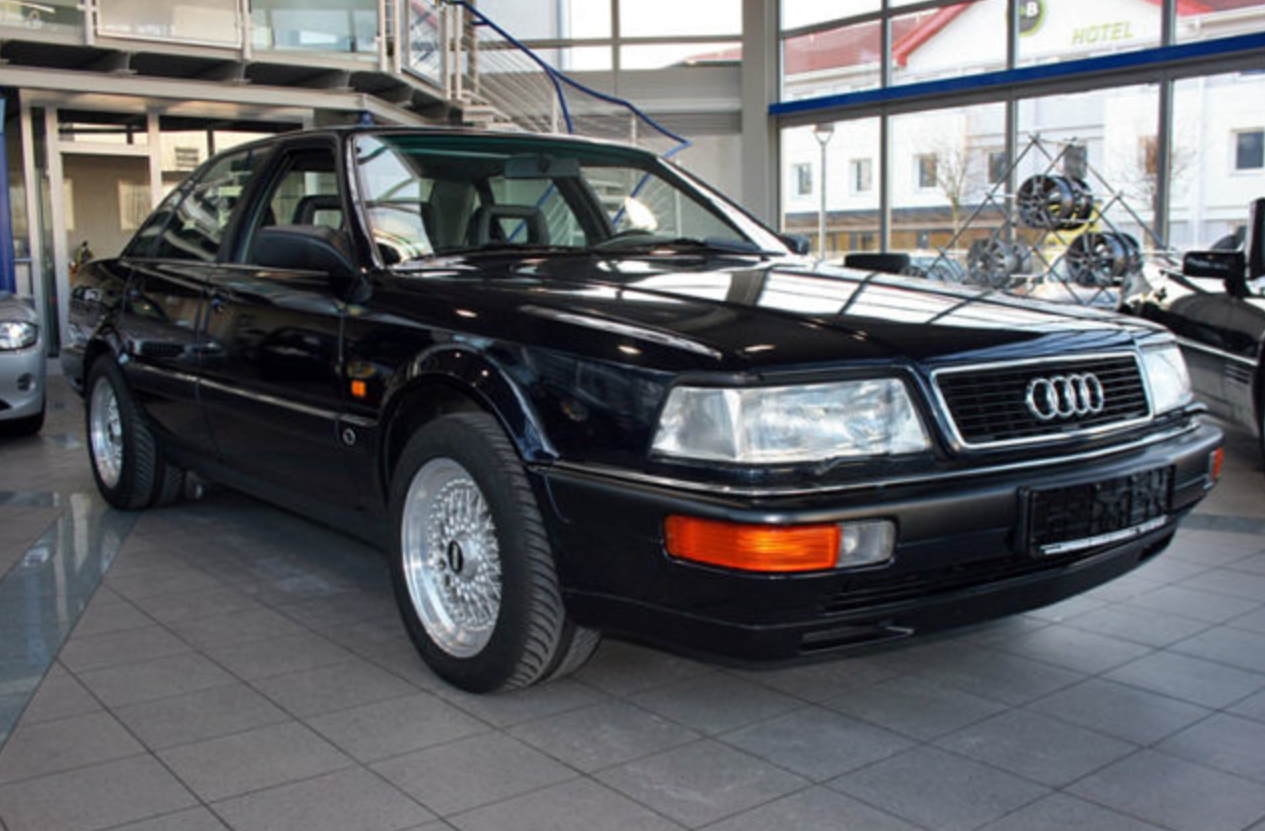 Automatic climate control, black leather, park assist, navigation, Xenon, heated seats front and rear, sunroof, sport seats with memory, fog lamps, ESP, ABS, alarm, electric mirrors, power windows, cruise control, 6-speed manual, 6 disc CD changer. Service booklet, top condition!
A handful of manual transmission V8s made their way stateside, but good luck finding one. Like all big, older executive sedans, these cars have just about hit rock bottom, and you can get yourself into a drive quality car with no major issues for around $4,000 to $6,000. This Audi V8 is priced significantly higher than that. That can be attributed to its location in Switzerland and that this could very well be one of the lowest mileage Audi V8s with a manual transmission on the continent. I would suspect somewhere closer to the $10,000 to $12,000 mark might be about right for this car.
Now onto our next car. The S8 was another first for Audi, bringing S performance to their big sedan. Carrying on the tradition of V8 engines in the top models, the S8 featured aluminum space frame construction, giving it a weight advantage over its competitors. This was the car that put Audi on the map in terms of a serious manufacturer of executive sedans. While S8s sold in the US were available solely with a 5-speed automatic transmission, those abroad were fortunate enough to specify a 6-speed manual if they were so inclined. This S8 for sale northwest of Frankfurt, Germany gives someone the opportunity to experience the awesomeness of a car well known from the chase scenes in Ronin.
Year: 2000
Model: S8
Engine: 4.2 liter V8
Transmission: 6-speed manual
Mileage: 69,000 (~ 42,874 mi)
Price: €13,900 (~ $18,274)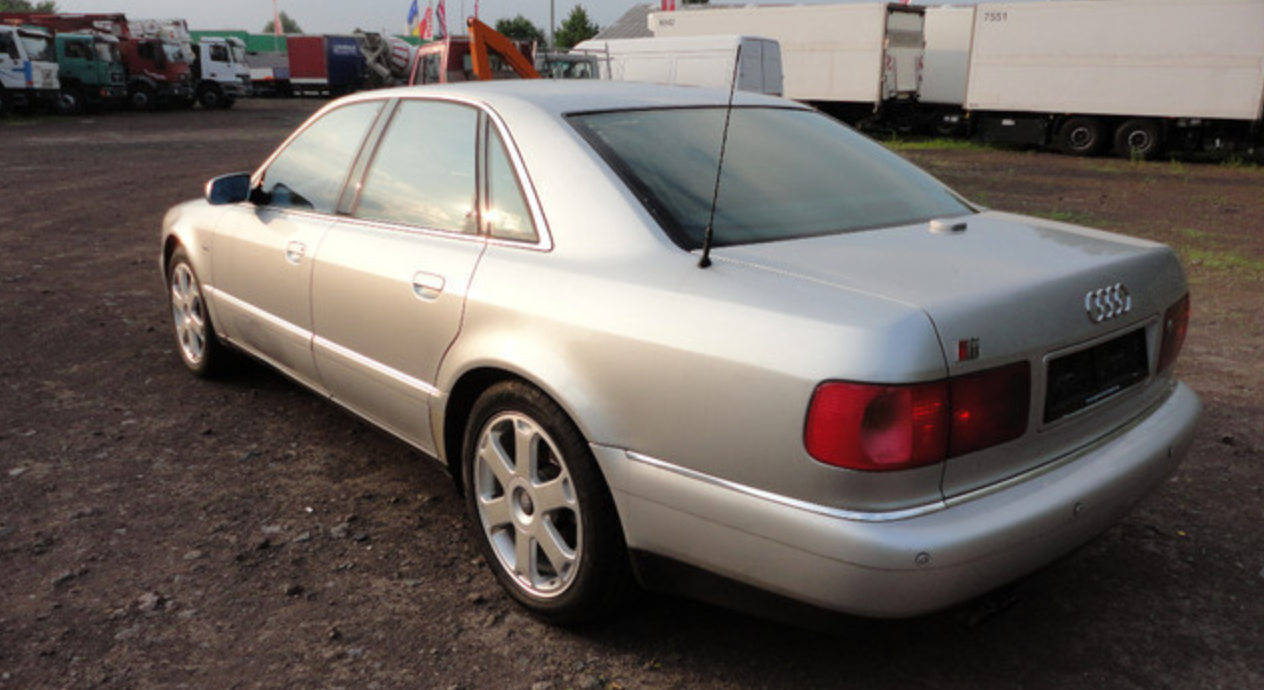 Manual! Import car from Germany (DE card is present). Two previous owners. Original mileage, full service history (service at VW/Audi dealers), new timing belt. Extremely nice condition for collectors. Test drive in Switzerland (Canton ZH) at any time. Export price reduced!
Like the V8 above, the S8 has not been immune to depreciation, although not as badly. An S8 stateside can run you somewhere between $8,000 to $14,000 for a good one, but this S8 is priced a bit above that. Again, chalk it up to the fact that cars tend to be more expensive overseas and that few manual transmission S8s in good shape are left. I'm not sure, though, if the manual transmission would increase the value for this S8 much. It's a bit of a double edged sword. Some may want it as this is the more aggressive version of the A8 and others might deride it, wanting something fast where they can just sit back and slam one pedal without worrying about much else. Either way, these two Audis are a cool example of an almost extinct breed of vehicle – the executive express in which you can row your own.
-Paul