I give a lot more attention to BMWs these days, but for a long time I was all about Audi. Stemming from my first car being a VW, I wonder if the past decade I've spent in California has subconsciously diminished my desire for winter capabilities embedded by a youth spent in Washington. It's not a permanent or complete change, however, as the image of throwing snow from all four wheels still gets me all excited. While Audi stepped up their game as the millenium turned, I love the original S4s and S6s for their understated looks and rally-bred performance. There's something special about a 5-cylinder turbo, as I was reminded of recently upon seeing a TTRS and RS2 conversion in the same day. I want to take this Ur-S4 off the family man's hands and keep going in the vein of subtle modification he's begun. When you see names like MTM and 2Bennett, you know someone has done their research. If I were to give up the BMW S38 scream, it might just be for the blow-off whoosh of a tuned Audi.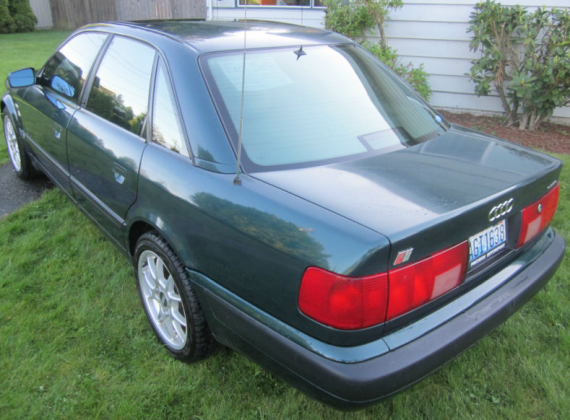 Year: 1994
Model: S4
Engine: 2.2 liter turbocharged inline five – 280hp claimed
Transmission: 5-speed manual
Mileage: 146,200
Price: Reserve still on at $2,025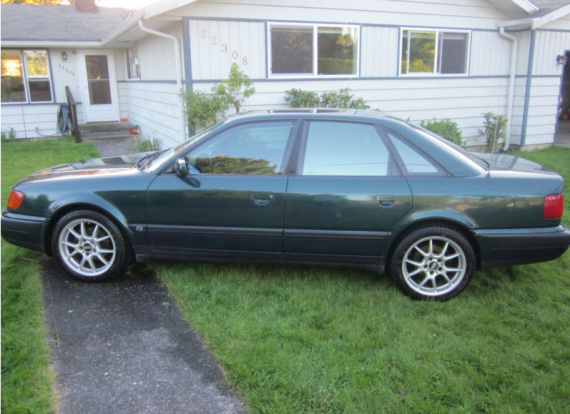 1994 Audi. Original UR Quattro.

Well maintained. All records and all services done at dealer or specialty shop.

CA and WA car. Rust free.

Excellent condition in and out.

MTM Suspension, Bilstien shocks, newer ball joints and control arms/bushings,

2Bennett adjustable camber kit, BBS 17 inch wheels on 235/45/17 Yokohama all season high performance tires.

Orbital and cross drilled rotors on mintex pads for excellent stopping.

Stage 1 IA chip.

Newer radiator and timing belt done at dealer.

Great car. Selling due to growing family. I'm buying an allroad wagon.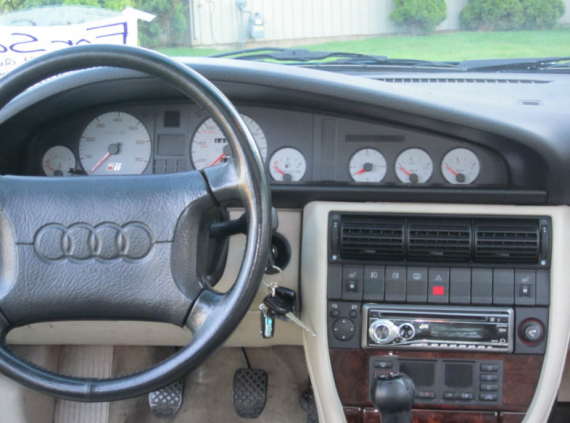 Obviously a legitimate Audi guy, this S4 offers a great value for performance, luxury, and all-weather dominance. It's covered some mileage, but even if the current bid doubled this would be a decent deal.
-NR