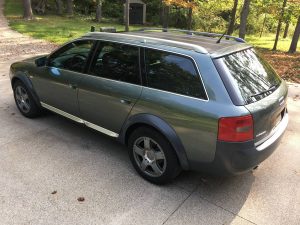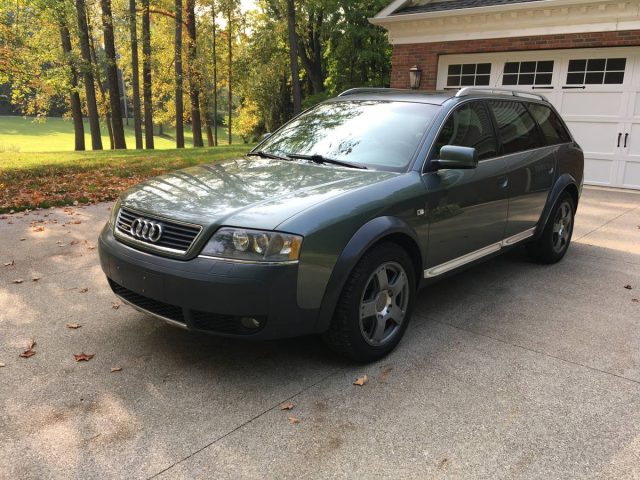 The C5 Audi Allroad, a car that can't be talked about without someone bringing up the photo of MacGyver being thwarted by one. Now a punching bag by many in the automotive world, I personally don't think it is worse than any other German car that is over 10 years old. Yes, a twin-turbo V6 and air suspension do make things a little more complicated, but if you stay on top of potential issues, I don't see the a giant problem with owning one of these. Fortunately, the owner selling this 2001 outside of Cleveland gave this green machine all the love it needs — and maybe even a little more.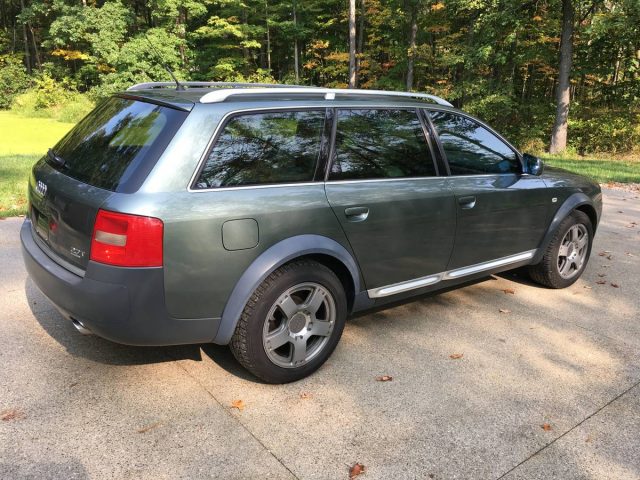 Year: 2001
Model: Allroad 2.7T
Engine: 2.7 liter twin-turbocharged V6
Transmission: 6-speed manual
Mileage: 162,000 mi
Price: $5,500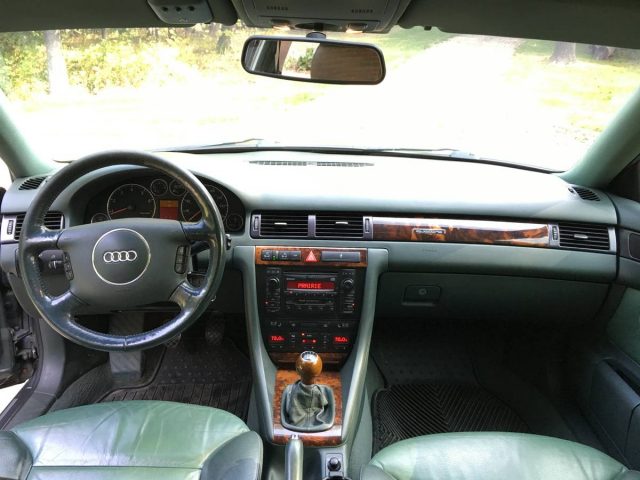 We are selling our beloved Audi allroad. This has been the most comfortable car we have ever owned. Even more comfortable than the newer Mercedes we replaced it with. The wagon has tons of interior space making it practical and the 6-speed transmission with twin-turbo V6 keeps things fun. We travelled South to Virginia to buy this car – specifically to find one this clean, unmolested, 6-speed and with the highland green interior/exterior color combination.

100% stock – not modified or chipped.
6-speed! (faster, more fun and better mpg than the automatic)
162000 miles
Suspension is in good condition and fully functional. (lifetime warranty Arnot airbags & Bilstein shocks)
Heated seats (front & rear)
Heated steering wheel
Bose stereo
Maintenance records on hand
Powder coated stock wheels (fully disassembled and professionally powder coated with UV-protectant gunmetal powder coating)
Falken all-season tires mounted and balanced with 80% tread (8/32nds)
Extra Nokian Hakkapeliitta snow tires in good condition (the best snow tires I could buy)
3rd row seat (stored inside – we have never used it)
No rust!
…