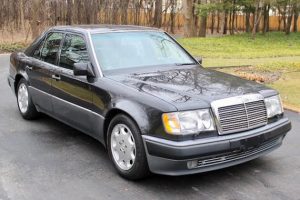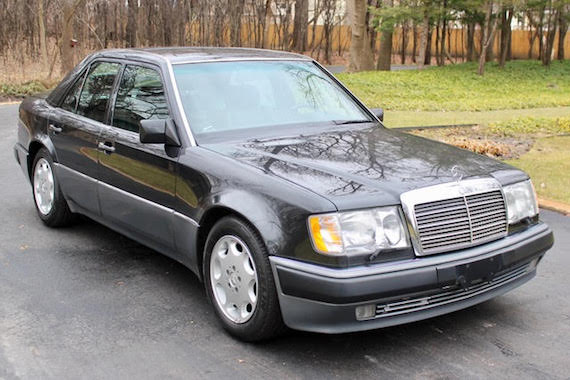 The term "Q-ship" is an antiquated phrase dating from the WWII era. Originally used to refer to merchant ships carrying concealed weaponry, among car enthusiasts it's been repurposed to describe fast, brawny, and exotic sedans that hide their performance beneath conservatively styled exteriors. German manufacturers excel at producing these kinds of cars, and while the E28 M5 might have been the OG "wolf in sheep's clothing," the 500E may be the more interesting. The product of a collaboration between Mercedes-Benz and Porsche, and based on the confidence-inspiring W124 chassis, it got a 5.0 liter V8 motor making 326 hp, beefier brakes taken from the R129 SL, upgraded suspension, a wider track and Recaro bucket seats. The saga of assembly of these beasts was a heroic undertaking; Porsche had the capacity on its dormant 959 production line, so a deal was struck where bare chassis were loaded at Daimler-Benz in Unterturkheim and shipped across town to Porsche in Zuffenhausen. There, the revised and widened fenders were mated with the R129 500SL 16-inch wheels and brakes. Porsche also installed the all-aluminum V8. Mercedes-Benz then repatriated the partially complete cars to paint them, but Porsche completed finally assembly. Around 10,000 were completed in this back-and-forth manner.
Sold between 1991 and 1994/5, the 500E could make the 0-60 MPH dash in under 6 seconds and topped out at a limited 155 MPH. Those were very respectable numbers for the time, especially given the size of the car. From the outside, the 500E was virtually indistinguishable from an ordinary W124, the flared fenders and slightly lower stance being the only tell-tale signs.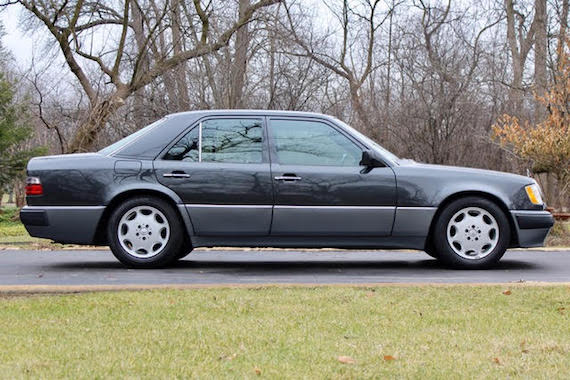 Year: 1993
Model: 500E
Engine: 5.0 liter V8
Transmission: 4-speed automatic
Mileage: 66,300 mi
Price: $39,500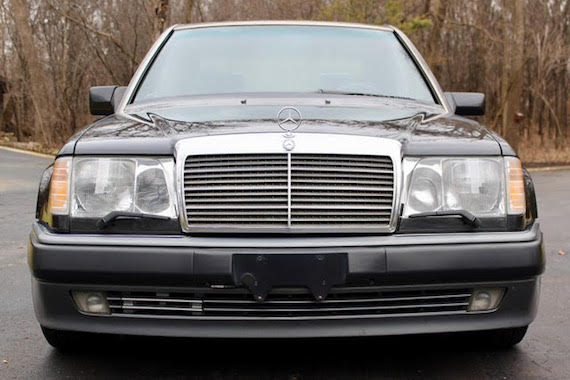 1993 Mercedes-Benz 500E, 66,629 Original Miles, 4 Owners From New, Perfect Running Condition

VIN: WDBEA36E4PB886196

This 1993 500E is fantastic example of one of the most important Mercedes Benz models produced and represents an era of collaboration between Mercedes-Benz and Porsche cars that will never be seen again.
…