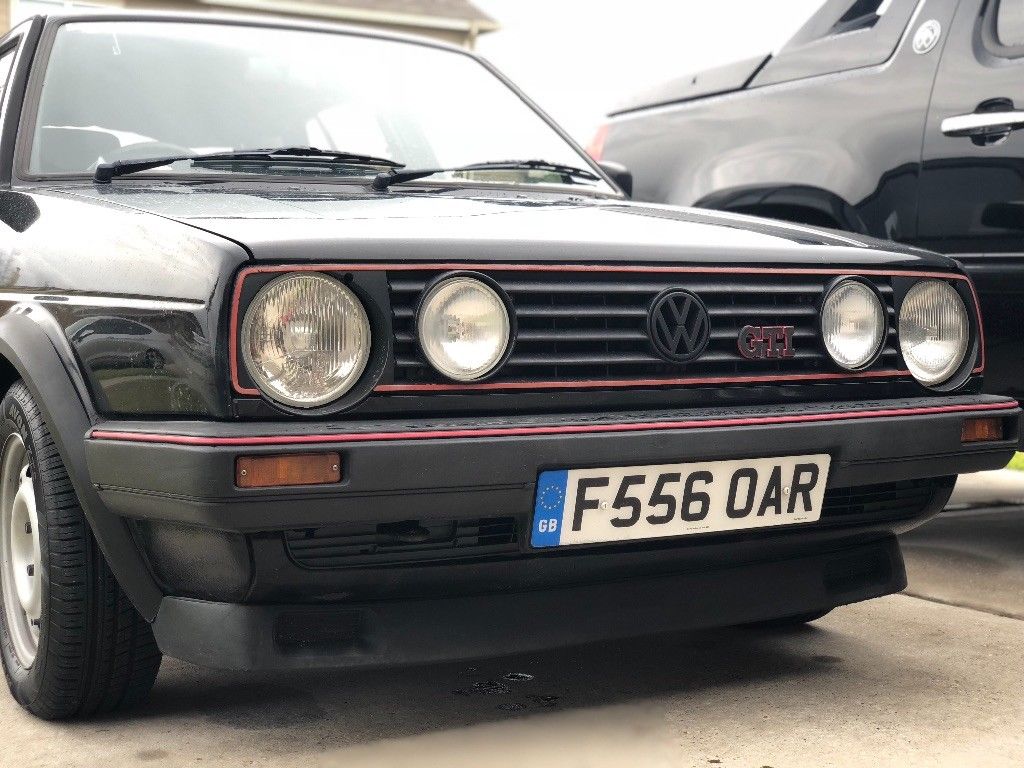 Update 7/3/18: After not selling for the nearly $10,000 asking price last week, the seller has dropped the ask to a much more reasonable $5,995 today.
Generally, when one goes through the trouble of importing a car, that car is something really special; a car which otherwise didn't come here. But occasionally a strange one sneaks through and leaves me scratching my head. Case in point? Today's 1989 GTI.
Surely, if you want a Mk.2 GTI you're not without options. Granted, they're harder to find than other 80s performance icons – especially in original configuration – but then I've just covered a string of affordable examples with a '85, a '86, and a '89 16V all quite reasonably priced well below $5,000. Since importation fees alone can eat up most of the sale price of those examples, you'd have to want to bring in a Mk.2 that wasn't seen here – a Rallye, G60, Limited or Country, for example.
So what have we here? A standard 1.8 GTI, albeit with a few small twists: