There are a good number of VW Corrados out there for the taking, in all different flavors, aftermarket blower 1.8s, turbocharged 2.0 liters, bone stock 2.8 VR6s, etc. For those non-Volkswagen aficionados out there, let me remind you that before the narrow angle VR6 came along the Corrado was offered with a G60 engine package that left the factory with a supercharged 4 cylinder. The G standing in German for G-lader, describing the G shaped scroll type supercharger. Not a bad setup and being able to say your car has a supercharger is almost always a cool selling point. The engine won International Engine of the Year in 1989. Plus they had ads like this:

When I was younger a customized VR6 Corrado was one of the favorites amongst the European tuner kids to go up against the Japanese imports. For this post I stuck with VR6 models, but if you do some looking on your own you'll find some nice G60 models out there as well. I went looking and found matching models on Craigslist and eBay for you with this post. A blue, a black, and a red, from each site.

1990 VW Corrado with goodies on Craigslist.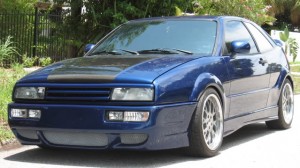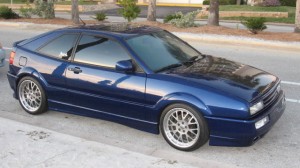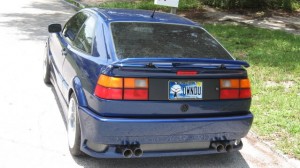 This custom take on the Corrado seems to be a work in progress. A later model VR6 engine is in the car and some extra parts are included. Seller has $20k invested and is looking for $12k. I say work in progress as the seller also mentions that there is no radio and a few bits still need finishing. Though it is pretty nice looking I don't think it will realize $12k unfinished and even then that seems high. Perhaps the amusing vanity license plate number adds value.
Black 1993 Corrado VR6 SLC on Craigslist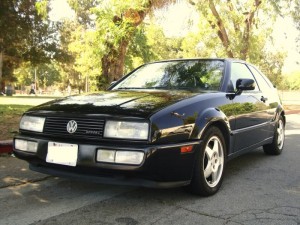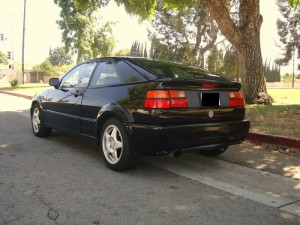 A good reason why I think the blue Corrado above is overpriced is this black, quite original looking example.…