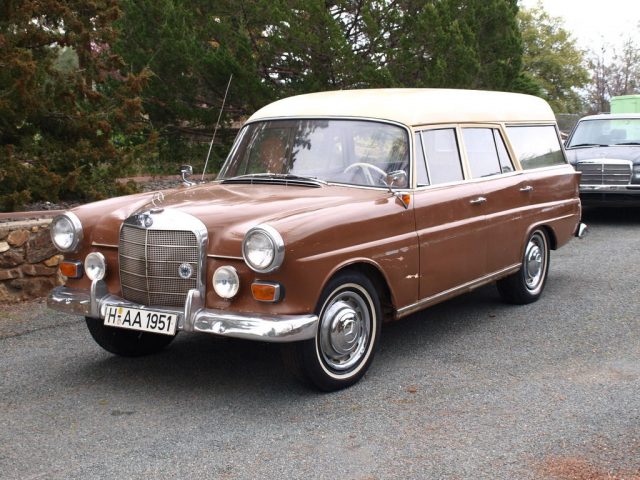 Continuing on my run of custom coachwork-built cars, this one might be one of the most practical and something that is actually has a mass appeal, as opposed to something like a hearse. Today's vehicle is a 1963 Mercedes-Benz 190Dc Kombiwagen, a custom conversion by Binz Karosserie off of the W110 Fintail chassis. Surprisingly, this unique wagon resides in California where it awaits a restoration and a chance at many more miles of utility. Of course, I have to ask, is the time and effort worth it?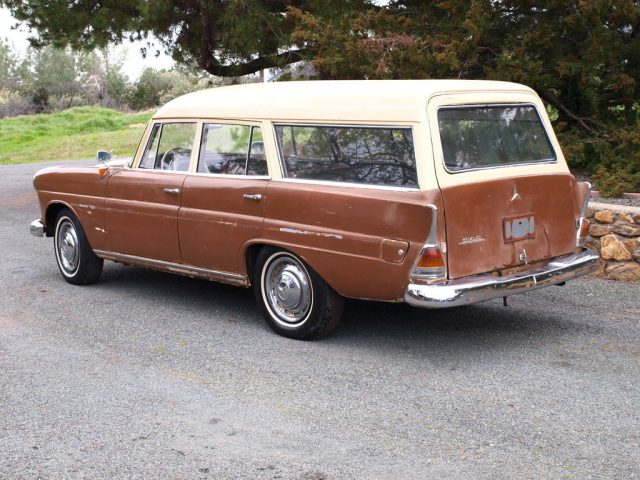 Year: 1963
Model: 190Dc Kombiwagen
Engine: 2.0 inline-4 cylinder
Transmission: 4-speed manual
Mileage: 226,000
Price: Buy It Now $10,000
1963 Mercedes-Benz 190Dc Binz Coachbuilt Fintail Station Wagon

Kombiwagen

VIN# 11010110071379

Binz Karosserie Nr. 2096

And now for something completely different….

Up for offer is a running, driving and solid example of an extremely rare Mercedes-Benz 190Dc Kombiwagen built by German coachbuilder Binz & Co Karosseriefabrik. There are less than 15 surviving examples of the Binz kombiwagen (non-ambulance) version w110 fintail "heckflosse" known to exist in the world today.

Binz Karosserie in Lorch/Wurttemberg Germany has been working with Mercedes-Benz building custom variants of different models over the past 80 years. These models include ambulances, hearses, taxis, and the rarest of the rare, special ordered kombiwagens (station wagon) models built for private use as seen here. Other coachbuilders of the period included Miesen of Germany and IMA of Belgium, whose "universal" wagons are well known as over two thousand examples were built using several variations of the w110 chassis. Binz Karosserie was known for their quality build and high top roof design. The kombiwagen version seen here is actually the lowest of the different roof configurations offered by Binz for this series.

Image result for small mercedes logo

This Mercedes 190Dc Binz Kombiwagen has spent most of it's life in California, so the rust issues are less than normal in the scope of fintails.
…