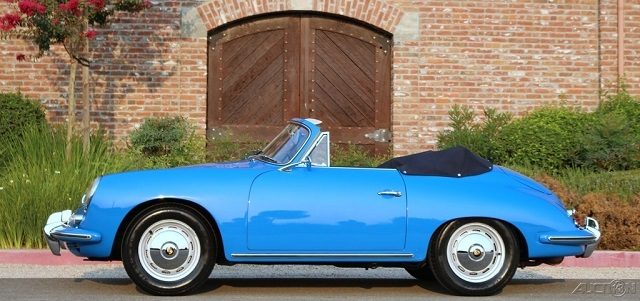 It is quite rare to see most any vintage car on the roads. I think that shouldn't be much of a surprise. It means, of course, when we do see one it can be a nice treat. The Porsche 356 is just such an example and until recently I could not have told you the last time I actually saw one being driven. (I won't count the dilapidated one I saw in a mechanic's parking) A few weeks ago it just so happens that one drove right by me. I could hear it coming and as most any car enthusiast does my ears immediately perked up as I knew from the sound that something pretty interesting was approaching. I was delighted to see it was a 356 Coupe, and even better it looked in phenomenal shape. While in pictures the 356 Coupe can look a little bubbly and almost rotund, in person the proportions look perfect with little wasted material.
Since then I've been keeping an eye out for a nice 356 to come up for sale. While not a Coupe, I really like this one. This is a Royal Blue 1961 Porsche 356B 1600 S Reutter Cabriolet with Light Grey interior. The condition looks quite good and the exterior color is fantastic. Like a lot of bright colors this one shows wonderfully on the 356.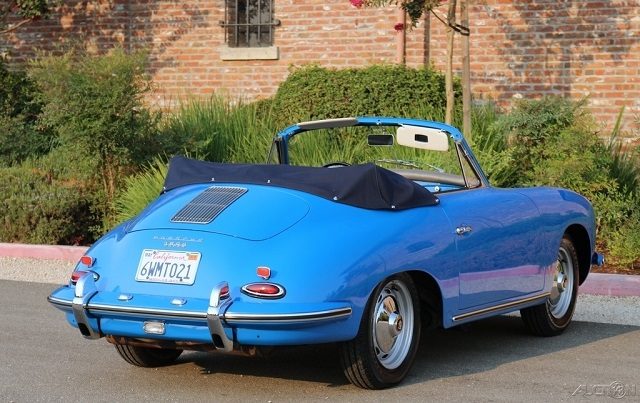 Year: 1961
Model: 356B 1600S Cabriolet
Engine: 1.6 liter flat-4
Transmission: 4-speed manual
Mileage: 46,122 mi
Price: Reserve Auction ($129,995 Buy It Now)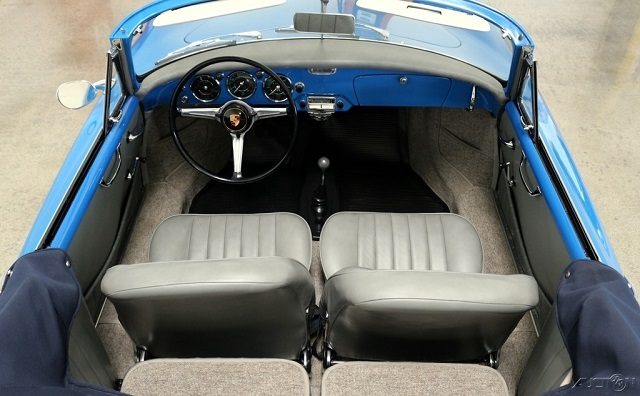 1961 Porsche 356B T5 Reutter Cabriolet with excellent factory Royal Blue/Light Grey color combination: Owned by a retired executive in Santa Rosa for the past 20-plus years. Restored over 10 years ago to COA specifications.
…