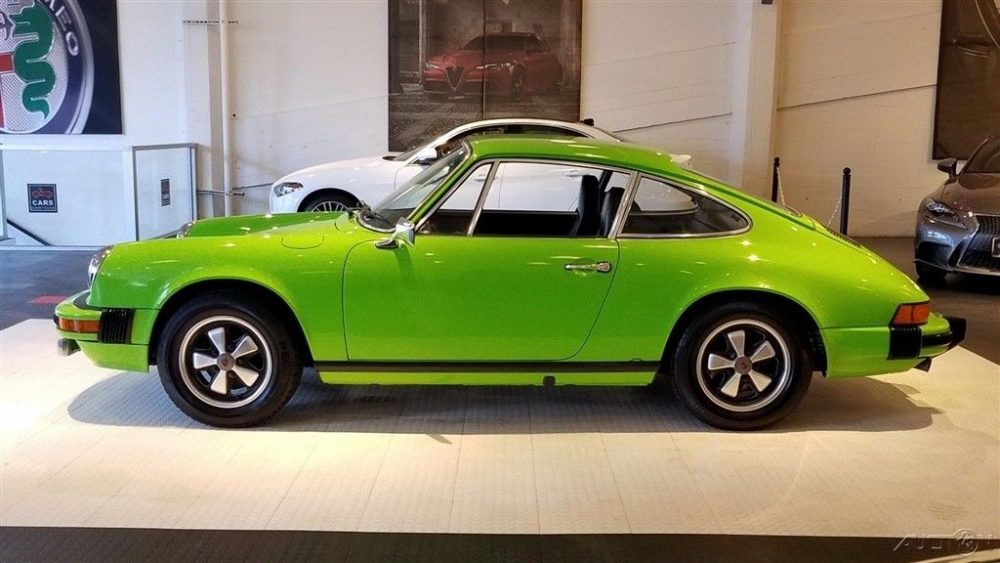 The love for the unloved. Almost every Porsche 911 model is popular among enthusiasts. Sure the models enjoy varying degrees of appeal as we consider simple measures of subjectivity relating to taste and levels of sophistication. However, there is one particular exception; a model range that largely goes ignored and remains mostly unloved by any other than those who own one. Here is just such a beast, yet this particular example has been shown a ton of love and sits in nearly pristine unrestored condition.
The 1974-1977 911, typically called the mid-year 911, suffered from numerous reliability issues and sapped power as Porsche adapted to changing emissions regulations. That these were also the first 911 to wear the new impact bumpers wasn't helping as the new aesthetic seemed so much less clean. The cars suffered, the owners suffered, Porsche suffered. Right up until the release of the 911SC when the new 3.0 liter flat-six proved to have solved the power and reliability issues. The impact bumpers remained. That left the mid-year 911 as a footnote between models and one that many would hope they could forget.
But not everyone forgot about these cars, like this Lime Green 1974 Porsche 911 located in San Francisco. We are told that it is unrestored and entirely original inside and out with the exception of the radio and the wheels. The paint, the interior, the drivetrain: all said to be original. Among rare 911s, this one is a rare find indeed.
…