The late 1970s was a about the halfway point for the R107 Mercedes-Benz SL. Here in the US, the only SL on offer was the 450SL, powered by the 4.5 liter V8 producing 222 horsepower. This engine was teamed exclusively with a 4 speed automatic in the US market. If, however, you lived in other parts of the world, you could order the 182 horsepower, 2.8 liter twin cam inline six and even opt for a manual transmission with four or five gears. In the case of our feature car, it has the desirable combination of the 2.8 liter six with the five speed manual transmission.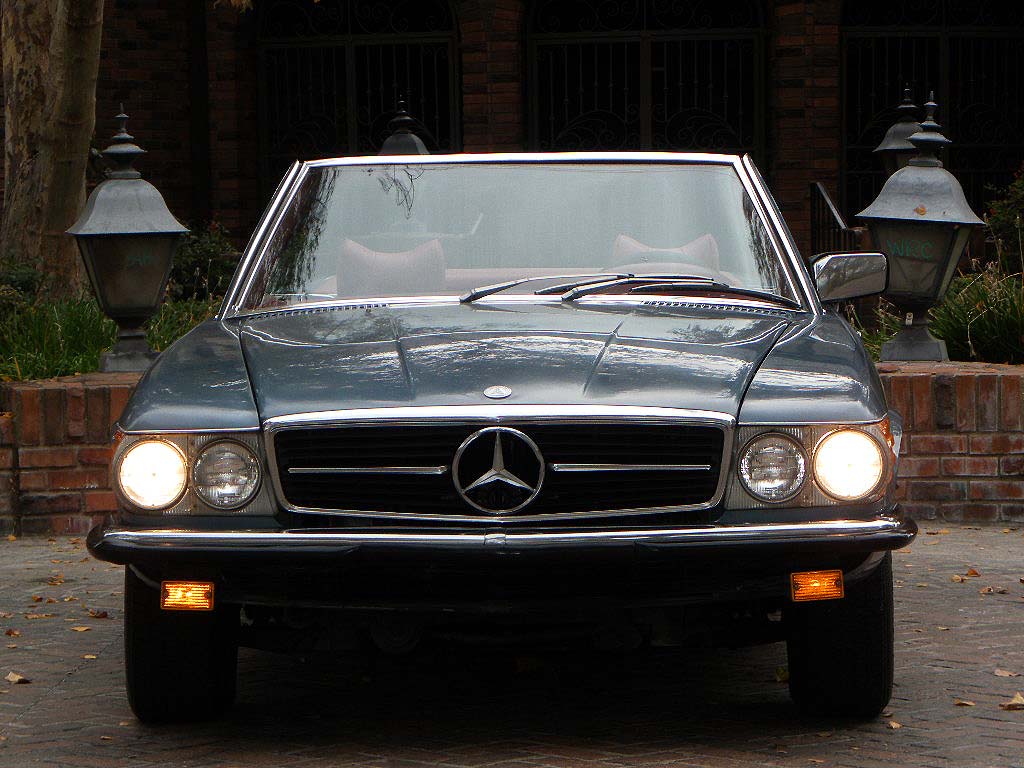 A Mercedes SL with a 5 speed transmission? A rare car in the USA, because it was never directly imported by the Mercedes-Benz factory, but rare even in the home markets, with 1347 produced in 1977. This car was privately imported early in life to California, so has NO RUST and no evidence of accident history. We purchased the car some time ago, with a previous history of a long term owner. We bring our favorite Mercedes-Benz cars right away to a Mercedes-Benz Factory trained technician, for a thorough inspection and repair program.

The car runs great!! The low total mileage of 115,031 represents a large amount of remaining use. Driving feel is fantastic: maneuverable, tight, responsive are all words that come to mind. Most W107 SL cars were produced with V-8 engines, mostly to satisfy the US market. The MUCH lighter twin cam six cylinder engine coupled with a 5 speed transmission gives a completely different feel. The high output engine has a definite growl and the manual transmission is a perfect match. Also, as a technical note: automatic transmissions absorb approximately 35 horsepower, where a manual transmission absorbs only 8 -10 horsepower.
…