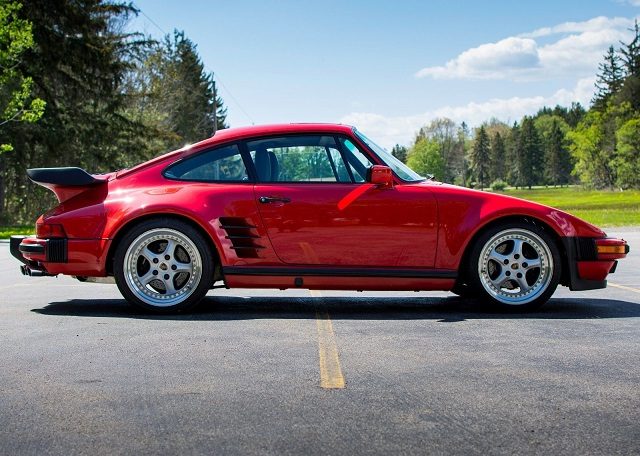 I know not everyone likes these cars. When you take a shape as iconic and as loved as that of the 911 and you alter its profile there are going to be those who do not share much enthusiasm for such a creation. When the alteration is to perhaps the most recognizable portion of that original design, well, then you really might engender divisiveness. That's pretty much exactly what the Slantnose option does to the 911.
The round headlights projecting forward from the hood are now gone in favor of a more sloped front borrowed from the 935. That the Slantnose is borrowed from what was itself an iconic Porsche does help take the sting away for those who prefer the original 911 design. Still, not everyone is a fan. I, however, am a fan, especially of the Coupe where all of the lines work well together. As part of the '80s and the sometimes wild designs we saw on cars of that day the Slantnose fits in quite well and it absolutely stands out as a car from that period. It may not entirely look like a 911, but there's still no mistaking it. Here we have a factory example: a Guards Red 1987 Porsche 930 Slantnose Coupe, located in New York, with just under 50K miles on it.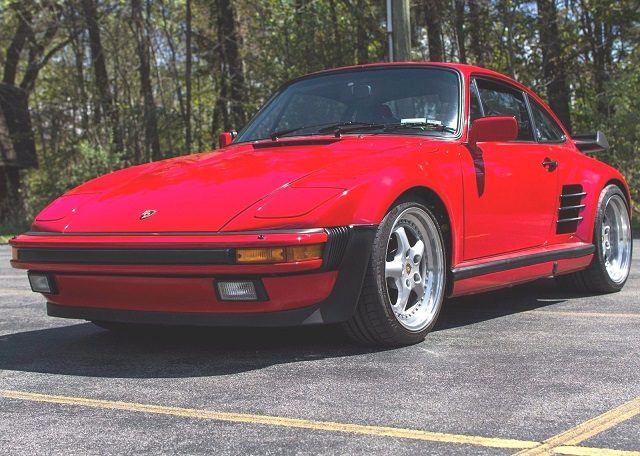 Year: 1987
Model: 911 Turbo
Engine: 3.3 liter turbocharged flat-6
Transmission: 4-speed manual
Mileage: 49,995 mi
Price: $240,000 Buy It Now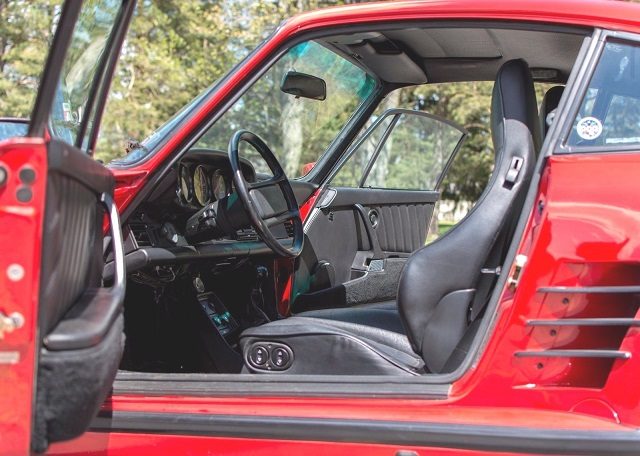 Offered for sale for the first time Factory 1987 Porsche Turbo 911 (930) with original factory Option 505 Slant nose

Porsche certificate of authenticity Shown in photos

Exterior – Guards Red
Interior- Black Leather
Privately Owned & Maintained since 2007
Garaged Stored, Never Driven in the Rain
Original 49,995 miles
No accidents or damage

Performance Updates :
ArtTech Wheels
TiAL Wastegate
Fabspeed Performance Exhaust w/Heaters
Turbokraft Intercooler
35R Garrett Turbo

This is meticulously maintained car to add to your collection !!
…