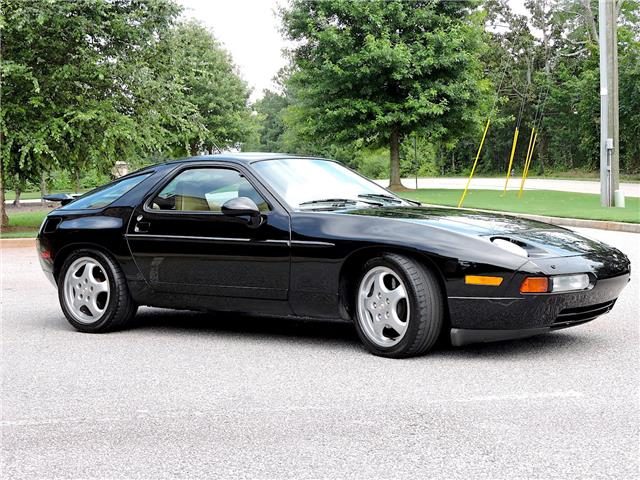 Gosh it feels like forever since I featured a 928. I think I actually started off my last 928 post in the same way. Perhaps I should feature them more often. I really do like these cars. The look is beautiful and timeless and it's hard to believe it's been almost 25 years since the last one was produced. Even more hard to believe is how good the original design – with almost 40 years on it! – still looks today. But this isn't about an early 928, but rather one from near the end of their production.
Porsche's top-of-the-line front-engine GT was with us for 17 years and over that time followed the typical Porsche path of subtle evolutionary changes to its design and mechanical layout. Always a V8, displacement would gradually be increased from 4.5 liters to 5.4 liters with associated increases in power as well. In its final GTS form that meant 350 hp with either a 5-speed manual or 4-speed automatic transmission. The automatic was popular and for some actually more desirable, but the manual-equipped cars command the most money. The last one I featured was pretty low mileage and came with a very high price tag; relatively speaking this one is neither of those things.
Here we have a Black 1993 Porsche 928 GTS, located in Georgia, with Cashmere interior, the 5-speed manual transmission, and 69,673 miles on it.
…