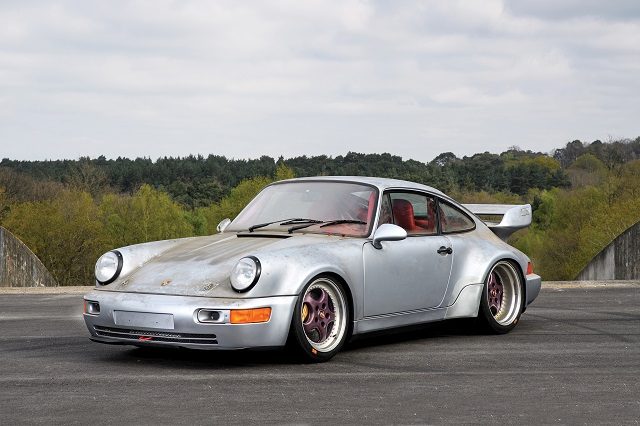 This Porsche has been making the rounds over the past few days in a pretty wide variety of mediums so we figured we might as well add our take to the mix.
Because as absurd cars go this one might take the cake. This is a 1993 Porsche 911 Carrera RSR with a mere 10 kilometers on the clock. It's full of special order features. It also looks like it's been parked in a shed. Given everything else about this car that last point strikes as perhaps the most peculiar. Regardless, it's going up for auction as part of the RM Sotheby's Villa Erba auctions in late May. The estimate: €2-2.2mil. That strikes me as about right, but with a car like this it's very tough to judge.
The RSR is another, and possibly the ultimate, in a long line of rare special 964s. I have mentioned this previously, but it always seems to me that Porsche couldn't decide what to do with the 964. The models are so various and numerous it's as if each engineer was told to brainstorm and then they just went ahead and made everything. Not a complaint, just an observation. Naturally the RSR fits into its own world given its racing pedigree, but this one tries to blend the racing and road just a little bit as it's one of two RSRs to have been ordered with a full leather-trimmed interior. The choice of Can Can Red for that interior was simply brilliant. My first question: was the original buyer of this car the same person who ordered this Turbo S Leichtbau? They're twins!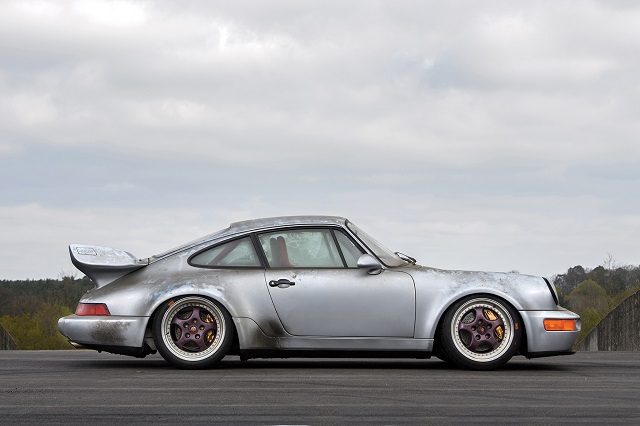 Year: 1993
Model: 911 Carrera RSR
Engine: 3.8 liter flat-6
Transmission: 5-speed manual
Mileage: 10 km (~ 6 mi)
Price: Auction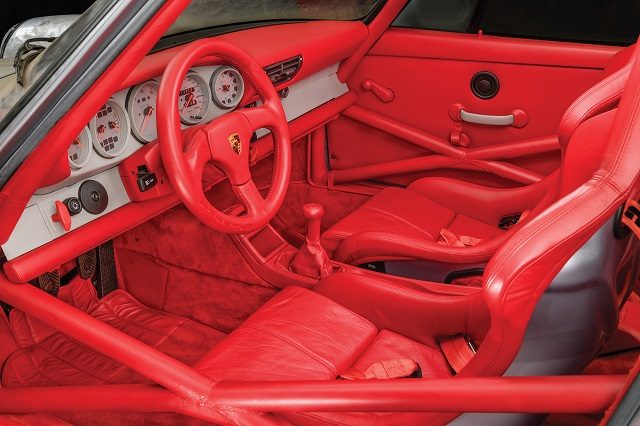 Only 10 kilometres; completely original and as-delivered
Still covered with the factory-applied Cosmoline
Special-order Polar Silver over Can Can Red leather
One of two race-derived RSRs with a fully trimmed interior
One of only 51 Carrera RSRs produced

Imagine that as a die-hard Porsche fanatic, you wish to have the fastest and wildest 911 that the factory has to offer—a car that can handily compete on the track right out of the box.
…