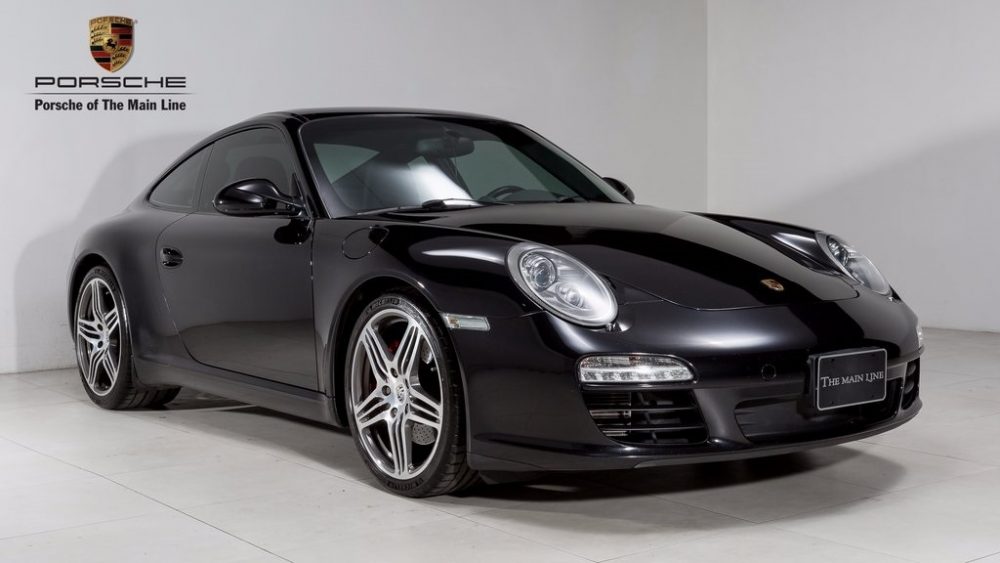 How much does it matter to have a unique car? This is the question I was left with during the search that ended with this 2009 Porsche 911 Carrera S Coupe.
I had set myself a task: I wanted to find a 997.2 Carrera S with manual transmission and I wanted it to be in an interesting specification. I also hoped it wouldn't cost too much. I didn't have much trouble with the 997.2 Carrera S aspect. The manual transmission did eliminate quite a few options since a lot of them seem to have PDK. After that things became much trickier. They're kind of all the same with a couple basic exterior and interior color options. There are a lot of 997s out there though so I kept looking. And to a degree I'm still looking. Ultimately I was left with that question about the degree of uniqueness.
I feature a decent number of black on black classic 911s. I like them a lot and never really find myself wondering about whether they are unique enough. Due to lower original production numbers and the effects of time pretty much any classic 911 is unique. There are certainly those that are far more unique, but still a good 911SC or 3.2 Carrera is a worthy find regardless of spec.
While understandable that seemed unfair to what are surely a large number of very good modern 911s. These cars are faster, more comfortable, and overall easier to live with on a daily basis. They are in most all regards phenomenal cars that I think many of us would be very happy owning. They may not be as visceral or engaging as certain classic cars; their electronic wizardy will cover up plenty of your mistakes. That doesn't mean they aren't fun.