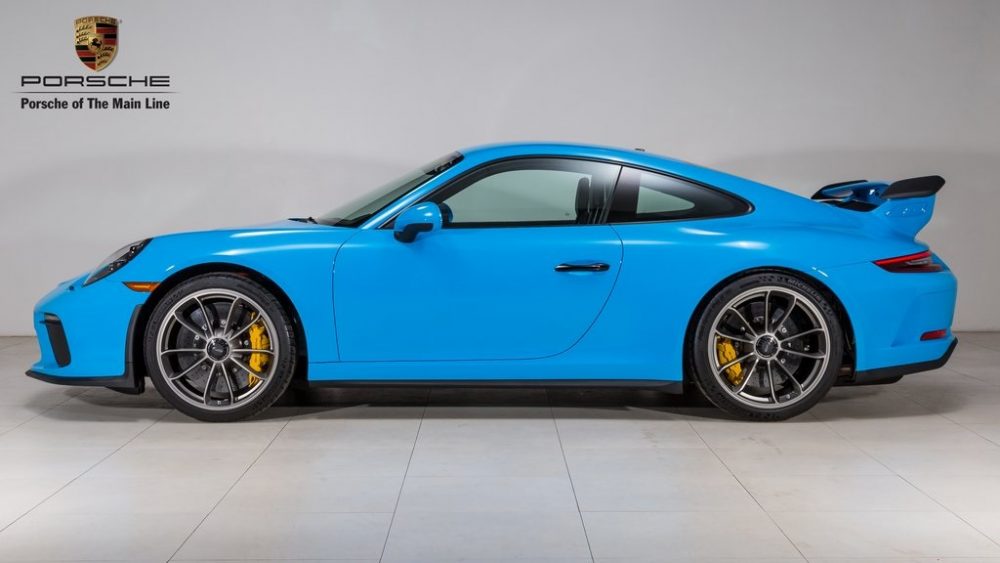 Among Porsche's various highly sought after and iconic colors, Riviera Blue stands out. On the one hand, I have a sense of why that is, but on the other I'm not quite sure why it stands so tall. Typically Porsche's most well known colors come from the '60s and '70s. They are the colors we saw on the original longhood 911s. That they are iconic is just as much a testament to their longevity, i.e. long-term desirability, than it is to the attractiveness of the color itself.
In relative terms, Riviera Blue is young having only debuted on the 993. So why does it seem to command the most attention and dollars? That's a question I'm less sure about. One thing seems clear: when a Riviera Blue 911 comes up for auction the selling price almost always moves higher. It is a heck of a head turner, there is no doubt about its allure in that regard.
Here we see it as the paint-to-sample choice on this fairly new 2018 Porsche 911 GT3, located in Pennsylvania.
…