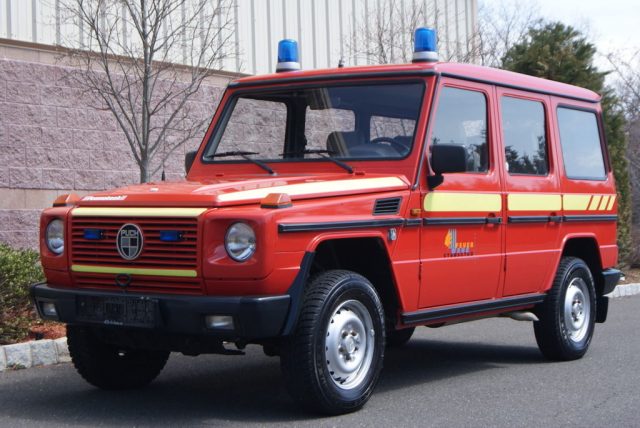 Almost two months ago I checked out a 1991 G-Wagen that served Swiss Military well before passed on to civilian use for many more years of enjoyment and constantly explaining what the heck it is. Today's Mercedes-Benz, and by Mercedes-Benz I mean Daimler-Steyr-Puch, is also a Swiss service vehicle. This one saw service with the Feuerwehr (fire department) in the small town of Stansstad in central Switzerland. From there, it looks like it ended up in the Netherlanders before finding a home with a collector in New Jersey. Unlike the Puch I checked out earlier, this 230GE isn't a stripped-out spartan workhorse. It's actually a nice place to be for a service vehicle.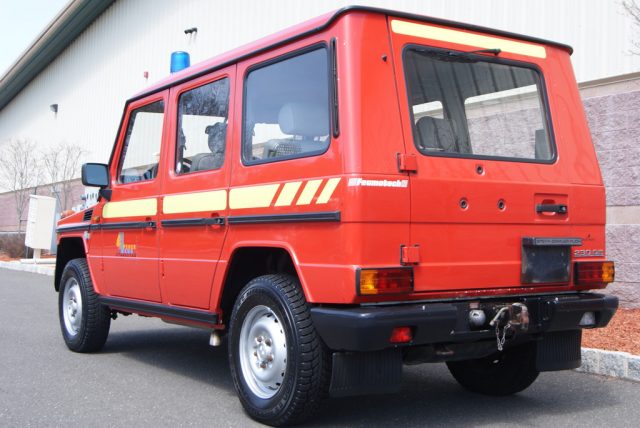 Year: 1991
Model: 230GE
Engine: 2.3 liter inline-4
Transmission: 4-speed automatic
Mileage: 121,869 mi
Price: Reserve Auction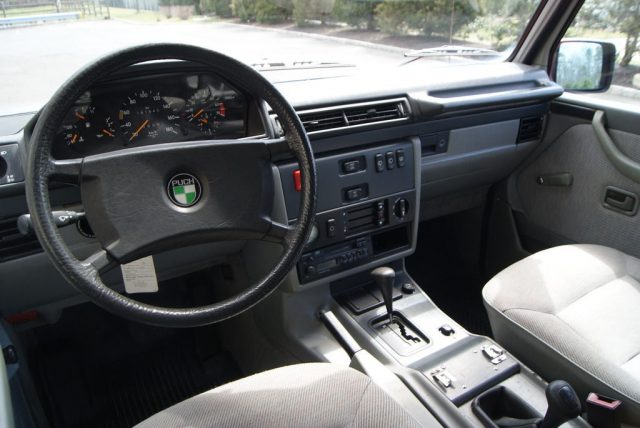 Current owner is an avid collector of rare and unique vehicles and when he was contacted about about this particular G-Wagon he had to have it.

When you drive this vehicle, it is obvious to observed that it was fleet maintained as the motor and transmission shifts smooth between gears.

Steering and suspension also functions the way you would expect, and I personally would have no reservations about driving this vehicle daily for long distances.

Acceleration seems to be much improved over the Diesel model, but please don't expect this vehicle to throw you back in your seat like a new Ferrari.

Very reliable vehicle.

Please note I believe the lights and sirens have been disabled, and I am not an expert of restoring these systems.

RARE !!!

Find another in this condition !!!

Very solid vehicle.

Log of service calls that this vehicle responded to is included and hand written.

So Cool !!!

Body has one small spot of corrosion under the paint is on rear driver side quarter-panel and is photographed (see photos).
…