The original Porsche 911 Turbo, or 930 as it is also know, is one of those landmark cars that defined the start of a new generation of vehicles. Before the Turbo, the 911 was a fairly lightweight, rear-engined sports car true to the Porsche tradition and which could trace its genes fairly directly to the original Volkswagen Beetle. Then came the Turbo. This car burst on to the scene in 1974 with a 3.0 liter, turbocharged flat six hanging out behind the rear axle. Producing 260 horsepower, power was delivery was less than linear, with a good bit of lag off the line followed by a brutal thrust forward towards the horizon. This was not a car for those with less than honed driving skills.
So fearsome were the characteristics of this car, that it gained a reputation over the years. In 1978, a larger 3.3 engine was supplanted and subsequent generations of 911 Turbos became more and more tame while offering up an increase in power each time around, culminating recently in the form of the 997 Turbo S, with 523 horsepower, all-wheel drive and a 0-60 time in under three seconds. Only the boffins from Stuttgart can possibly know what the latest, 991 series 911 Turbo will have in store for us.
So while we await a new Porsche 911 Turbo, now is a good time to look back at where the legend started. This silver 1979 Turbo for sale in California has low mileage and has benefitted from a professional respray. It still looks sharp and modern after all these years.
Year: 1979
Model: 911 Turbo
Engine: 3.3 liter flat six
Transmission: 4-speed manual
Mileage: 25,544
Price: Reserve auction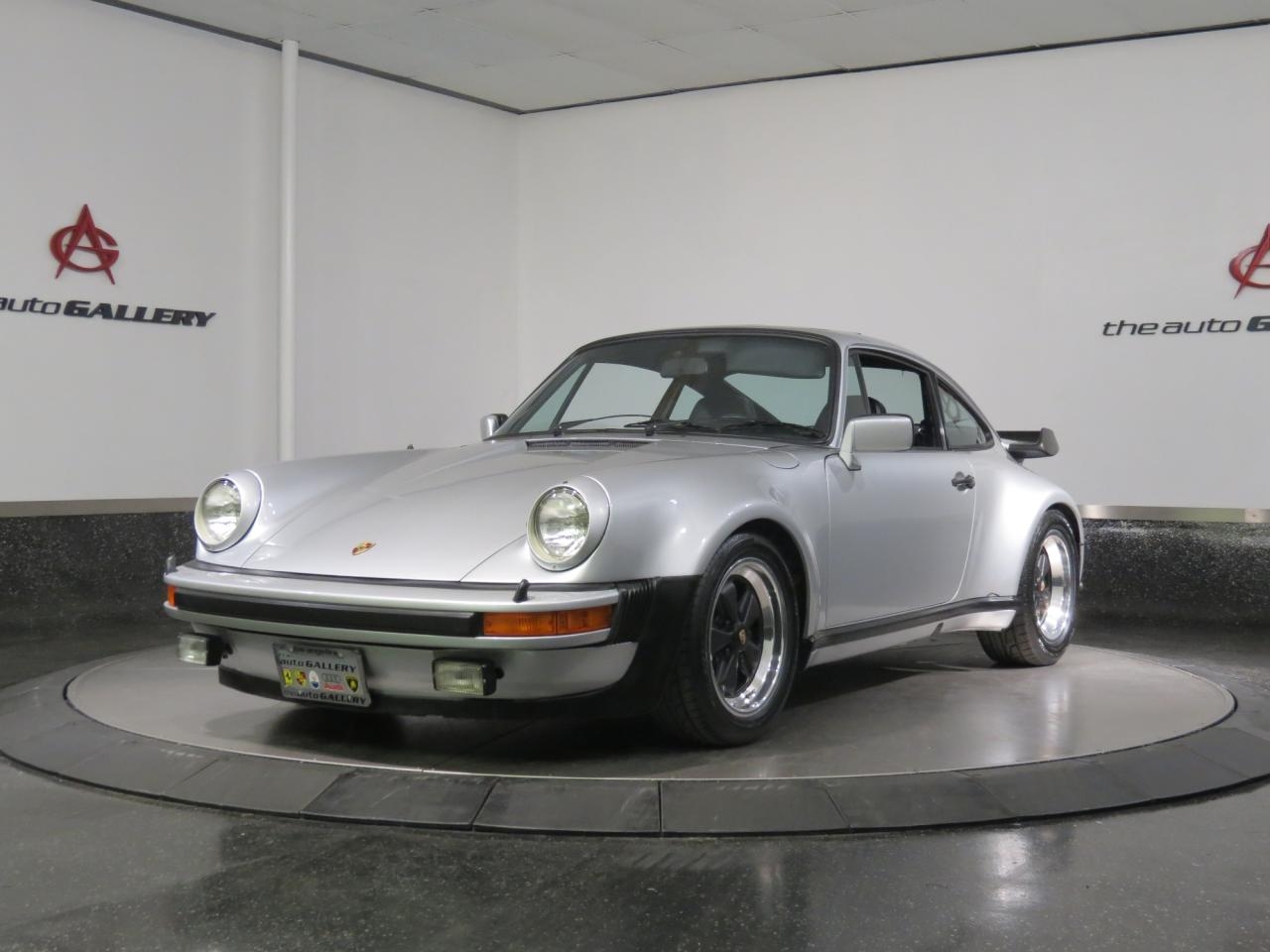 Matching numbers – K27 turbo, new paint meeting factory standards. The Auto Gallery is proud to present this refined 1979 Porsche 911 Turbo with 4-Speed Manual Transmission.
…