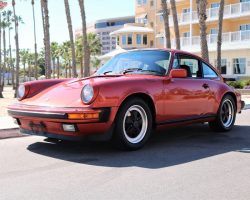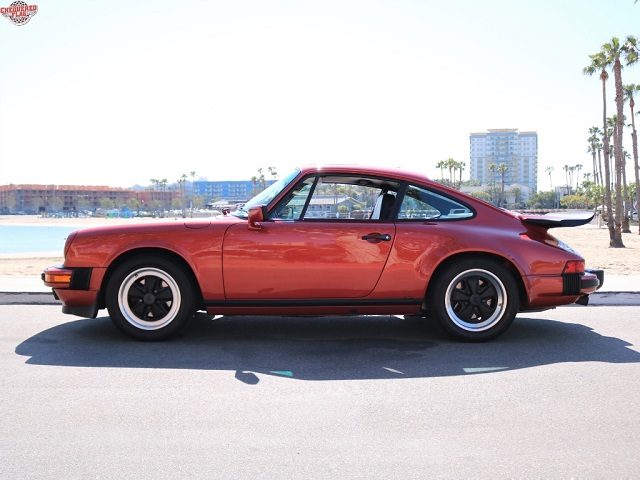 This is a Porsche color I have never seen before. I like when that happens. Of course it's made even better when the color is one that I like the look of as well. The color in question is Kiln Red Metallic and here we see it on a 1984 Porsche 911 Carrera Coupe with only 26,998 miles on the clock. I really only have these pictures to go by, but Kiln Red appears not quite burnt orange and not really a brick red either (though that is the way ziegelrot translates). By name I'd guess it comes from the fiery inside of a kiln and we can sort of see that blend of orange, red, and yellow at work here. It's a captivating color and even though these pictures mostly show it under direct sunlight I imagine it will show dramatic changes in the shade or even on a cloudy day. Positioned under one of those flaring red/pink sunsets it'd probably look amazing.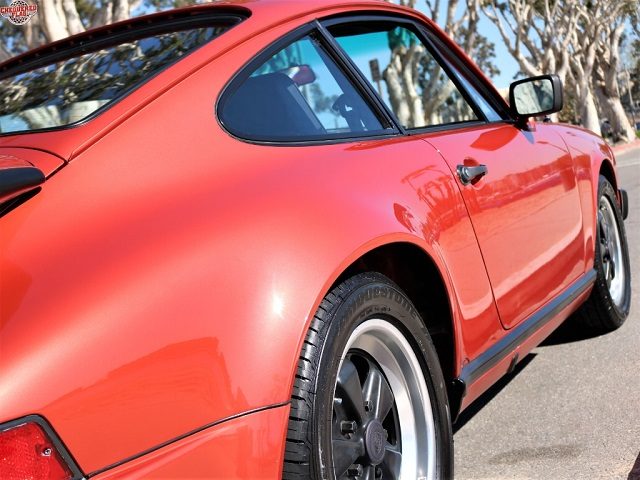 Year: 1984
Model: 911 Carrera
Engine: 3.2 liter flat-6
Transmission: 5-speed manual
Mileage: 26,998 mi
Price: $76,500
Chequered Flag International is pleased to offer this 1984 Porsche 911 Carrera Coupe in Kiln Red with Black interior. Sold new 10/84 by Continental Porsche in Portland Oregon to its only owner. Garaged its whole like and unused for the alt 10/15 years. We got it and went through it thoroughly. We took the engine out, fitted new clutch and pressure plate. Fitted new engine bay insulation pad, detail all round, pulled gas tank went through all lines. Completely went through the braking system. Full fluid flush rebuilt all calipers, etc. Major service and injector service, etc. All belts and fluids.
…