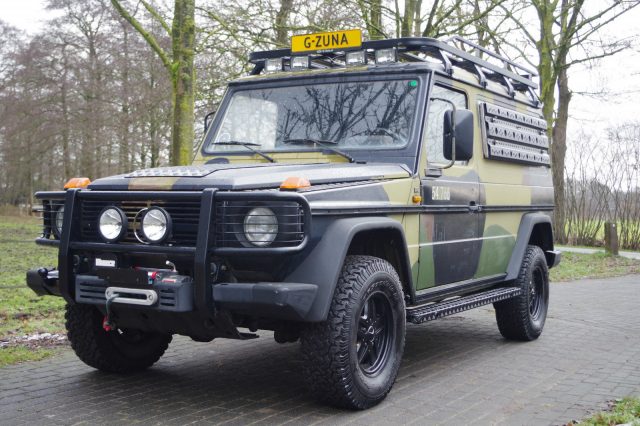 Earlier this week I looked at a ex-military Mercedes G-Wagen in a 1987 240GD. Today is another 1987 ex-military G-Wagen but this one is setup to be a little more livable — at least for what it is. Unlike Monday's truck, this one has a roof, a radio and is even capable of keeping up with traffic. But let's not get carried away, you are still a long way away from cruising to the mall while taking photos for Instagram with your Starbucks cup leaning against the steering wheel. So let's take a look at this Dutch 300GD.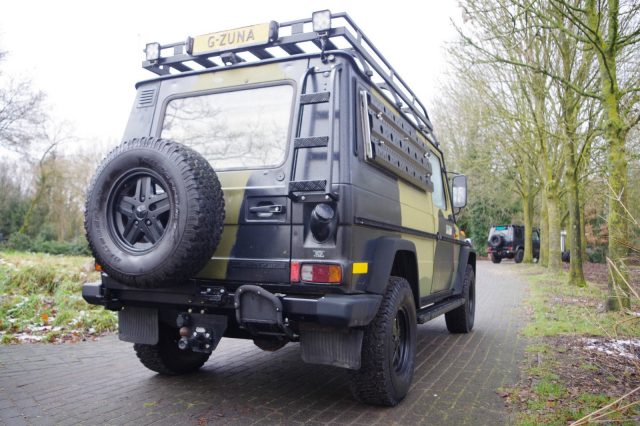 Year: 1987
Model: 300GD
Engine: 3.5 liter inline-5
Transmission: 5-speed manual
Mileage: 71,606 km (44,493 mi)
Price: Buy It Now $25,995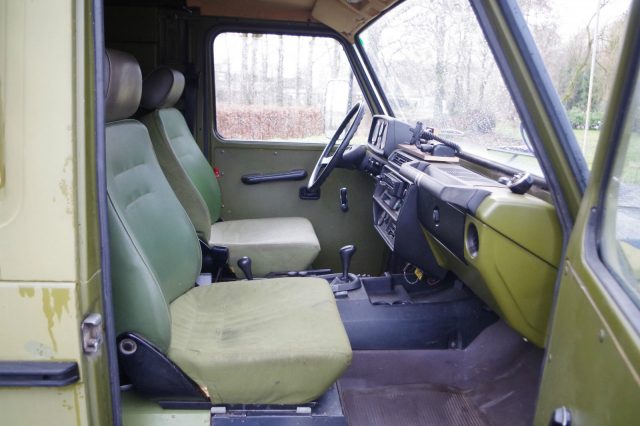 Ebay does not reconise European Vinnumbers: WDB46131017053012

G-zuna is very pleased to offer this nice G Wagon with Low Milage and in a unique shape

Very Rare Unique Overlander/Expedition

G Class with a Rebuild OM 603 Turbodiesel (

Engine is redone

)

Stick 5 and lots of features like the sandplates with hidden storageboxes, special sparewheel holder.

Two difflocker

High and low gear

Powerstearing

Tembo Roofrack

Warrior whinch with Plasmastrand and a very nice whinchbumper and together with the black Brushguard it looks really impressive.

Runningboards and Alloy in black. High-Jack in the storage box and lots of light on the car as you can see on the pictures.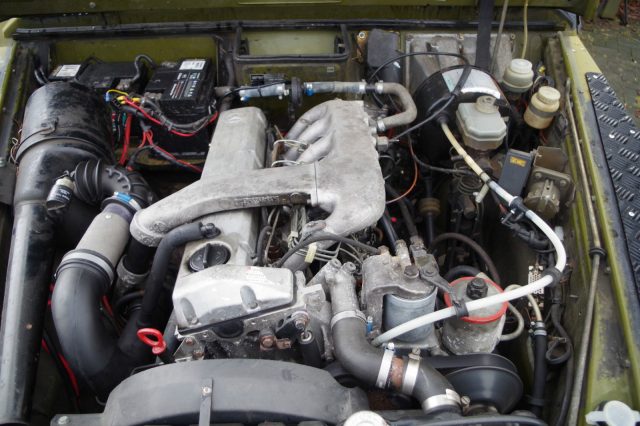 Don't get me wrong, this is still very much a bare bones G-Wagen where comfort is an afterthought. This truck was setup to work judging by all it's accessories and specifically the built in storage boxes that fold open. That is something I rarely see even on the ex-military trucks. The engine is the OM603 3.5 liter diesel that was notorious for cracked heads and bent rods but according to the seller it was rebuilt so I'd assume a new head was fitted to fix this.
…