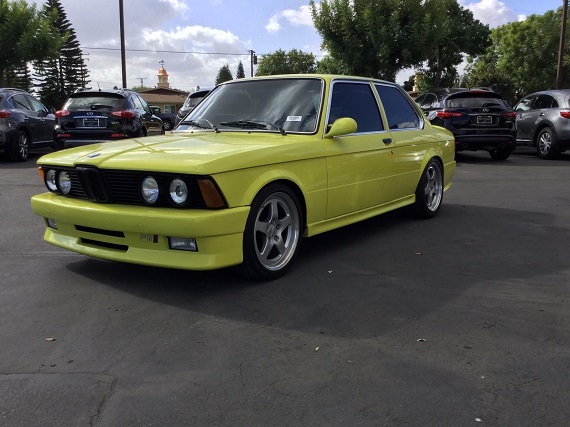 The E21. By far, it is the 3-series we feature least frequently (barring new models). In U.S. trim, it is also by far the least sporting 3-series. But don't throw the baby BMW out with the bath water, because it's still a classic BMW, it looks nice and it's quite affordable relative to some other hyperbolic models.
For one, I really like the E21. I've even enjoyed driving a few. Of course, never once did I think when driving one "You know what this needs? A M60 V8." And certainly, even in the very unlikely scenario that idea sprang into my head, there's no way I would have said "Right, now, off to Dinan to bump it out to 4.6 liters!"
But, if nothing else, this Golf Yellow example of an extreme E21 dispels the myth that they're all underpowered?
…