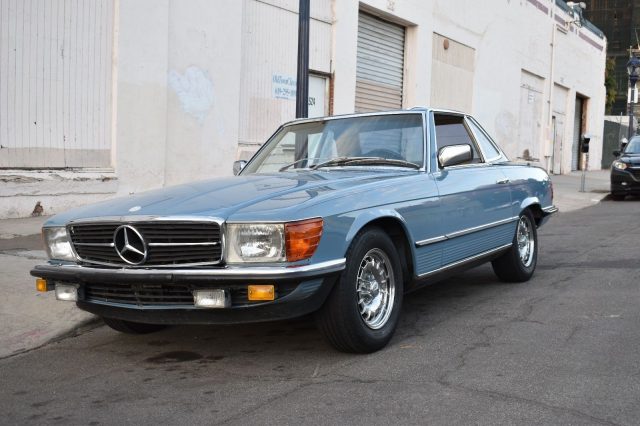 Like anyone, I love rare and interesting colors. So when I saw this 1983 Mercedes-Benz 380SL in the great China Blue, I just had to take a closer look. Upon taking that closer look, things got even better when I found out this car was a federalized European specification car. From there, it got even more interesting, but maybe not for the best…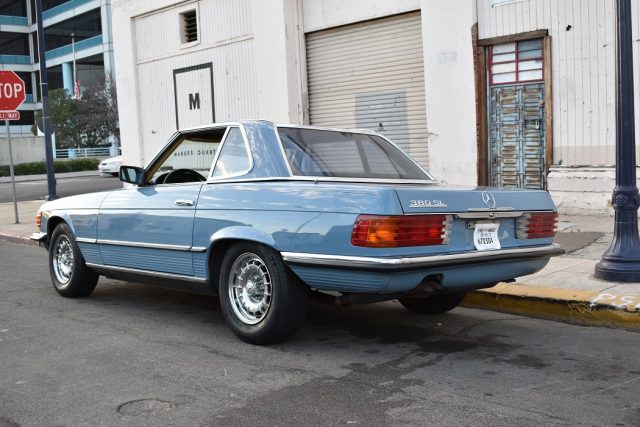 Year: 1983
Model: 380SL
Engine: 3.8 liter V8
Transmission: 4-speed automatic
Mileage: 158,800 km (98,673 mi)
Price: Reserve Auction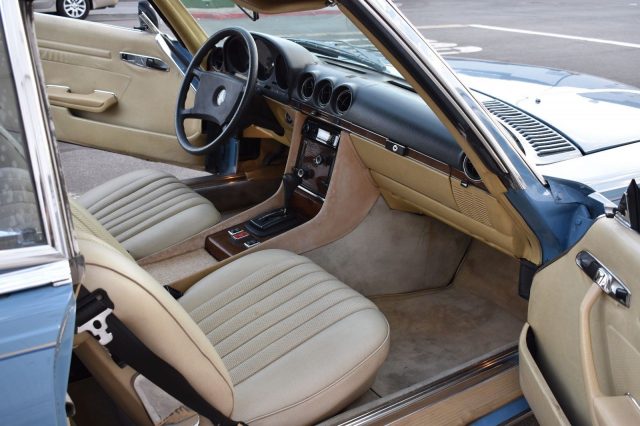 VIN Number: WDB10704512000498
498th 380SL off the assembly line
Ultra rare factory optioned China blue paint (color code 934)
True grey market import european version
Owned by German Mechanic and maintained to highest standard
158,800 Kilometers (About 98,700 miles)
Functioning Vacuum headlight adjustments and working clock on the gauge cluster
Dry, Rust free, Accident free Car
$8,000 spent in professional rebuild of a Mercedes 420 engine with the original euro 380 heads (the 380 heads have bigger valves and mechanical idle system with no idle computer.) This solves the 380s issue of being underpowered. It is now very responsive, yet still nimble and light. Giving the car 215HP vs 185HP (380SL). Just as powerful as the 500SL. The car was previously owned by German Auto in Phoenix, the largest independent Mercedes mechanic shop west of the Mississippi. The shop owner personally rebuilt the engine and spared no expense. This car has power!!!!
$25,000 in records dating back to 1983 when it was sold new in Scottsdale, AZ by Young Motorcars. Original loan documents, purchasing agreement, and sale documents included along with the other stack of records. Over $3000 in work in 2017 alone.
Ice cold AC
New kenwood head unit
Clean Arizona Title
Located in San Diego, CA
Overall this is an amazing car.
…