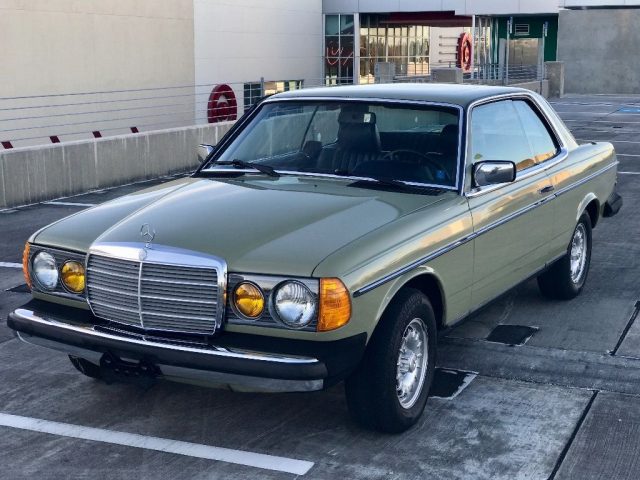 I've confessed my love for green cars before and today's featured vehicle is no different. This 1983 Mercedes-Benz 300CD in Moss Green up for sale in Florida combines my favorite color with one of my favorite cars in the W123. It's not often that I see a Moss Green car come up for sale and even better, the interior is green as well.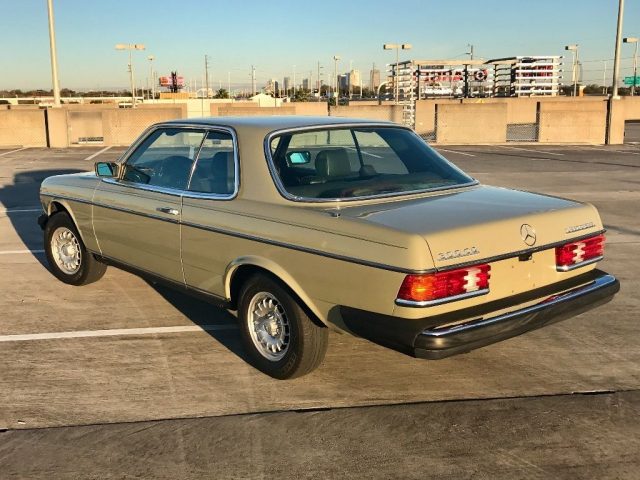 Year: 1983
Model: 300CD
Engine: 3.0 inline-5
Transmission: 4-speed automatic
Mileage: 186,000 mi
Price: Auction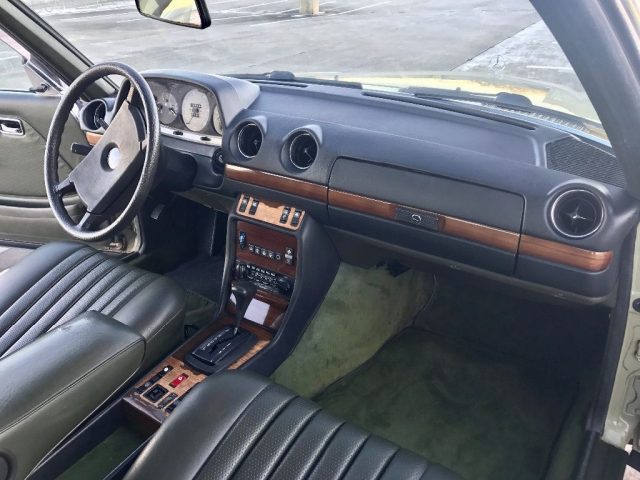 I have owned these cars for over 10 years. I scour the country daily for them and of all that I have ever owned this is the coolest most unique 300CD. It might have been a one off special order. I have never ever seen the color combination in a turbo diesel. Moss green with green interior. The car is completely original and the paint is exeptional. It shines as new and there are only two dings that I can find. Quarter sized and likely removable. The paint is 100 percent original. No accidents ever. The rims have no curb rash and the tires are matching with plenty of tread. The glass is all original and excellent with the exception of the rear window. The defrost has left a green blob at the bottom. Not visible when driving but from the outside is noticeable but not crazy offensive. I would change it. The interior is nearly flawless with the exception of two wood pieces readily available on eBay. There is also a small tear in the armrest easily repairable and the window switches are worn. I will include two switches that are mercedes and in excellent shape. I cant overstate how nice the car is. The last one I sold for 20k was not as nice.
…