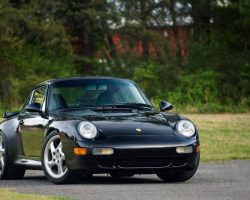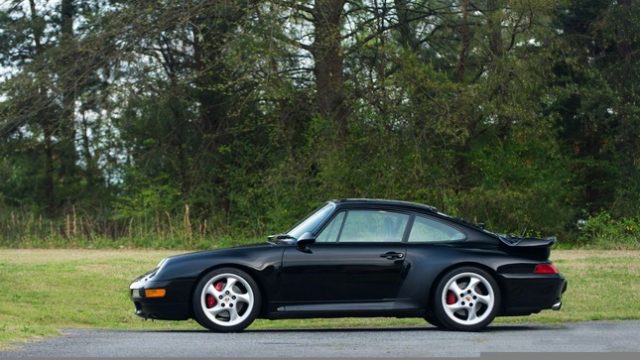 I don't see a 993TT very often. That is, on the streets, at least. I see them for sale all the time. A week or so ago I was sitting outside enjoying the weather and one drove by. I had forgotten just how stunning these cars could be in the flesh. There is a fluidity to their shape that is best seen when they are on the move. Pictures simply do not do them justice. I sometimes find the standard 993 to be almost boring, or too pretty (I will freely admit this is a stupid criticism), so I get pulled to the earlier 911s with more severe lines. That tends to apply to whether I see them in pictures or on the street. While the Turbo has never really fit within that criticism I have at times thought it was overly elegant compared with a 930.
I have now been returned to sanity.
Here we have a very nice example of these great machines: a Black 1996 Porsche 911 Turbo, located in Atlanta, with matching Black interior and 64,613 miles on it. Of particular interest among the options is a nice set of hard-back sport seats.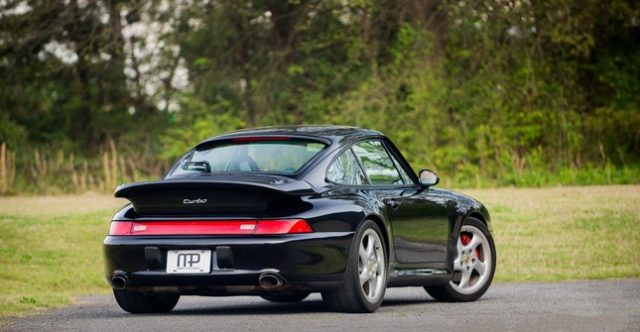 Year: 1996
Model: 911 Turbo
Engine: 3.6 liter twin-turbocharged flat-6
Transmission: 6-speed manual
Mileage: 64,613 mi
Price: $134,500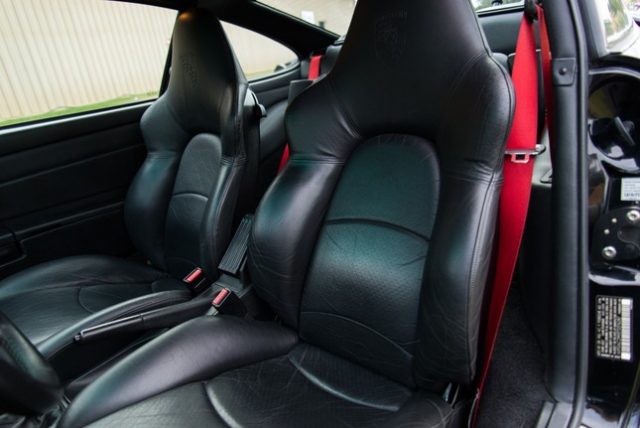 The 911, with the internal design number 993, remains the one true love for many Porsche purists. Being the fourth-generation 911 design and the last 911 equipped with an air-cooled engine, it embodies what many Porsche drivers consider to be the heart of Porsche.

The 993's integrated bumpers and pleasing design underscore the smooth elegance of its styling, including its new polyellipsoid headlights along with the beautifully sculpted curved flanks of the widebody.
…