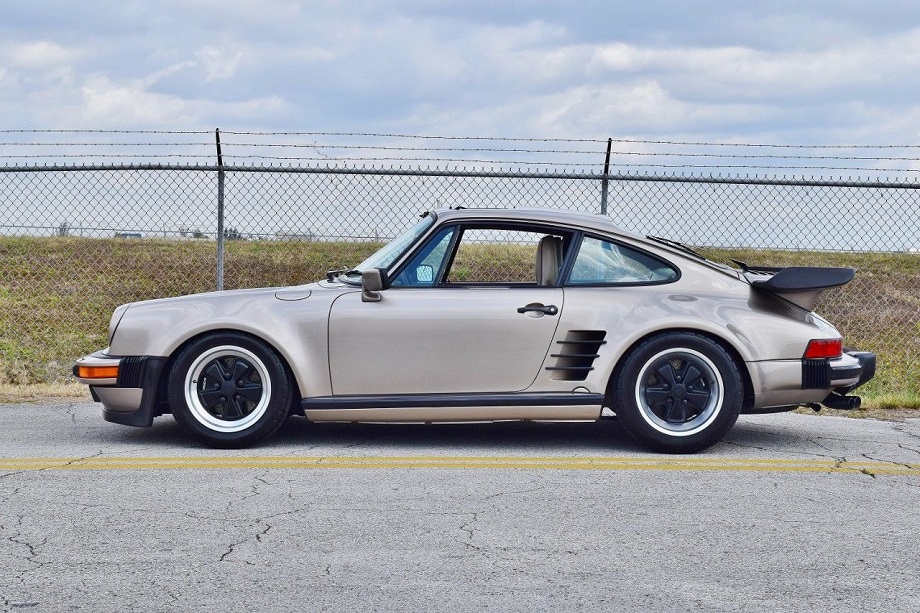 As a brand Porsche is known for a lot of things: Production of sports cars that meld luxury, performance, and livability better than most any other marque. A prestigious racing history dating back more than 40 years. And, of course, their most iconic production car utilizes a physics defying rear-engine rear-wheel drive layout. I'm sure there are more. Among the long-time fans and enthusiasts Porsche also is known for its variety. For a price, customers can choose from a wide array of custom options for both the exterior and interior. Even when certain limitations are apparently placed upon such options, certain buyers still might manage to get around these in order to produce their custom Porsche. These programs have gone under the name of Sonderwunsch (Special Wishes) and Porsche Exclusive.
The most common of these options is paint to sample, which typically draws on classic colors from Porsche's past (though the color doesn't HAVE to be a Porsche color) made available alongside whatever standard options are produced at the time. As prices for collectible Porsches have increased it appears that the number of buyers selecting a paint-to-sample exterior also has increased. Among air-cooled 911s it is very rare to come across a paint-to-sample example; among current production they are still rare, but you will have no trouble finding one. Some of that certainly is down to recency and increased production more generally, but I think there's more to it than that.
This 1986 Porsche 930 is not a modern Porsche so we remain in the realm of the extremely rare. It also has not stuck to only a paint-to-sample exterior.