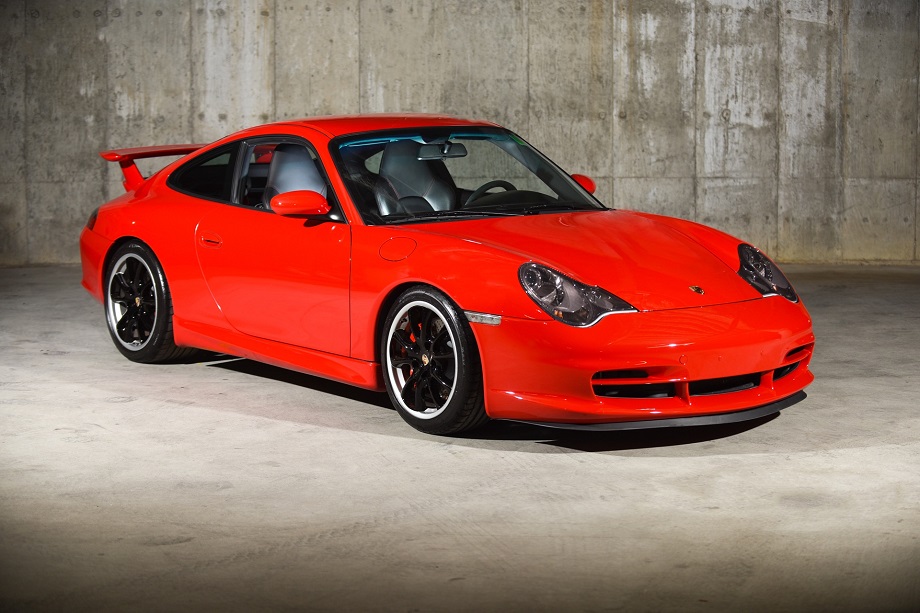 Update 8/30/18: The asking price has been dropped from $94,995 to $88,995.
996 GT3 prices do seem to be going up. It was inevitable given how highly regarded these 911s are among the Porsche lineup even when we factor in that many still don't like the styling. More modern GT3s will bring with them higher levels of performance, but the 996 is no slouch and its rawness relative to the newer models continues to garner them high praise. And even with higher prices they remain some of the few you can find under six figures.
The one we see here, a Guards Red 2005 Porsche 911 GT3 located in New York with only 21,164 miles on it, is one of the more interesting examples I've seen. Guards Red doesn't seem especially common on any 996, let alone a GT3, and the details in the interior with deviated stitching and red gauge faces provide some nice contrast. I'm not a fan of the black wheels, but otherwise I really like the way everything comes together on this one.