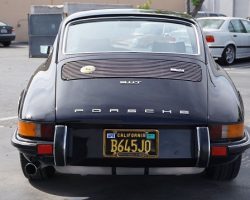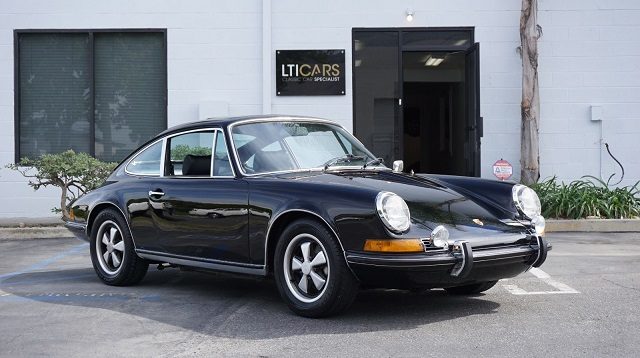 I like black cars. I even happen to own one. They aren't necessarily my favorite color of car, but they do possess an allure that other colors can't match when the conditions are right. Rarer colors are, no doubt, more interesting, but interesting does not always mean better and rarer definitely doesn't always mean better. There are plenty of colors that are rare for a reason. But what about when black itself seemingly is rare? Well then we might have something that becomes a little more interesting.
I don't know what the production numbers are for the various colors available on the long-hood 911, but anecdotally a black one is rare. I just don't see them very often. Maybe that's a product of what is available now rather than what was originally available, but on the current market that comes to about the same thing. And because I don't see them often they do attract extra notice from me when I do see one. So that helps explain my interest in this Black on Black 1973 Porsche 911T Coupe, located in California, with a reported 53K miles on it.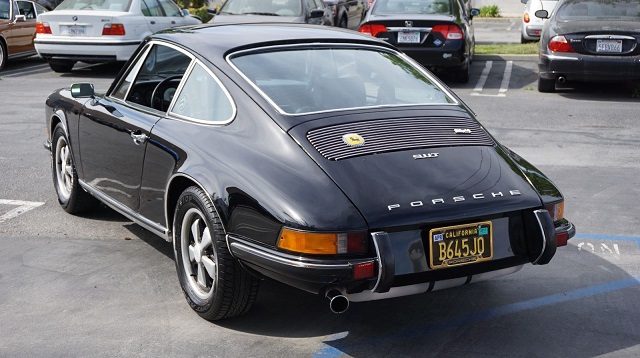 Year: 1973
Model: 911T
Engine: 2.4 liter flat-6
Transmission: 5-speed manual
Mileage: 53,000 mi
Price: $80,900 Buy It Now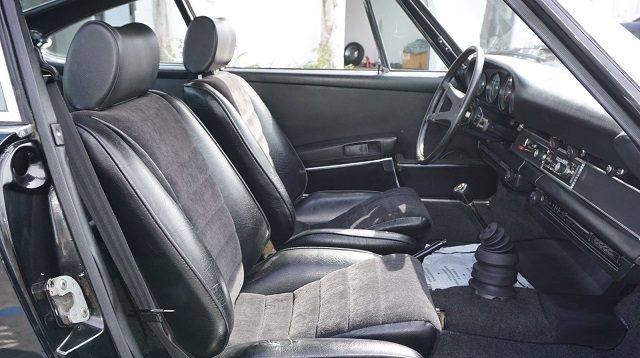 The Certificate of authenticity can confirm that this matching numbers 1973 Porsche 911T MFI Black on Black,
is highly optioned with Sport seats, electric sunroof, S-Trim, stabilizer bars F/R, forged alloy wheels and comfort equipment, option group G03 which it is the AC.
She is in a current good condition, rust free car, straight body, original floors, unrestored interior and the engine has been rebuilt 3 or 4 years ago according to the previous owner.
strong driver she runs and drives fast and very well, great gearbox with no issue.
…