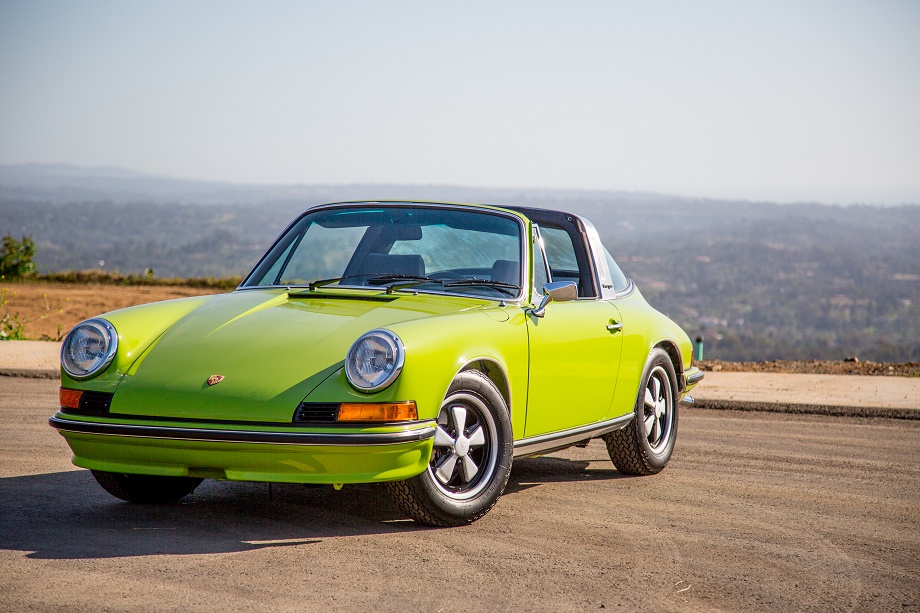 There are very few cars that will pop off the page like this 1973 Porsche 911T Targa. Chartreuse will do that. The color even sounds bright and vibrant. The Birch Green GT3 RS I posted a couple of weeks back gives it competition. I've seen Acid Green show up of late and it's another. If you desire a very bright green with yellow hues from almost any era of the 911's life then Porsche has you covered.
There is something about it on an early 911 though that makes the color pop even more. The chrome accents help highlight the color, the Targa roll hoop accentuates that feel even more, the Fuchs, the fat tires showing that extra bit of black, and perhaps even the less rounded design. All of these come together to make a bright color seem even brighter.
It goes without saying that this color is rare and while I don't know how popular it was in the early '70s there seems to have been a recent revival of Porsche greens. A lot of them are showing up as PTS options on modern 911s. Relative to the proliferation of the standard blacks, silvers, and whites you're still not likely to see one often, but perhaps their overall desirability is on the uptick. Either way, this one looks phenomenal and I'm sure it'll grab all of the attention on any cruise.