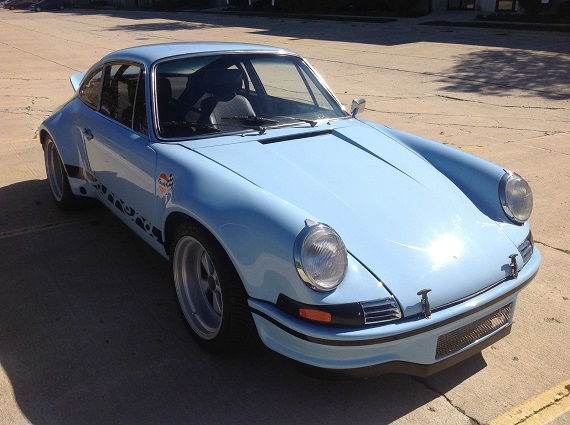 While they were cars primarily intended for racing, we do occasionally come across road-going 911 RSR clones for sale even though in some regards it can be difficult to determine what exactly gives it the distinction of being a RSR rather than a RS. Those sorts of technical details aside, a car built towards RSR specifications always will be an excellent performance machine combining light weight with excellent power and mating that thrust to a capably handling chassis. Surround that performance with the iconic design of a '73 Carrera RS and you have a car that looks just as fantastic as it will drive. The car featured here, located in Illinois, began its life as a 1973 Porsche 911T before being converted to its current specifications. The engine is a built 3.2 liter flat-six mated to a 915 transmission. For the rest of the details on body and suspension, see below. I have no doubt that this would be a very lively car to drive!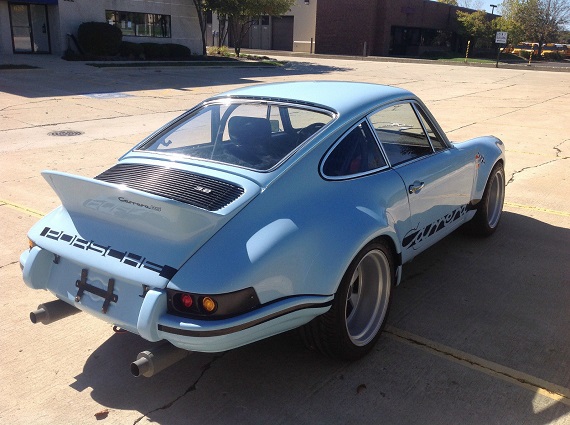 Year: 1973
Model: 911 RSR
Engine: 3.2 liter flat-6
Transmission: 5-speed manual
Mileage: 2 mi
Price: Reserve Auction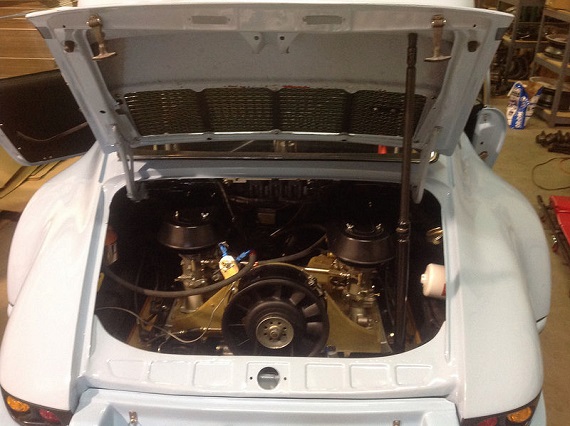 1973 Porsche RSR clone

This is an actual 1973 non-sunroof 911T converted to an RSR – not a backdated impact bumper 911. the fenders, hood, bumpers, ducktail and doors are fiberglass. the rear turbo quarters/flares and roof are steel. I bought the car already converted to an RSR but the condition was poor so i invested considerable time and money into re-building the whole car. It weighs 2080lbs dry and has an estimated 275hp.

link to tons of pictures of the start, build and finished porsche:

http://www.flickr.com/photos/19319612@N07/sets/

below is a list of the components/work that has been done:

body:
media blasted to bare metal, epoxy primed and painted inside and out gulf blue.
…