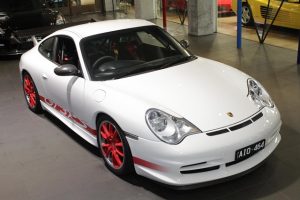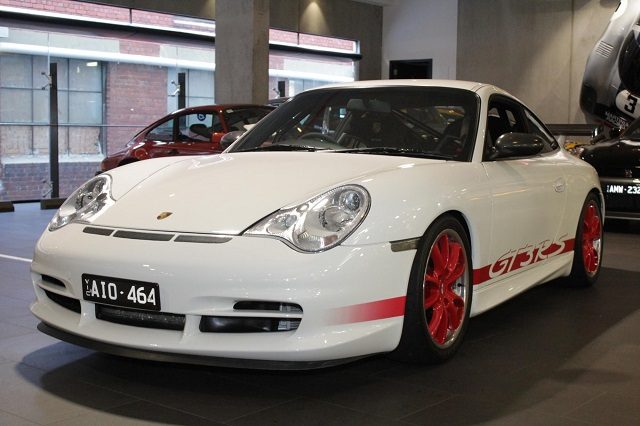 For as long as I can remember I've had a love of cars. Whether it was the childlike wonder for whatever my Dad happened to have at the time or the lust-driven desire of my teenage years, cars were one of those things that occupied way too much of my mind. I even used to be able to identify almost any car at night from a distance simply by its headlights (a pointless skill that actually was useful in a police investigation once). But the car that really impacted my thinking the most is the one we see here: the 2004 Porsche 911 GT3 RS. It was the first car in my post-college years – you know, when I might actually be able to purchase my own car – that grabbed my attention and held it firmly.
At this point I can't even recall when I first encountered the car. It was in magazine articles and Top Gear tested it. I lived in the U.K. during its production and actually wrote about it for a Theology course. So I've seen it in various media and once in the flesh. When Porsche announced that the 997 GT3 RS would be available in the U.S. market I was overjoyed, even if it was well out of my price range. Yet I have always come back to the 996. I actually prefer the design over that of the 997. I don't know why. It possesses the same problems we typically associate with the 996 design, but on the RS it all works beautifully.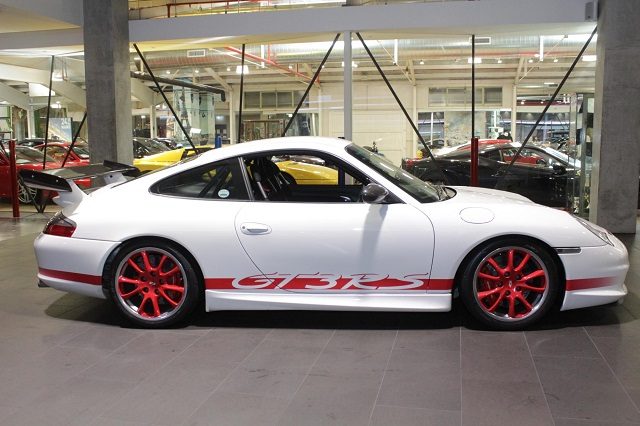 Year: 2004
Model: 911 GT3 RS
Engine: 3.6 liter flat-6
Transmission: 6-speed manual
Mileage: 28,320 km (17,597 mi)
Price: Price on Request
Presenting this very sought after Australian complied and delivered new 996 GT3 RS.
…