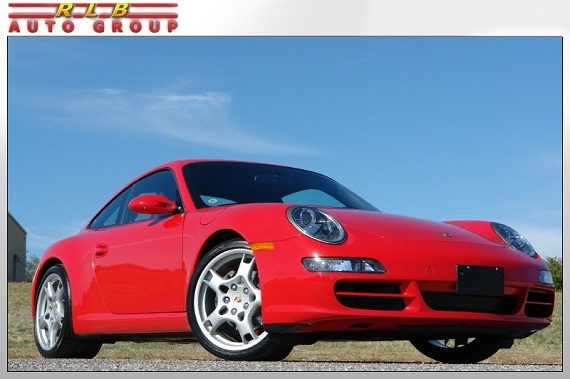 We're going to step away briefly from 4WD week to feature this 997 Carrera Coupe. Any attentive reader will note that the eBay listing shows this as a Carrera 4S, which is why we originally had put it in the queue as a potential 4WD Week post. But that apparently is some sort of eBay error (and not the work of an unscrupulous seller trying to pass this off as a 4S; the seller notes that the car is, in fact, a standard Carrera Coupe). Technical issues aside, since we don't feature that many standard 997s around here I figured this low-mileage example would provide a nice change of pace. Here we have a 2005 Guards Red Porsche 911 Carrera Coupe with just under 10,500 miles on the clock. When the 997 first debuted I remember feeling quite relieved to see that Porsche had reverted to the round headlight design traditionally worn by the 911 rather than continue the look inaugurated by the 996. These Carreras continued to use a water-cooled 3.6 liter flat-six similar to the one in the 996, which in 2005 delivered 325 hp to the rear wheels via a 6-speed manual transmission.
Year: 2005
Model: 911 Carrera Coupe
Engine: 3.6 liter flat-6
Transmission: 6-speed manual
Mileage: 10,451 mi
Price: $41,900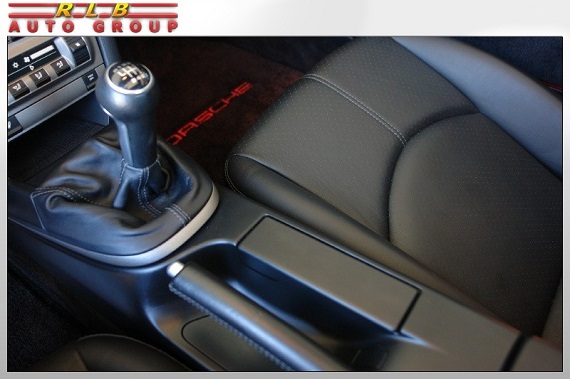 QUALITY AND SATISFACTION GUARANTEED

A+ Rating Better Business Bureau

IDENTICAL QUALITY AS AN AUTHORIZED DEALER

Money Back Guarantee

Immaculate Well Maintained Vehicle

Low Low Miles! Simply Like New!

A Totally Rust & Corrosion Free Vehicle

19″ CARRERA S WHEELS! REAR WIPER – PASM

M.S.R.P. $73,995.00

IF YOU WANT TO BUY THIS VEHICLE CALL US NOW

TOLL FREE 877-299-8800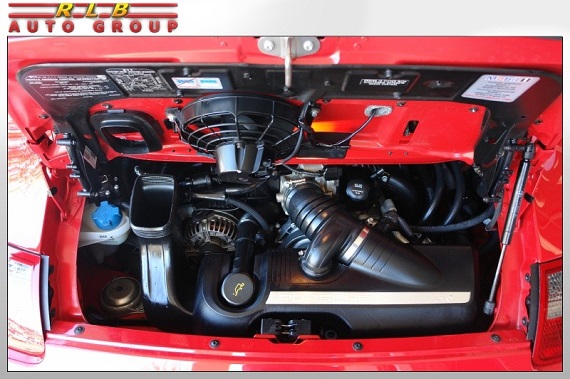 The ad here is quite short on details and given that this is an auto wholesaler, rather than a dealer, I think any buyer would do well to have a thorough PPI performed prior to considering this for purchase. With those points out of the way, a low mileage 997 such as this makes for a fantastic driver. Very capable performance combined with a reasonable selling price certainly puts these cars in a nice position. Sure, this car will likely never have the collector status of a 993, but the performance is excellent and if your goal is to have a fairly new Porsche to actually drive, it's difficult to beat an early 997 as a performance value.
-Rob