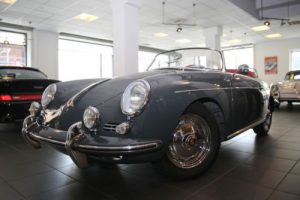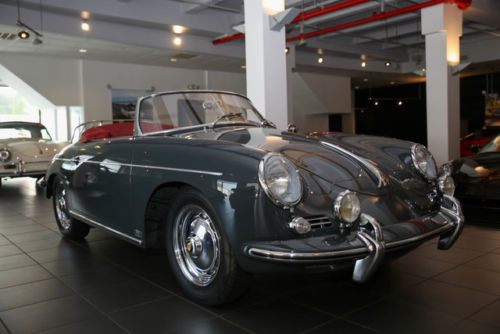 I've had my eye on this car for a while. Which, of course, means it has been for sale for a while. The reason for that is fairly straightforward: it is priced much too high. Also, the initial ad descriptor lists the car as a 356A, which is not exactly confidence inspiring since it is a 356B. The main ad text corrects this. Anyway, I'm featuring it now because it is now up for a reserve auction rather than simply sitting with its sky-high BIN price so we can at least get some sense of where it is being valued and that makes keeping an eye on it more interesting.
The car itself I love! It's a 1961 Porsche 356B Super 90 Roadster, a model I particularly like and it wears one of my favorite early Porsche color combinations of Slate Grey over Red. It looks in great condition too!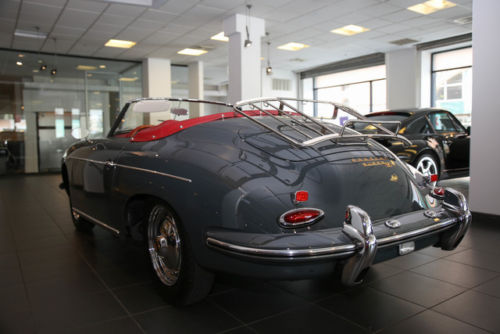 Year: 1961
Model: 356B Roadster
Engine: 1.6 liter flat-4
Transmission: 4-speed manual
Mileage: 19,793 mi
Price: Reserve Auction ($355,000 Buy It Now)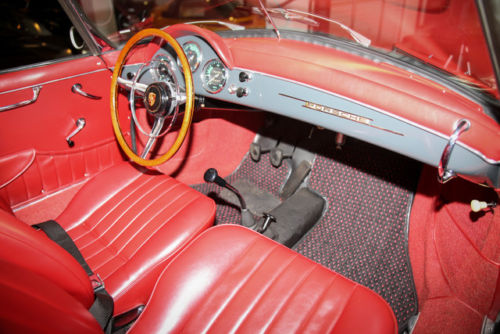 Porsche offered the 356B Cabriolet as a high-end touring car with a thick-padded convertible top and expensive options such a leather seats and a Blaupunkt radio. In September of 1959 Porsche revealed their fully updated 356 known as the 356B. This had a completely revised body that was more suitable for the American market. The 356B used the new T5 bodystyle which raised the front and rear bumpers nearly four inches. Furthermore the headlights were also repositioned higher to meet American regulations. Inside Porsche fitted a new deep dish steering wheel and deeper front seats. New to the model was the Type 616/7 Super 90 engine which was an indirect replacement for the Carrera de Luxe models.
…