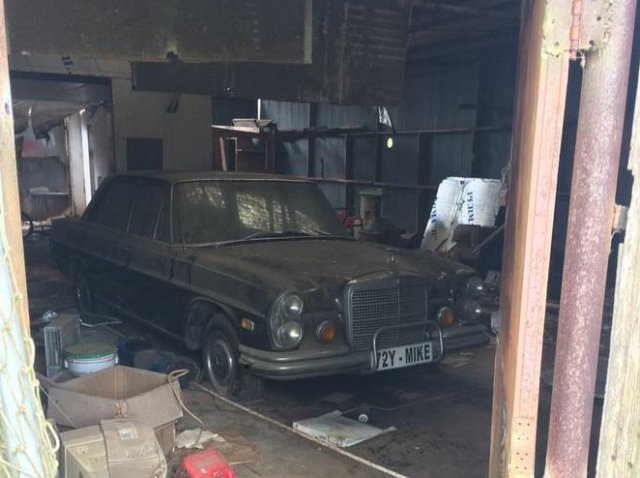 For every 1938 Bugatti Type 57C Atalante Coupe that Wayne Carini finds in barn, there are hundreds of other cars sitting in barns — usually for a reason. The thing about the barn find is that the hunt is usually the best part. Once you actually find the car, reality sets in and your left with a ton of unknowns with maybe a handful of logistical issues. It's tough to separate the emotions of finding a gem and really stepping back and thinking through whether or not you should actually buy a barn find car. This 1972 Mercedes-Benz 280SE in a barn outside of Jackson, Mississippi isn't a '38 Bugatti but it's not exactly a Chevy Chevette either. So lets take a look to see if this W108 is worth saving.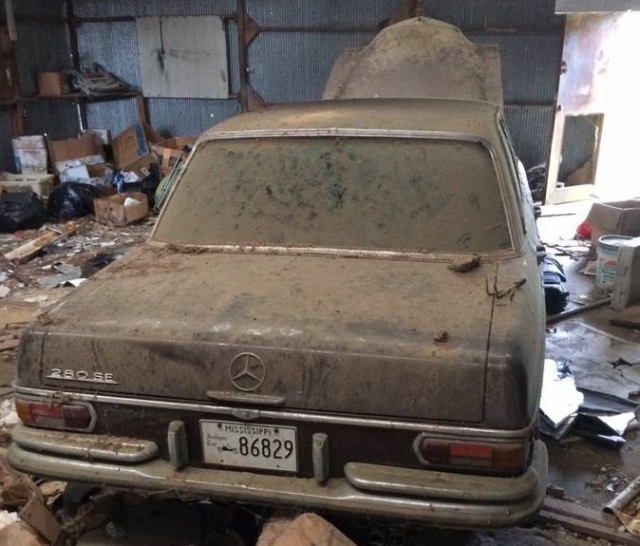 Year: 1972
Model: 280SE
Engine: 2.8 liter inline-6
Transmission: 4-speed automatic
Mileage: 81,288 mi
Price: $5,000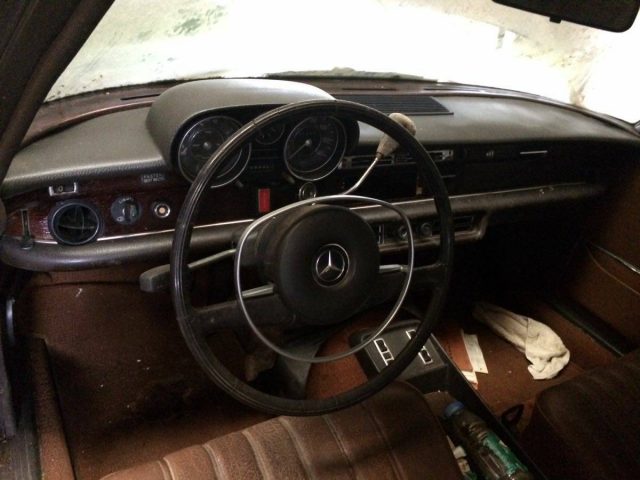 $5000 OR BEST CASH OFFER WILL GET IT!!!
True Barn Find! Discovered in an abandoned shop, this beauty has been untouched for over 20 years! It will be sold AS IS, where is, and you must arrange for your own pickup. Inspection before purchase is welcome, but remember this is an AS IS auction, and there will be no refunds after the sale. It appears to be complete, and all original untouched not restored. The only visible flaw is the front driver side headlight casing is missing, see pics.
We have not attempted to start the vehicle, but I'm certain it won't take but a simple service to fire it up. We were told by the family that owned the property, that the owner passed away some time ago, and his children left it untouched as you see it.
…