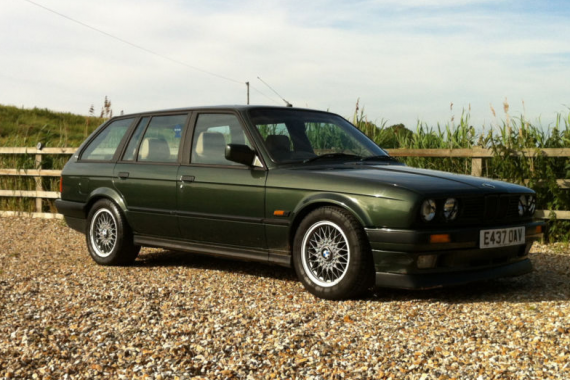 It has begun! The 25-year importation mark has been hit for 1988 cars, which, in my humble opinion, was an absolutely fantastic year for European cars. E30 wagons always get a lot of attention on this side of the pond because of their rarity and damn good looks. Today's is a little rough around the edges, but I love the Malachite Green and the cloth interior. It seems every US BMW came with leather, but the cloth interior has worn better than the ever-cracked 80s BMW leather and looks proper. We may be on the cusp of a large influx of these Euro-only models, but for now they're still rare and getting a ton of bidding attention. If you can deal with driving like a postal worker (or are one), this would be a slick ride.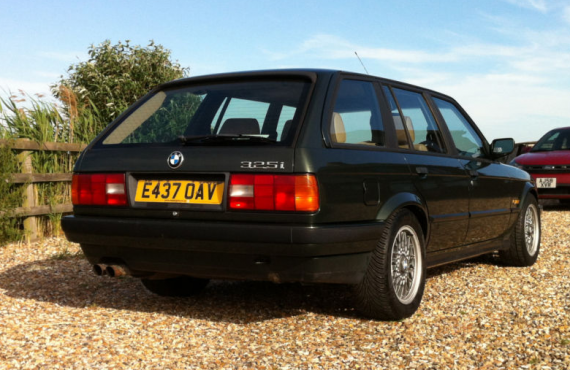 Year: 1988
Model: 325iT
Engine: 2.5l inline-6
Transmission: 5-speed manual
Mileage: 100,000
Price: No-reserve auction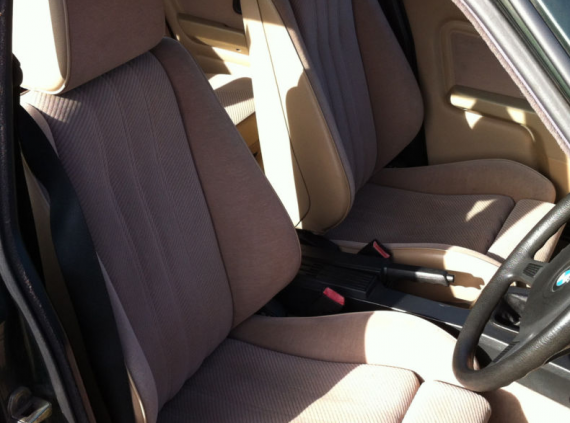 For sale is my 1988 BMW 325 Touring in Malachite Green with right hand drive!

Engine: M20B25 6 cylinder

Transmission: 5 speed manual

Interior: Beige cloth sports seats

Wheels: Nograro Grey Motorsport Cabriolet 15″ BBS "Euroweaves" with 205/55 tires

SE skirts and a iS style fiberglass front lip

If you know anything about E30 BMWs, you know how rare this car is in the US. I owned this car for about 2 years while living in the United Kingdom and have recently imported it back. The car has a March 1988 manufacture date and was legally imported under the 25+ year old provision just last month, September 2013. The car is fully registered in Oklahoma with a clear title in my name. I have not swapped the plates out yet, but I have included a picture of the OK plate.
…