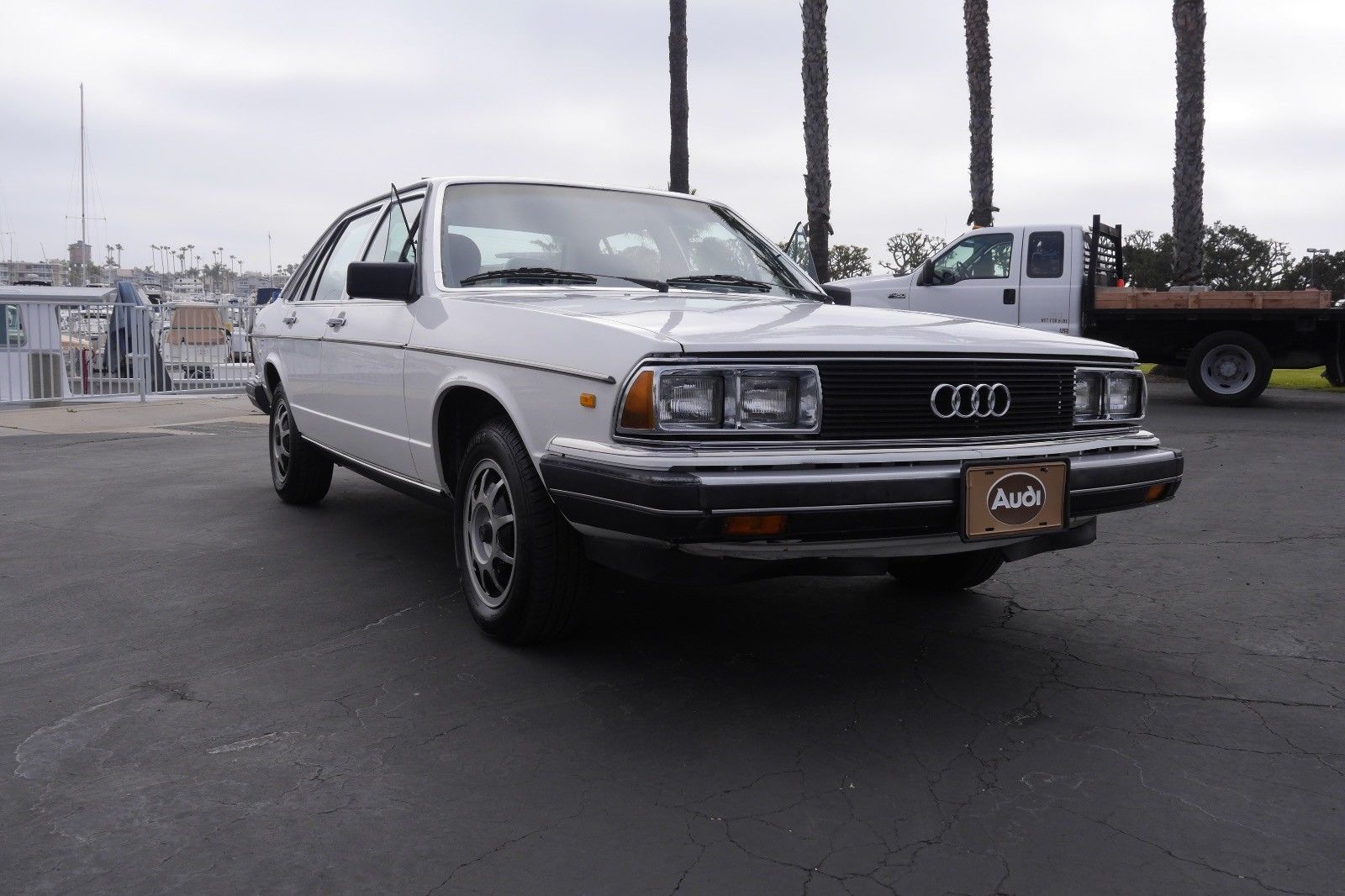 In the long list of Audis I don't really consider particularly appealing, the U.S.C2 is pretty high on the leader board. A design befuddled by Federally-mandated bumpers, perhaps its redeeming quality is that it introduced us to the characteristic inline-5 thrum that would hold over until the end of C4 production. Of course, what really made all of those cars sing was forced induction, and so within the C2 range, the model that ostensibly is the most desirable is the Turbo. And it was, when in '5T' Euro 200 form. However, the U.S. cars were turned down, weighed down, and solely opted with a 3-speed automatic. Interest in this post has, at this point, waned nearly as much as the surviving examples have.
There was also a diesel, and a turbo diesel, version the C2. While they make frozen molasses heading uphill look brisk, they've at least got the diesel clique going for them. That leaves the normally aspirated Audi 5000S third in desirability in my ranking for a chassis I wouldn't intentionally seek out. Not high praise, and this is coming from a pretty strong defender of the ringed corner of our world. But you could get a 5-speed manual, at least. This car doesn't have that going for it, either, alas.
But am I glad someone saved one from being scrapped? Yeah, I sure am!