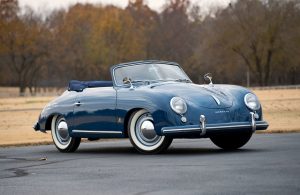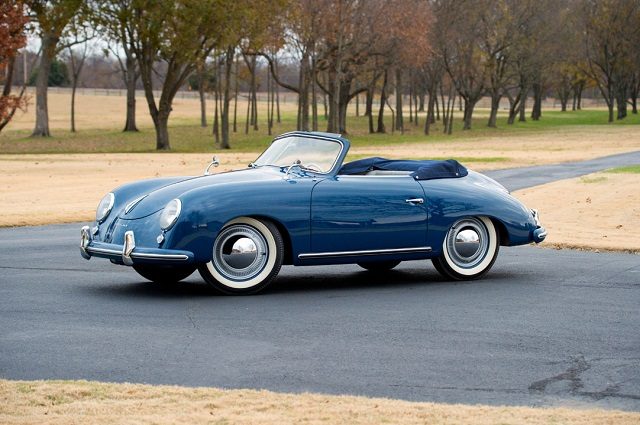 I'm pretty sure this will be the oldest car I've featured. And I don't imagine I'll happen across any that are much older given how rarely a Porsche of this age even pops up. I've written before about how much I enjoy the 356 for its simple and elegant lines, the vintage charm of the painted dash, and the nostalgia of having a chance to experience such an early icon. Here, with this Azure Blue 1953 Porsche 356 Cabriolet, I'm going back even to the early days of this very early model. While there are mechanical differences between this "Pre-A" 356 and its successors, the basic blueprint of the model is there and the elegant lines remain. With its Telefunken radio the interior takes on an even greater level of vintage charm and the quad round tailights at the rear give a very clean look. As with most any 356 a Cabriolet in a lovely color like this really brings out the best in the design and it exudes grace.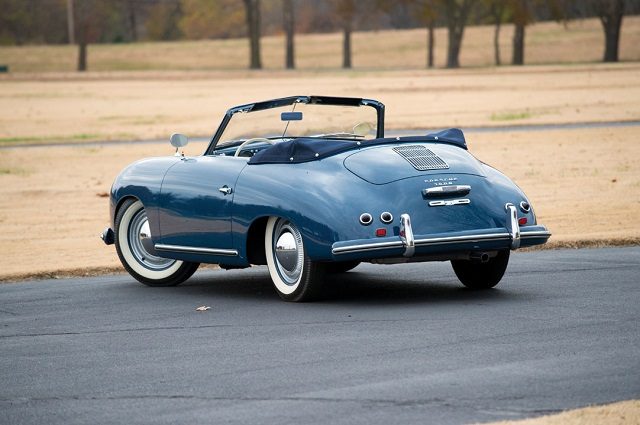 Year: 1953
Model: 356 Cabriolet
Engine: 1.5 liter flat-4
Transmission: 4-speed manual
Mileage: 381 mi
Price: $425,000 Buy It Now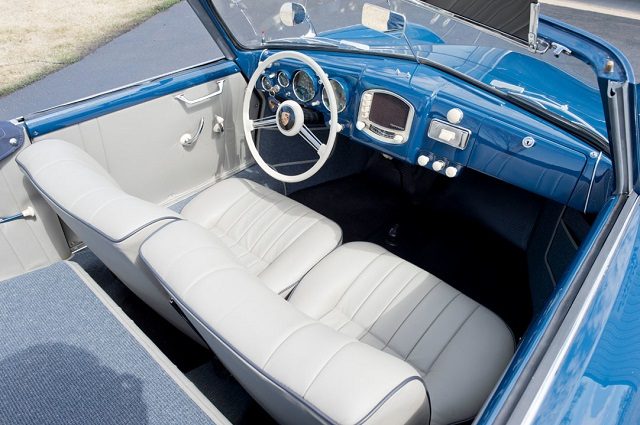 1953 Porsche 356/1500 'Bent Window' Cabriolet

Chassis No: 60115

$425,000.00 OBO

– Rare "Pre-A" example – in most desirable open-air form

– Solid example benefiting from expert restoration

– Well-equipped, including restored and working 'Telefunken' radio

– Options and numbers verified by Porsche Certificate of Authenticity

– Stunning color combination

1,488 cc air-cooled, horizontally-opposed OHV four-cylinder engine, 64 HP at 4,400 rpm (SAE)/55 HP at 4,400 rpm (DIN), four-speed manual gearbox, independent front suspension with parallel trailing arms and laminated torsion bars, independent rear suspension with swing axles and transverse torsion bars, four-wheel hydraulic drum brakes; wheelbase: 82.7"

Rooted in humble origins as the "two-seater Volkswagen sport" project on June 11, 1947, from a converted sawmill in Gmünd, Austria, Porsche's sporting dynasty soon took physical form with the emergence of the sleek 356 "No.
…